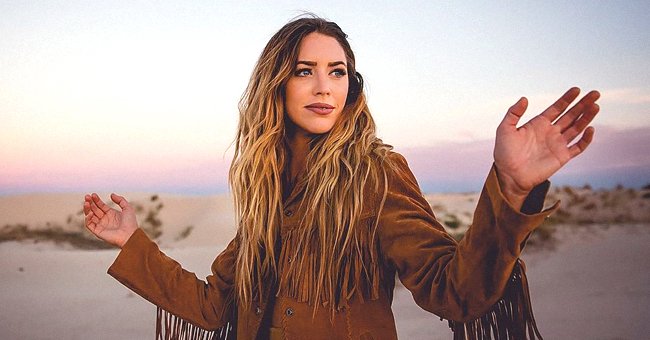 instagram.com/tennesseannews
Kylie Rae Harris Was Drunk and Speeding before Car Crash That Killed the Country Singer
The Taos County Sheriff's office has revealed details about the tragic car crash that took the life of Country singer, Kylie Rae Harris, and another woman.
In the statement, the Sheriff's office said that the late singer was speed driving way above the alcohol limit before the crash occurred.
The Press Release dated December 5, made available on the Taos Sheriff's Office's Facebook Page, detailed the happenings that occurred during the tragic accident on September 4, in New Mexico.
The Sheriff revealed that officers responded to a three-vehicle crash on that fateful day, on HWY 522 near mile marker 1. Two drivers, Ms. Kylie Harris, 30, and Ms. Maria Cruz, 16, died after the crash.
Early investigations indicated that the crash may have been caused by speeding and that Kylie Harris may have been driving under the influence of alcohol.
Furthermore, details from onboard indicators showed that Ms. Harris was driving at a speed of 102 miles per hour when the first collision occurred.
She then crossed into the oncoming lane, where she hit Ms. Cruz's vehicle at 95 miles per hour. Toxicology and post mortem tests were also carried out on both women by the UNM Office and Medical Investigators.
The Sheriff stated that the results showed that there was no alcohol present on Ms. Cruz at the time of her death. However, Kylie Harris had a blood alcohol concentration (BAC) of .28, which is over three times the legal alcohol limit for impaired driving.
In the Sheriff's Office's final remarks, it was stated that the concluded investigations confirmed their initial suspicions that alcohol consumption and speeding were factors in the crash.
Harris has a daughter, Corbie, 6, and was known to share photos and video clips of her on social media. The country musician loved her daughter so much and named a clothing line after her.
Her very last song before her death, titled "Twenty Years from Now," was dedicated to Corbie. The song also featured in Harris' EP, which she released in March.
Following her mother's death, Corbie paid tribute to her with a special musical performance in a celebration of life service held in Harris' honor. The 6-year-old performed her mom's final song, "Twenty Years from Now," alongside country singer, Bonnie Bishop.
Please fill in your e-mail so we can share with you our top stories!