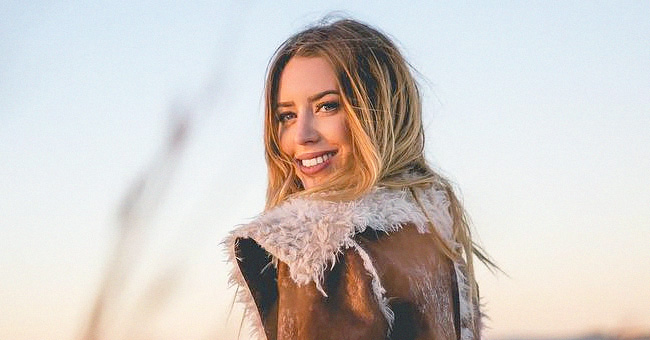 facebook.com/KylieRaeHarris
Kylie Rae Harris Died in 3-Vehicle Crash after Sharing Last Twitter Post about Being Low on Gas

Country sensation, Kylie Rae Harris recently kicked the bucket. This happened after she revealed via a tweet that her gas level was low.
The 30-year-old posted on the internet in the course of a trip the vulnerability and fear she felt due to her vehicle's condition.
The details from her tweet showed that she was not comfortable with the whole situation. It read:
"Fuel range is 46 miles, and I'm 36 from the nearest gas station. Dear baby Jesus, please don't let me be stranded in NM."
Unfortunately, moment after her message settled in, she fell victim to a fatal car accident in northern New Mexico where she intended to play in the "Big Barn Dance" in Taos Thursday.
The Taos Sheriff Department maintained that a 16-year-old, along with Kylie died in the accident, while the driver sustained some injuries. They also claim that the crash might have been due to alcohol abuse in the course of the trip.
According to information garnered by BillBoard, the "Twenty Years" crooner's death was confirmed by her publicist. A statement was released to corroborate the tragedy and also implore privacy for the grieving family. It read:
"We're heartbroken to confirm that Kylie Rae Harris passed away in a car accident last night. We have no further details to share and ask for privacy for her family at this time. The best tribute to her unmatched enthusiasm for both is to spread as much love as you can today, and listen to music that fully inspired you."
There were messages of condolence on the artist's social media handle. Notable personalities trooped in to script down how much they love the deceased and how much impact she had on them, and the legacy she's left behind, including her 6-year-old daughter.
The mother of one loved her baby girl and stopped at nothing to show it. She even devoted her "Twenty Years From Now" to little Corbie.
She expressed the struggles and worries associated with parenting in reference to the song. In an interview, the talented musician said:
"It scared me thinking that it was totally possible I could be gone before my daughter reaches adulthood. I want to meet my kid's kid. Getting to the age your parents were when you were a child brings a whole lot of perspective."
The artist's fear has been confirmed, and it is sad that she is gone years before her little girl reaches adulthood. Kylie loved her daughter dearly but also had love for the town she grew up, her dad, as well as her other relatives.
Please fill in your e-mail so we can share with you our top stories!