'Family Matters' Star Kellie Williams' Daughter Hannah Recreates Frida Kahlo's Portrait
"Family Matters" star actress Kellie Willam's daughter aced her art project as she got glammed as a world-renowned painter, Frida Kahlo.
Kellie Williams' look-alike daughter, Hannah, captured the hearts of fans in a new post on her mom's Instagram page.
In the three-photo post, Williams displayed her daughter's recreation of Mexican painter, Frida Kahlo, and the little girl nailed it!
PLAYING DRESS UP 
In the first picture, the 10-year-old stood up close to the camera, giving fans a clear view of her face paintings, which included a replica of Kahlo's joined brows and paint smudges around her mouth for a little mustache. Her mom informed fans:
"Art project during the quarantine. Hannah was asked to try and recreate the portrait from Frida Kahlo…"
The mom of two added a second photo, which was a collage of Hannah's look and a portrait of Frida Kahlo. Fans, after examining the photos, concluded that Williams' daughter "nailed" the look.
KELLIE WILLIAMS
Kellie Shanygne Williams is known for her acclaimed role in 1989's sitcom, "Family Matters." After playing Laura Winslow for the nine seasons of the show's productions, she continued acting and producing.
Another of her memorable moments was the episode titled "The Coat."
As a child, Kellie joined the Howard University Children's Theater, where she started acting. She was able to show her expertise in the theater with stage projects like "Colored Museum," and "The Bacchae," among others.
MOTHERHOOD 
According to Kellie, her most rewarding role is being a wife and a mother. In 2009, the star actress married the love of her life, Hannibal Jackson. They became parents the following year and had another child in 2012.
These days, the "Laura Winslow" actress is passionate about kids, and her NGO business in Washington D.C is geared towards helping teens "create programming for themselves."
The Hollywood star also makes sure to give talks on peer pressure and how to excel in the entertainment industry.
MEMORIES OF FAMILY MATTERS.
Once speaking with TV Guide, Kellie talked about her most iconic moment on the household show. She remembered a pie fight from the first season of the show. 
Referring to it as "crazy," Williams shared that she had fun while adding that that was what "Family Matters" was about.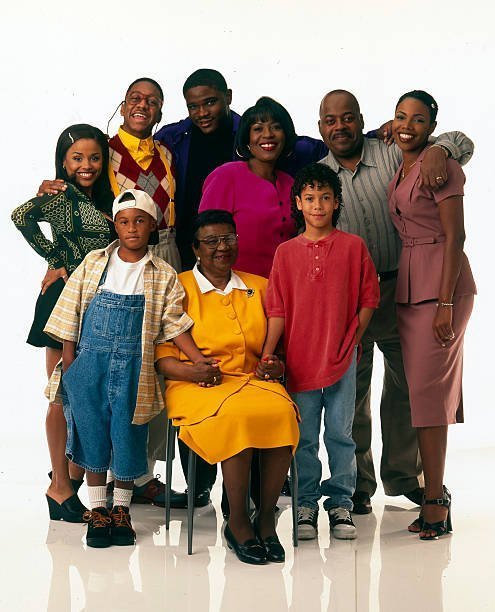 Another of her memorable moments was the episode titled "The Coat," about a coat that had been handed down through generations in the fictional Winslow family.
Laura had sold the long-standing artifact, and after her grandmother explained the essence of the family treasure, she realized her mistake and went back for the coat. Kellie made it known that it was a great episode.