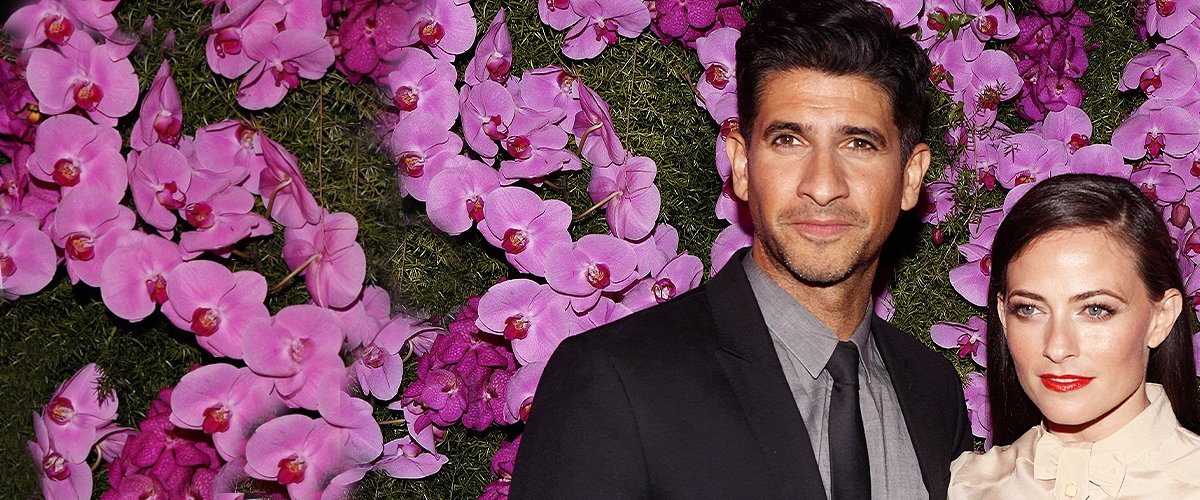 GettyImages
Raza Jaffrey and Actress Lara Pulver's Marriage — Glimpse into the 'Enemy Within' Star's Life
English actor and singer Raza Jaffrey, better known for his roles in series like "Homeland" and "The Enemy Within," has been married to "Spooks" star Lara Pulver for six years, and they have a child.
Unlike some of their British peers, Raza Jaffrey and his wife Lara Pulver have managed to cross the pond and replicate in America—at least to a certain extent—the success they had on British television.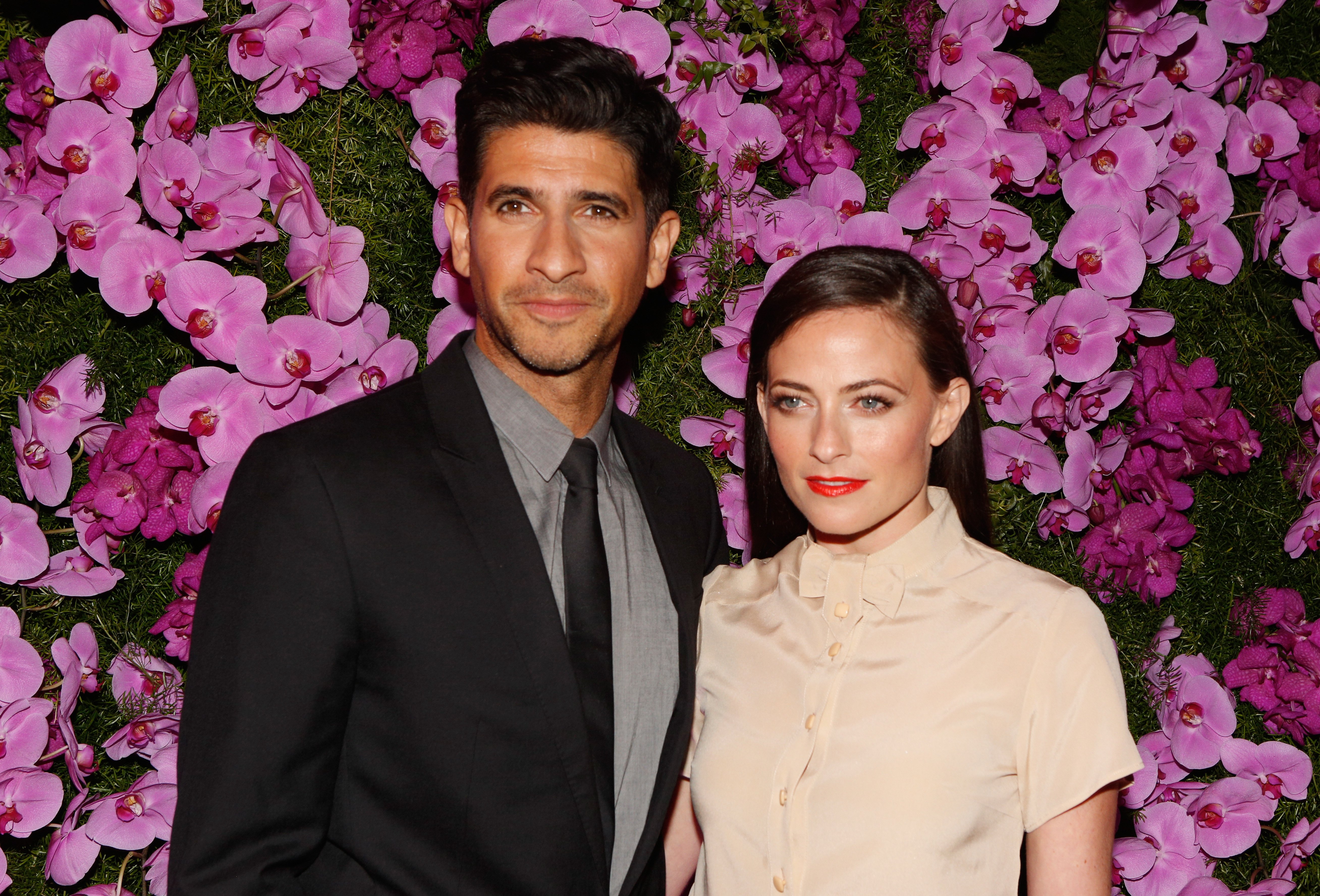 Raza Jaffrey and Lara Pulver attend BVLGARI and Save The Children STOP. THINK. GIVE. Pre-Oscar Event on February 17, 2015 | Photo: GettyImages
RAZA JAFFREY & LARA PULVER'S CAREERS
The 46-year-old actor began his career in theater and eventually started landing roles on television.
He had successful runs in BBC's "Life Isn't All Ha Ha Hee Hee" and the spy drama series "Spooks" before moving to the U.S to join NBC's superhero drama "The Cape" and the Steven Spielberg-produced drama "Smash," between 2011 and 2012.
It was in 2014, when Raza landed the role of Aasar Khan, an officer in the Pakistani intelligence service ISI, on "Homeland," that he started to get recognition in the U.S.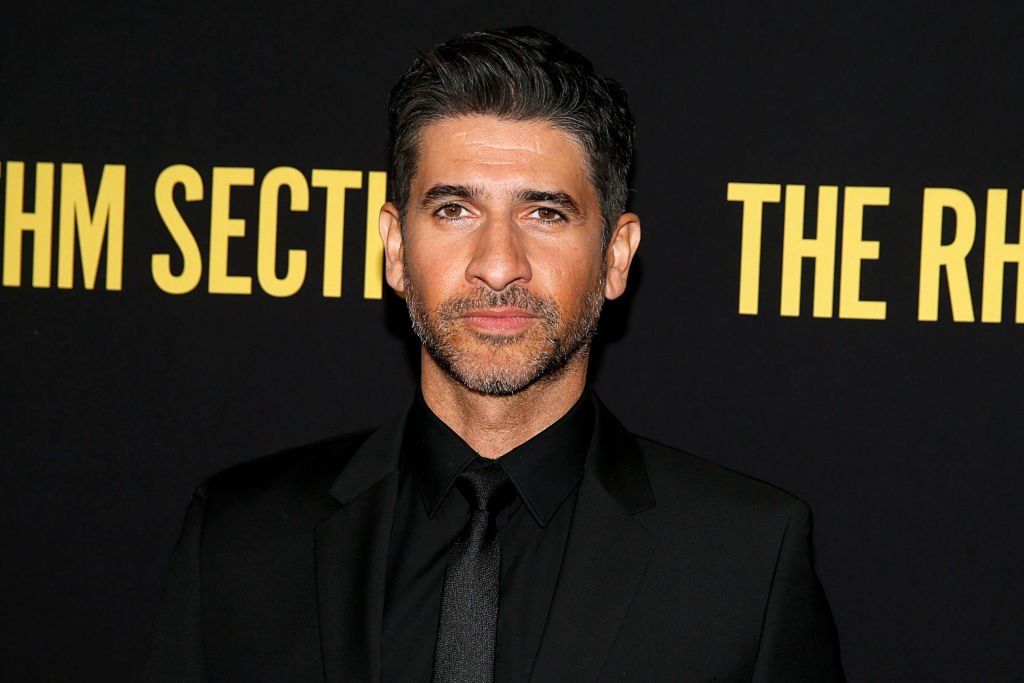 Raza Jaffrey attends "The Rhythm Section" New York Screening at Brooklyn Academy of Music on January 27, 2020 | Photo: GettyImages
He also had a leading role on "Code Black" in 2015, and landed a recurring role on Netflix's "Lost in Space," before taking on the main part of Daniel Zain on NBC's short-lived drama "The Enemy Within."
Lara is enjoying motherhood so much that she said she'd "love to have a tribe of mini-Jaffreys."
Kent-born Lara Pulver also established her acting career in theater before making the conscious decision to try out her luck in British film and television.
She feared that, if she didn't make a name for herself in the industry, she would be trapped under the limited ceilings of theater.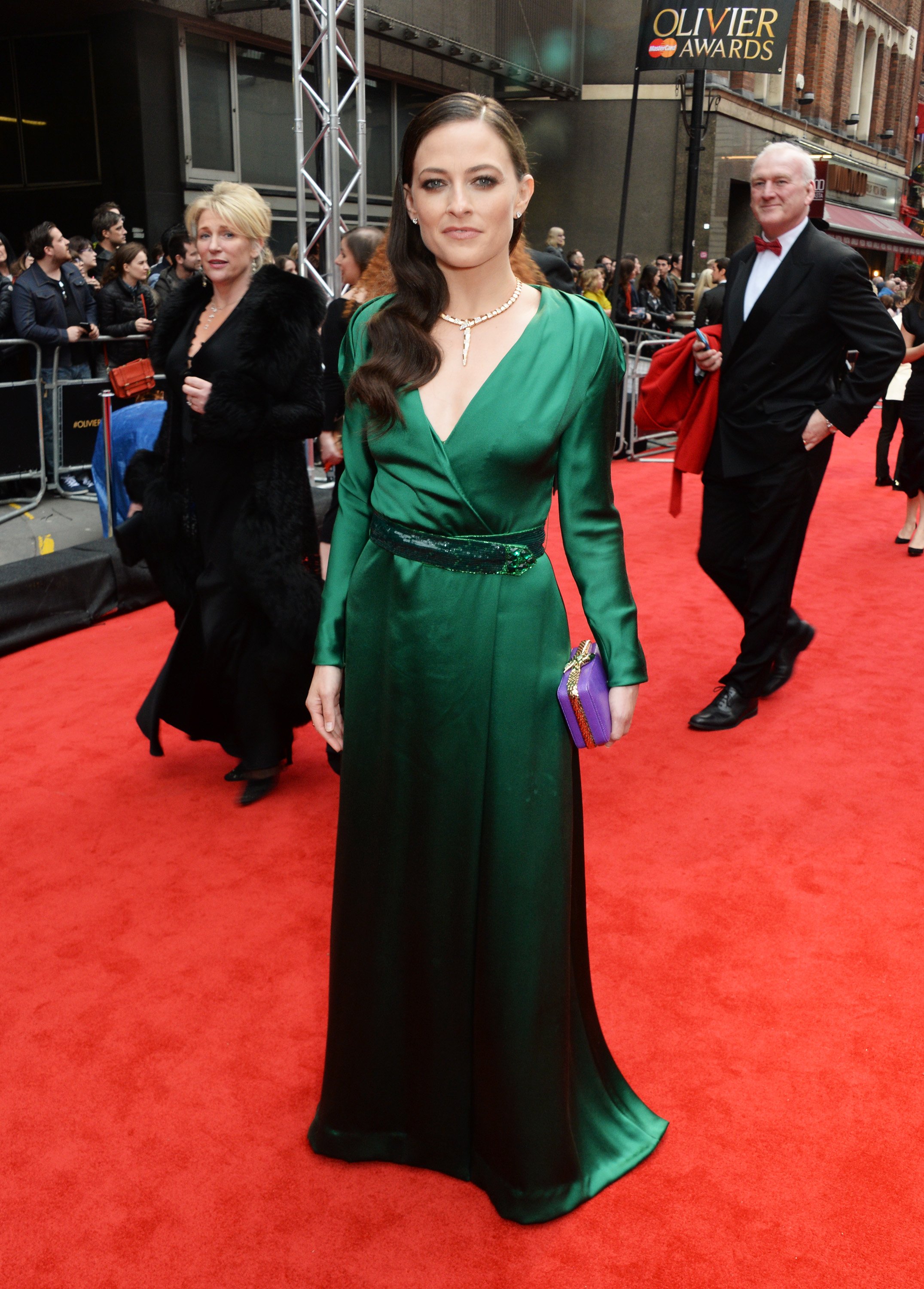 Lara Pulver arrives at The Olivier Awards with Mastercard at The Royal Opera House on April 3, 2016 in London, England | Photo: GettyImages
After graduating from college in 2000, Lara went on to appear in West-End productions until 2009, when she landed a role on BBC's "Robin Hood."
Then, she appeared on HBO's hit show "True Blood," "Spooks" (not at the same time as Jaffrey), and "Sherlock," where her nude scene gave fans and critics something to talk about for months.
Her most recent work includes the series "Quantico" and "The City and the City," and a string of theater productions in the U.S, including the 2019 production of Marc Blitzstein's legendary operetta "The Cradle Will Rock."
RAZA AND LARA'S LOVE STORY
Lara Pulver and Raza Jaffrey were married to other people when they first met sometime in 2008. And although Raza allegedly had a crush on Lara, nothing happened between them until after they divorced their respective partners.
Raza married "Spooks" co-star Miranda Raison in 2007, shortly after he left the series. And although they seemed like a very happy couple on red carpets, the marriage ended in divorce in 2009.
Lara, on the other hand, met American actor Josh Dallas—better known for "Once Upon A Time"— while he was studying theater in the U.K. They married in Christmas 2007 and divorced in 2011.
A year later, Lara and Raza started dating. In April of 2012, Lara told Daily Mail, "Yes, we are going out, and I'm a very happy girl."
"We've known each other for three-and-a-half years, but got together just over three months ago," she continued. "Raza's very busy promoting his show in London, so we're just making the most of being in the same city at the same time."
Six months into their relationship, Lara organized a surprise birthday party for Raza in London, even though she didn't know half of the people she invited.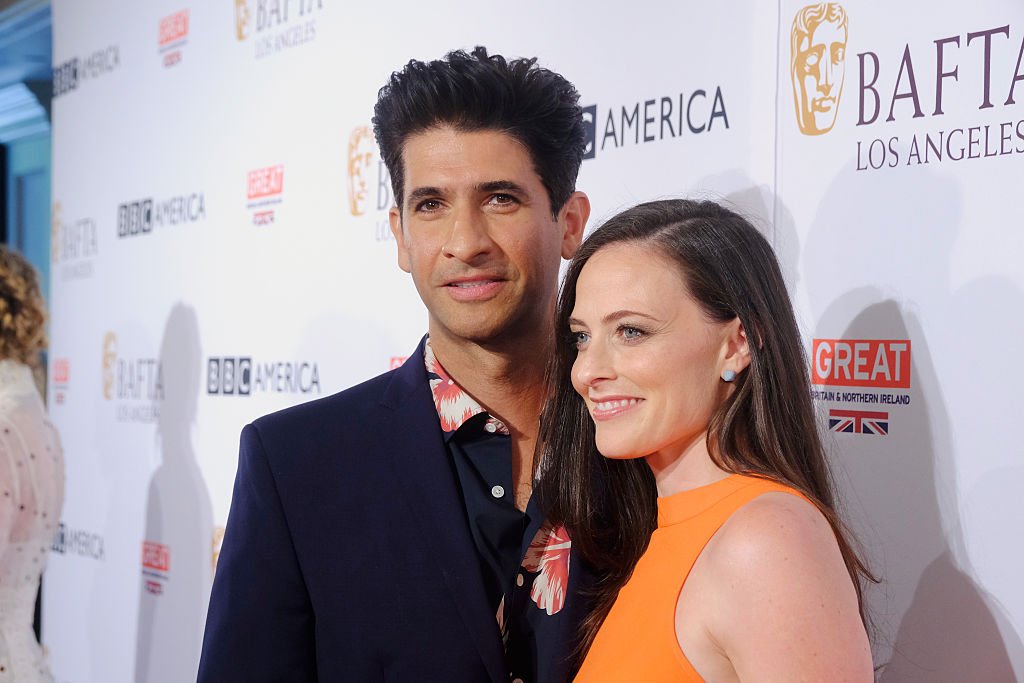 Raza Jaffrey and Lara Pulver attend the BBC America BAFTA Los Angeles TV Tea Party 2016 at The London Hotel on September 17, 2016 in West Hollywood, California | Photo: GettyImages
That, and the fact that she cooked butternut-squash soup for him when he had a cold, were enough signs for Raza's best friend to believe that Lara was a keeper, and he thought so too.
BACK HOME FOR THE WEDDING
Talking to the Evening Standard in November 2014, Raza let their wedding plans slip while talking about Lara.
"Lara is such a fantastic girl, she really is, and we… we... we are really excited about getting married this year," he said.
By then, the couple was already living together in Los Angeles, although Raza confessed they missed London a lot, and he added:
"Each time we get back to London [we] take that walk across Waterloo Bridge and along the Thames, out east as far as we can go before we get tired."
They also missed friends, family, and the theater circuit. "There isn't really a theatre culture in LA, which is odd when there are so many brilliant actors there," the 46-year-old actor said.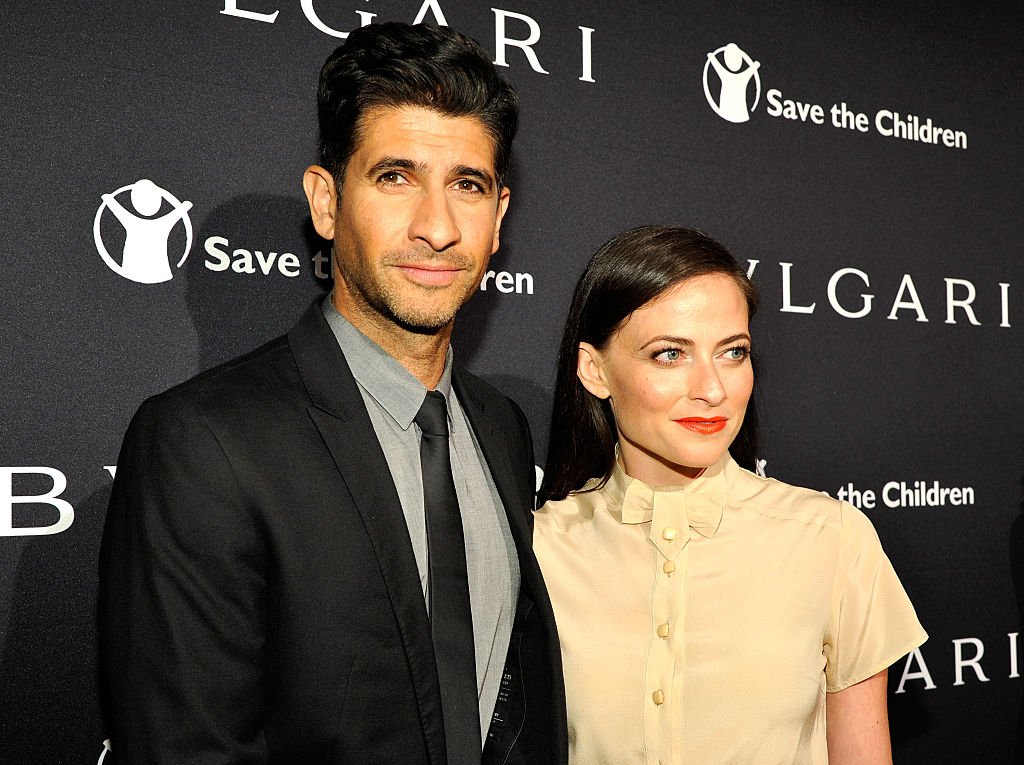 Raza Jaffrey and Lara Pulver attend BVLGARI and Save The Children STOP. THINK. GIVE. Pre-Oscar Event at Spago on February 17, 2015 in Beverly Hills, California | Photo: GettyImages
They got married on December 27 in London. Although they had intended to wed in L.A, they eventually changed locations because most of their guests were in the country.
EXPANDING THE FAMILY
Although Raza was hesitant when speaking about children ahead of the marriage, he and Lara welcomed a son in February 2017.
Lara is enjoying motherhood so much that she said she'd "love to have a tribe of mini-Jaffreys," and spending time with her son has become her number one priority, even over work.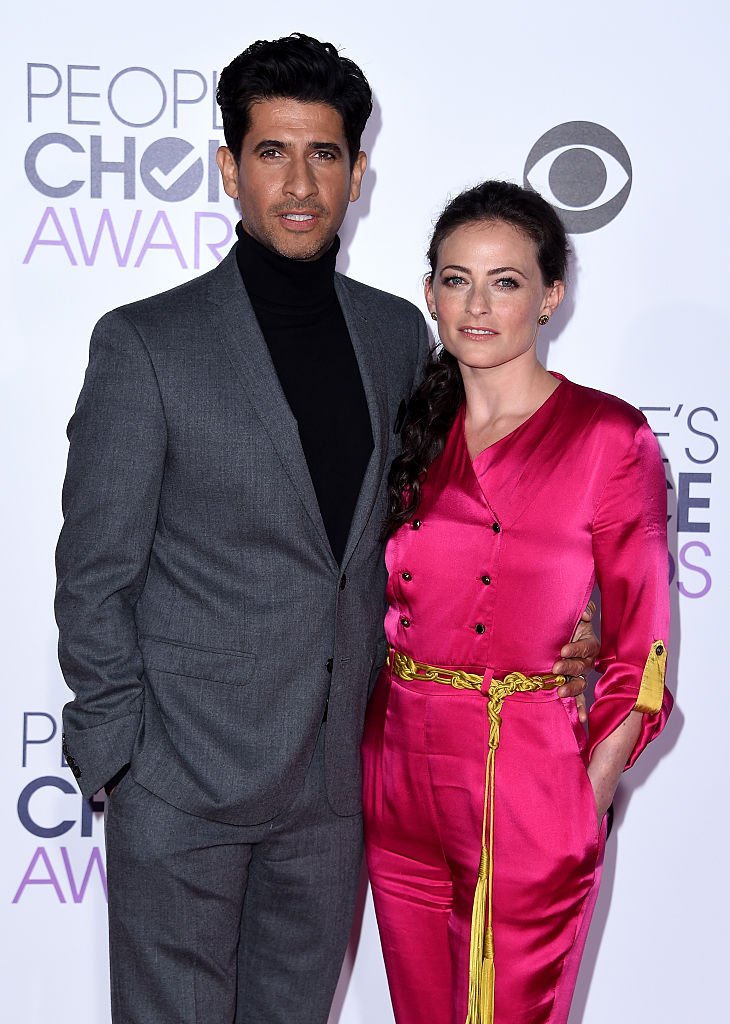 Raza Jaffrey and Lara Pulver attend the People's Choice Awards 2016 at Microsoft Theater on January 6, 2016 in Los Angeles, California. | Photo: GettyImages
"It's been a total 180-degree change for me because I used to be like: work, work, work," Lara said. "And I still love it — but now there's a cost for me to leave and go and do it."
Lara and Raza's parenting approach has been conscientious. For example, Lara revealed that after reading some research on HD TV screens, they decided not to expose their son to it.
"From the research we did, we made a choice to keep him away from anything that was stimulating until he was at least two," she confessed.
Please fill in your e-mail so we can share with you our top stories!