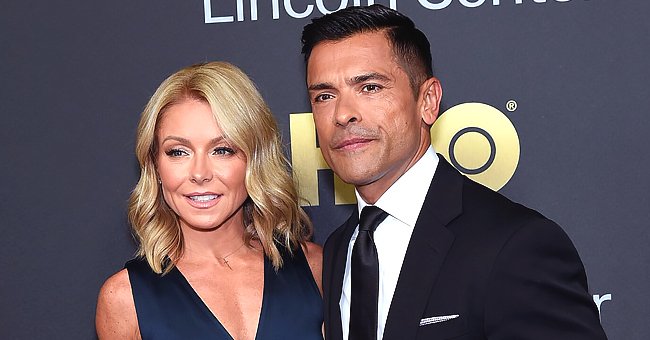 Getty Images.
Kelly Ripa's Husband Mark Consuelos Discusses Jealousy in New Book 'What Makes a Marriage Last'
Kelly Ripa and husband Mark Consuelos recently celebrated their 24th wedding anniversary, but the road that got them there didn't come without its personal challenges, as the couple hilariously shared in a new book.
Talk-show host Phil Donahue and his actress wife of 40 years Marlo Thomas put together a new book called "What Makes a Marriage Last," and it features a candid recount of Kelly Ripa and Mark Consuelos's early days together.
Although the couple ran off to tie the knot in Las Vegas, Mark recalled how his jealousy reared its head shortly after marrying Kelly 24 years ago.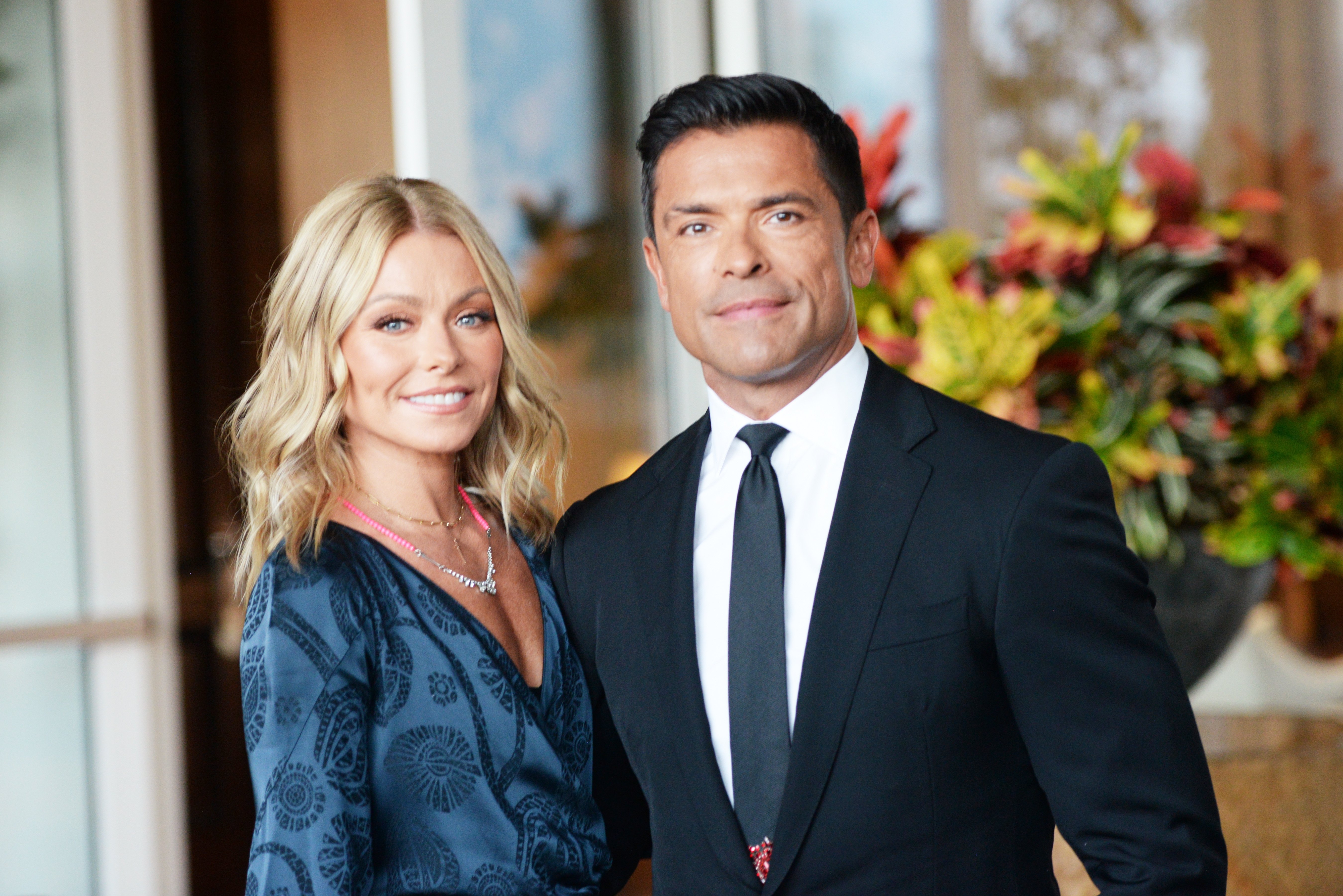 Kelly Ripa and Mark Consuelos arrive at the Los Angeles LGBT Center's 49th Anniversary Gala Vanguard Awards on September 22, 2018, in Beverly Hills, California. | Source: Getty Images.
WHAT SET HIS JEALOUSY IN MOTION
He left New York to do a show in Boston, but with no cell-phone technology at the time, Mark struggled to get a hold of Kelly.
The feeling of not knowing what is going on, had Mark catch a flight back to New York and he managed to get a call through from the plane.
Filling in the blanks, Kelly recalled that she told Mark she'd be staying home that night cleaning toilets, but her new husband thought something about that sounded "fishy," so he came up with a plan to get behind what was going on.
When he got to the apartment, Mark told the doorman to call up to Kelly and tell her she has a flower delivery. She got all "excited" thinking Mark had sent her flowers, but when he got to the door, Kelly came face to face with his jealousy instead.
NOT WHAT KELLY EXPECTED
"So I open the door, and it's him. He comes in — he doesn't even say hello. He's looking for something. I'm still looking for the flower guy! And he's sweeping the scene!" Kelly explained.
Admittingly, Mark told Phil and Marlo for their book, which also features candid marriage stories from Melissa McCarthy, Ron Howard, Al Roker, and Jamie Lee Curtis, that he knew how "wrong" his jealousy was, and that it felt so "horrible" that he kept it in check after that.
HOW THEY MET
The couple initially met back in 1995 during a screen test for the soap "All My Children" celebrated their 24th anniversary on May 1, and they made sure to send each other sweet messages on a special day.
Kelly posted a compilation video of treasured memories with "the love of [her] life" over the past year, while Mark shared a close-up picture of him and Kelly, who he loves and held close over the last 24 years.
Mark and Kelly also share three children. After Kelly gave birth to their first son Michael, the pair extended their family with two more children, their second son Joaquin and a daughter named Lola.
THEIR SECRET TO A HAPPY MARRIAGE
When it comes to their secret to a long-lasting happy marriage, the pair see it a "marathon" that can become hard, but when the tough times come around, they don't quit but "push through."
Kelly Ripa and Mark Consuelos also credit having "found each other at the right time" with enjoying a rich and healthy sex life.
Since the couple got together when they were "really young," Kelly previously said that they were "pliable to each other," which in turn lead to a level of confidence, comfort, and fun.
Please fill in your e-mail so we can share with you our top stories!