Simone Biles Distracts Fans with New Photo Wearing White Top and Jeans
Gymnastics star, Simone Biles, looked gorgeous as she struck a beautiful pose in a casual outfit that showed off her nice arms.
Simone has powerful arms, and she's not afraid to flaunt it. The 23-year old took to Instagram to share a photo of herself, which had her arms on display.
Biles rocked a tight-fitting white top with very short sleeves. She paired it with tight blue jeans, which featured a fancy zipper.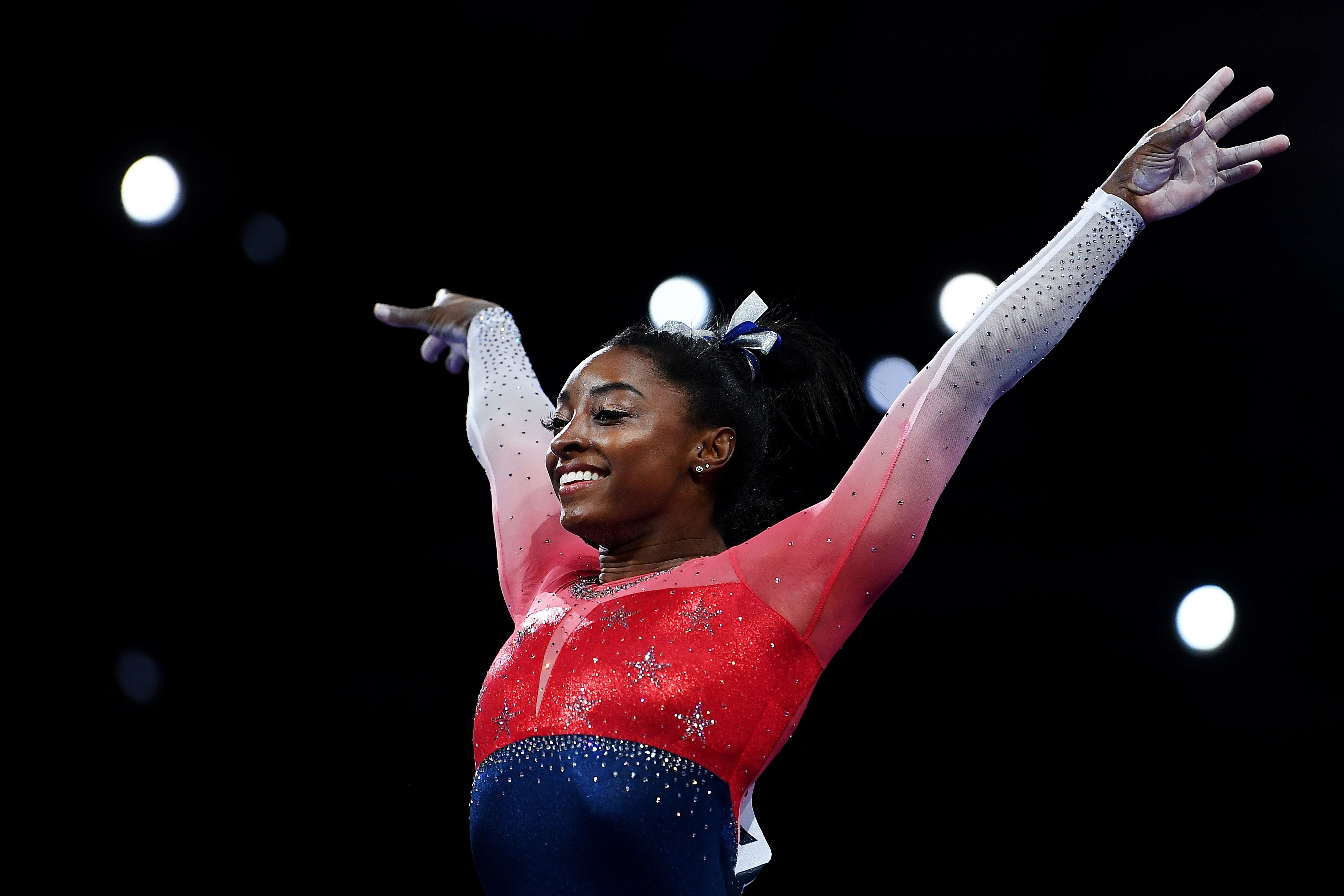 Her getup was topped off with a black wig on which she wore a nice brown hat. The gymnast had her hands on her waist and tilted her body slightly as she posed for the snapshot.
The 23-year-old had a dazzling smile on her face, which was made even better by her nice white teeth. The photo was captioned:
"let me distract you."
Apart from the brown hat that drew attention to Biles' face, her nose piercing also made it a destination for the eyes.
The piercing, which is specifically located in the sternum of her nose, was first spotted back in February when she posted a selfie on Instagram.
The 23-year-old was awarded four medals in the Rio 2016 Olympics.
The nose piercing was a new addition to her collection of body piercings, which includes a belly piercing and multiple ear piercings.
Her boyfriend, Stacey Ervin Jr. also commented that she was glowing in the picture. Simone declared the former gymnast as the "man of her dreams" while wishing him a happy 26th birthday last year with a post on her Instagram page.
The birthday post by Simone is one of the many posts with which the duo flaunted one another on social media, but the posts have reached an abrupt stop ever since they shared pictures from their Baecation back in January.
Biles has also stopped following Stacey, who did not wish her a happy birthday in March on Instagram. All these have led to speculations of a break up between the two love birds.
If this is the case, the break up doesn't seem to be affecting Simone, who currently has the title of the most decorated gymnast in history. She reached this level back in 2019 when she won two medals at the world gymnastics championship. The 23-year-old was awarded four medals in the Rio 2016 Olympics.
Although she was one of the stars of the games in 2016, she was unable to win a gold medal on the balance beam. Simone is currently after this medal.