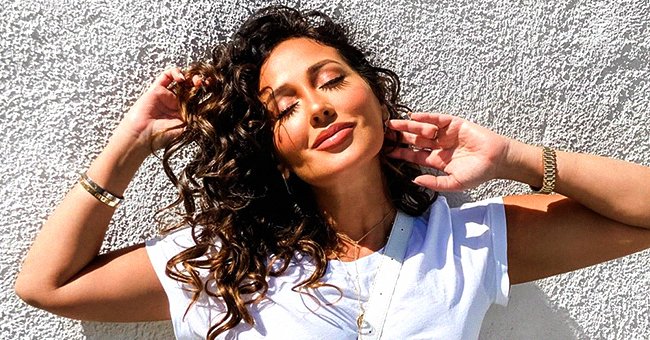 Instagram/adriennebailon
Adrienne Houghton of 'The Real' Shows off Tiny Waist after 20-Lb Weight Loss
Adrienne Houghton soaked in the sun as she flaunted her slim waist and promoted a product from her vegan handbag collection.
Adrienne Bailon Houghton glowed under the sun in a recent post which also bared her tiny waist. She's still on a high after losing weight as a result of a lifestyle change.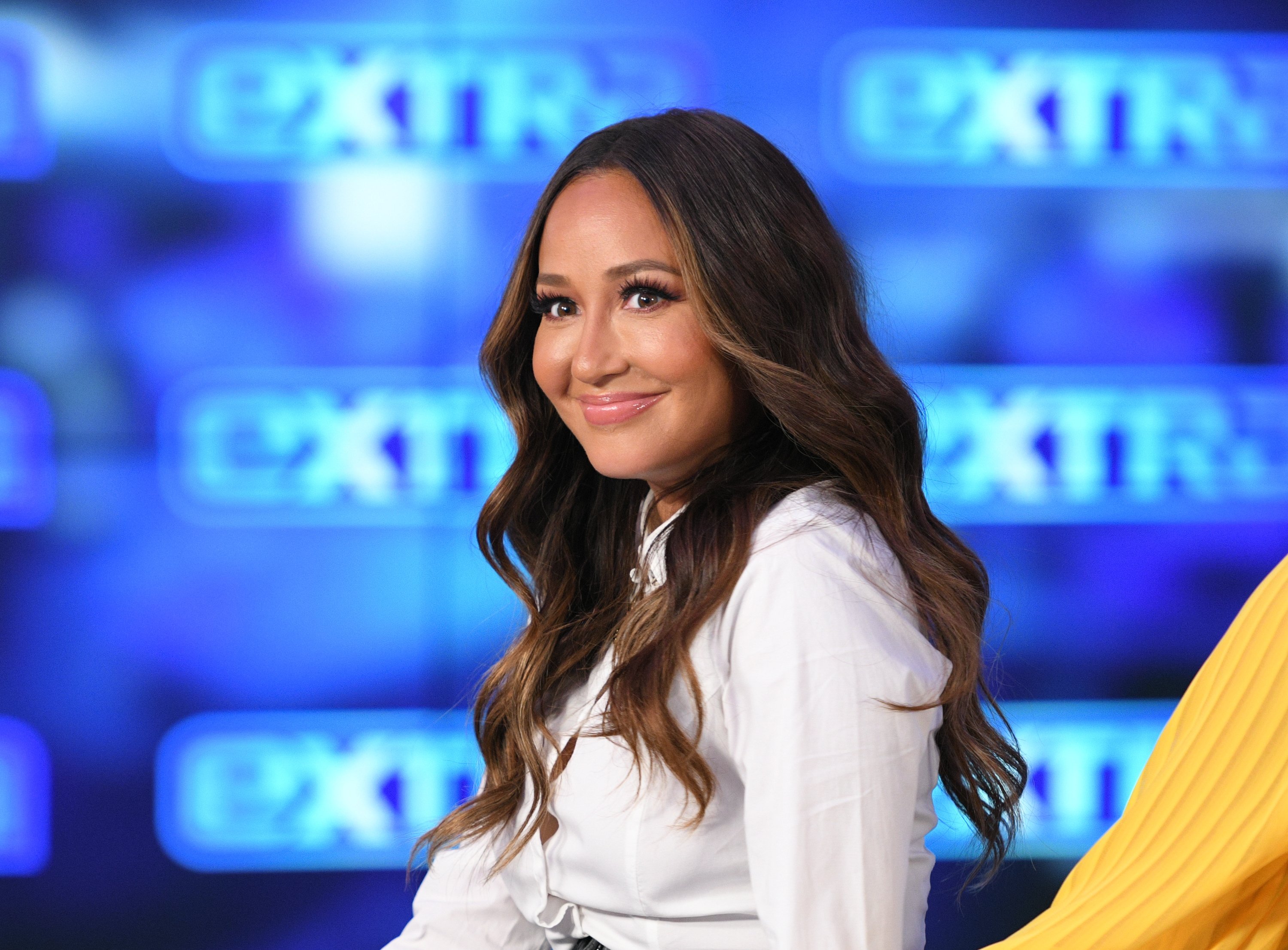 Adrienne Bailon visits "Extra" at Burbank Studios in November 2019. | Photo: GettyImages
LITTLE MISS SUNSHINE
Adrienne's self-love posts keep coming and we continue to be in awe. The 36-year-old co-host of "The Real" delighted in some sunshine posing in a white t-shirt and jeans standing against a wall.
Her photo which she shared with her 4.9 million followers on Instagram a couple of days back was a picture of contentment. She closed her eyes as she breathed in the outdoor air and welcomed the sunlight.
Adrienne tied her t-shirt so it resembled a cropped top and showcased her tiny waist. It was the result of her weight loss journey that made her 20 pounds lighter recently.
Moreover, she slung a white bag from her vegan handbag collection, La Voute which she promoted in her caption.
"Little Miss Sunshine… LA VOUTE sneak peek," she wrote. She also credited an editing app for the brilliance of her photo. She shared her much darker before photo in the slide show.
LIGHTER AND HAPPIER
It was only last week when the "Cheetah Girls" singer flaunted her slim figure in a swimsuit post. She wowed her fans with how thin she was wearing a strapless bra top and tiny bikini.
One of the reasons she also decided to shed pounds was to prepare to get pregnant.
Adrienne revealed then that it was her "first post in a bathing suit since losing 20 pounds." She also revealed the secret to her weight loss - a total change in lifestyle.
For starters, she turned vegan. Then she combined this with workouts and a lot of self-discipline borne out of self-love. She also advised her followers to drink plenty of water, do squats, get plenty of rest, take vitamins, and eat veggies.
WHY SHE EMBARKED IN A WEIGHT LOSS JOURNEY
It's no secret that Adrienne has been wanting to have a child with her husband, Israel Houghton. One of the reasons she also decided to shed pounds was to prepare to get pregnant.
In the past, Adrienne struggled with expectations for her to conceive. It didn't help that people would suspect she was carrying just because she appeared on the heavy side.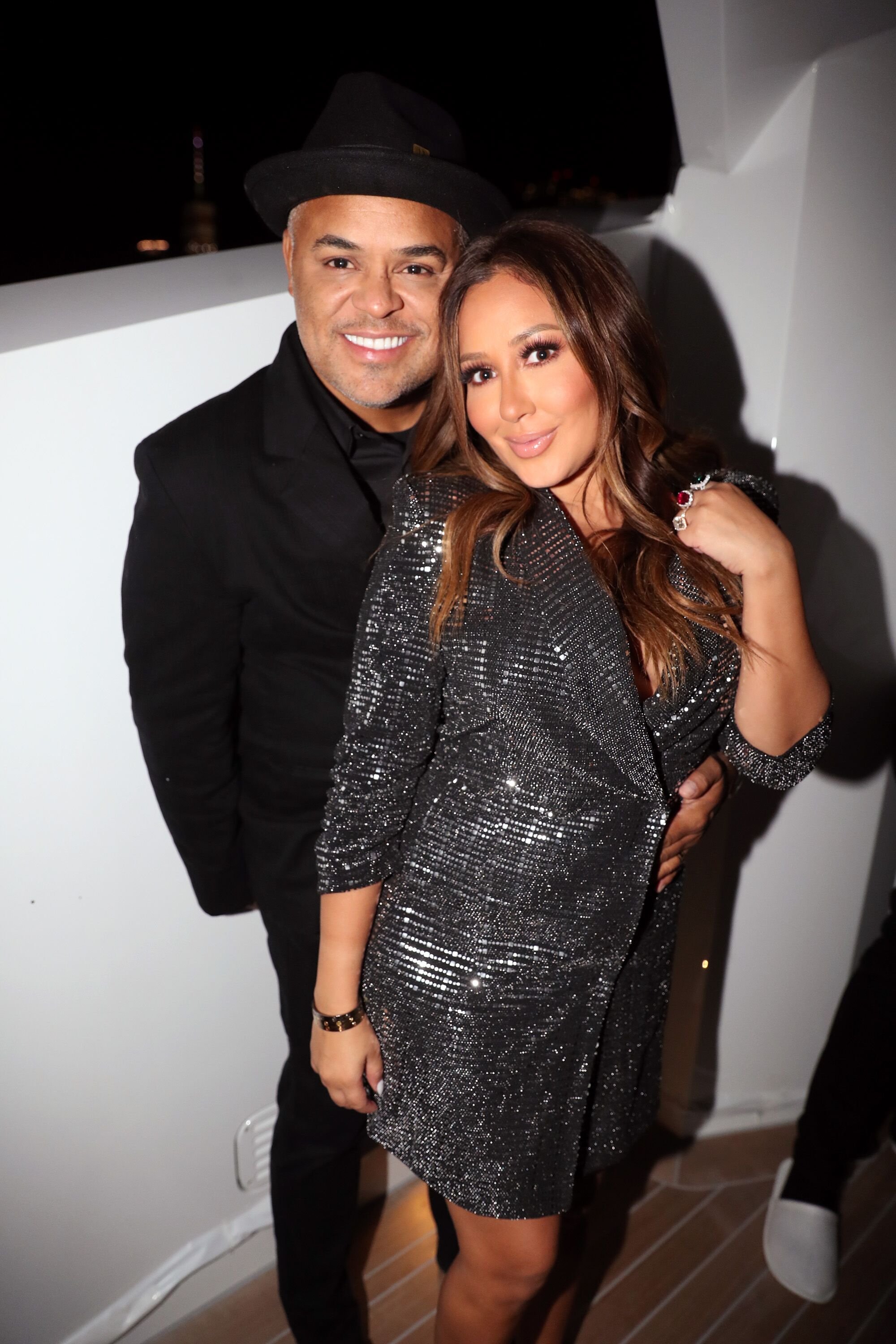 Adrienne Bailon and her husband, Israel Houghton attending an event on a yacht in October 2018. | Photo: Getty Images
She expressed her frustration during an episode of her talk show in 2018. She hated to disappoint people thinking she was pregnant and said that it was only because she had a naturally "chubby face."
"I think that as an audience we should be sensitive to the fact that everybody doesn't get pregnant right away," she advised.
Last year, Adrienne vowed to try to get pregnant and hoped for a miracle. She was also realistic in saying, "If it happens, it happens."
"I'm ready to experience that miracle. However, whenever," she added.
Please fill in your e-mail so we can share with you our top stories!