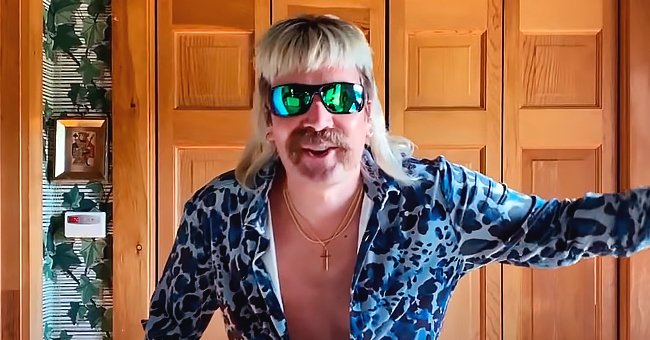 Youtube.com/The Tonight Show Starring Jimmy Fallon
Jimmy Fallon Portrays Nicholas Cage as Joe Exotic in a Funny Video

The late-night TV show host and comedian couldn't wait to watch the iconic actor portray Exotic in an upcoming series, so he gave his own rendition of how he imagines it would be.
On May 5, 2020, the world learned that CBS TV Studio is developing a limited series that will see the 56-year-old Academy Award-winning actor Nicolas Cage portraying a fictional version of "Tiger King" star Joe Exotic.
Upon hearing this, 45-year-old "The Tonight Show" host Jimmy Fallon was as shocked as any of us, and he reacted by doing his best impersonation of Cage's acting style for a hilarious segment of his show's "At Home Edition."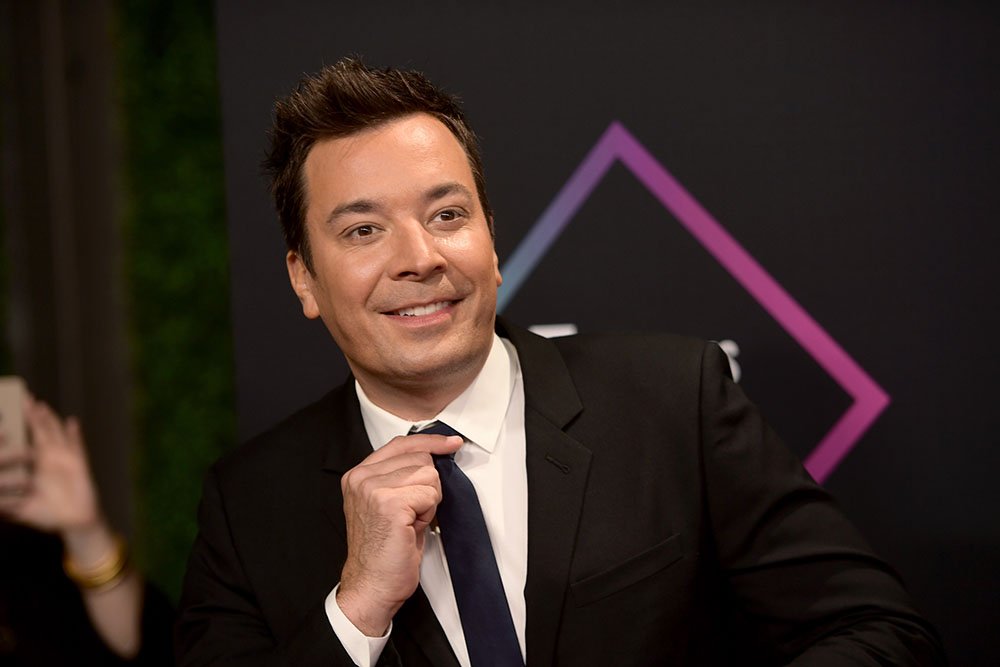 Jimmy Fallon attends the People's Choice Awards 2018 at Barker Hangar on November 11, 2018 in Santa Monica, California. I Image: Getty Images.
On May 6, Fallon premiered the funny skit during that day's episode of his late-night show, after teasing his viewers into believing that he was actually about to share "a sneak peek of Tiger King starring Nicolas Cage," saying:
"What am I supposed to do but share it with you guys? I have to."
NOT QUITE IT
But as soon as the "sneak peak" started to play, it was evident that it was actually Fallon himself pretending to be Cage portraying the infamous zookeeper, complete with his animal-print outfits and characteristic mustache and hairstyle.
"The tiger is a fascinating creature with the essence and soul of a caveman in the wild. Did that make any sense at all?" Fallon said in character, parodying both Cage and Exotic at the same time.
During the segment, Fallon makes reference to Exotic's ongoing feud with his sworn enemy, fellow tiger owner Carole Baskin, with his Exotic character yelling Baskin's name repeatedly before asking to the camera:
"You think you're better than me? Because you own a tiger rescue and I own a sketchy zoo that's running out of meat?"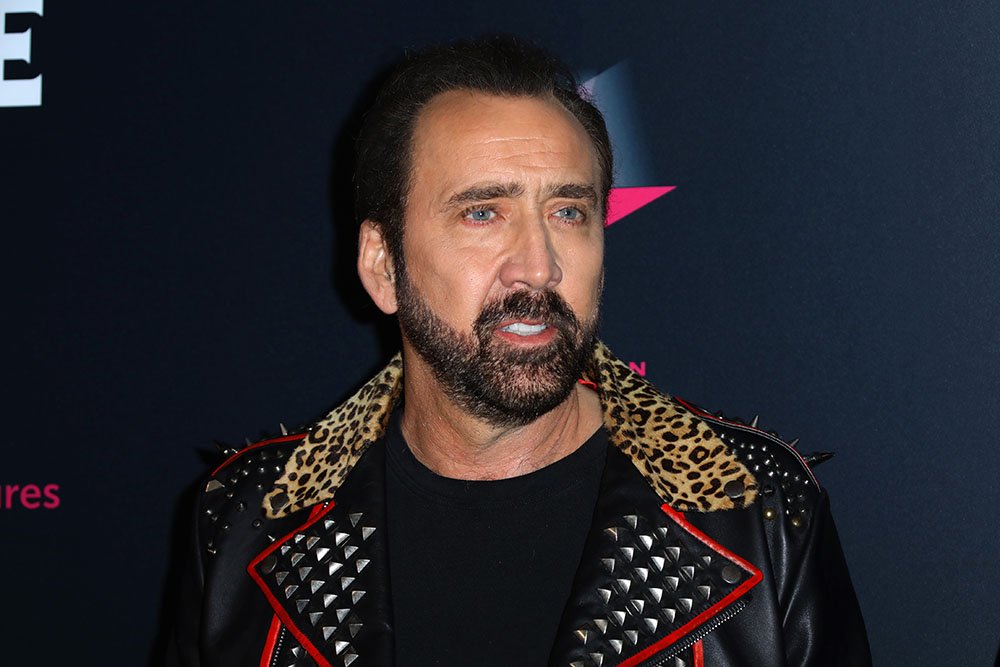 Actor Nicolas Cage attends the special screening of "Color Out Of Space" at the Vista Theatre on January 14, 2020 in Los Angeles, California. I Image: Getty Images.
In true Fallon's fashion, the skit ended with "Exotic" playing a country music song, a reference to the convicted reality star's aspirations of being a country singer.
RE-OPENING
Netflix's documentary series "Tiger King: Murder, Mayhem, and Madness" turned the former G.W. Exotic Animal Park in Wynnewood, Oklahoma, into a national sensation, but due to COVID-19, it had to be closed for several weeks.
But as soon as Oklahoma lifted its stay-at-home restrictions, what is now called Tiger King Park went on to reopen, with dozens of people waiting in line to visit the famous establishment.
As People pointed out, most of the park's visitors refrained from wearing masks and ostensibly broke social distancing measures.
Please fill in your e-mail so we can share with you our top stories!