Instagram/thekenyamoore
Kenya Moore's Daughter Brooklyn Laughs and Runs Away from Mom in a Cute Video
The "Real Housewives of Atlanta" star is having a real housewife experience while quarantining at home. During this time she has been busy and having fun with her baby daughter and trying to get back with her ex.
Social distancing and quarantining at home have been a real challenge for everyone, especially for mothers who have been on parenting 24/7. Such is the case of Kenya Moore, who is enjoying full time with her daughter, Brooklyn.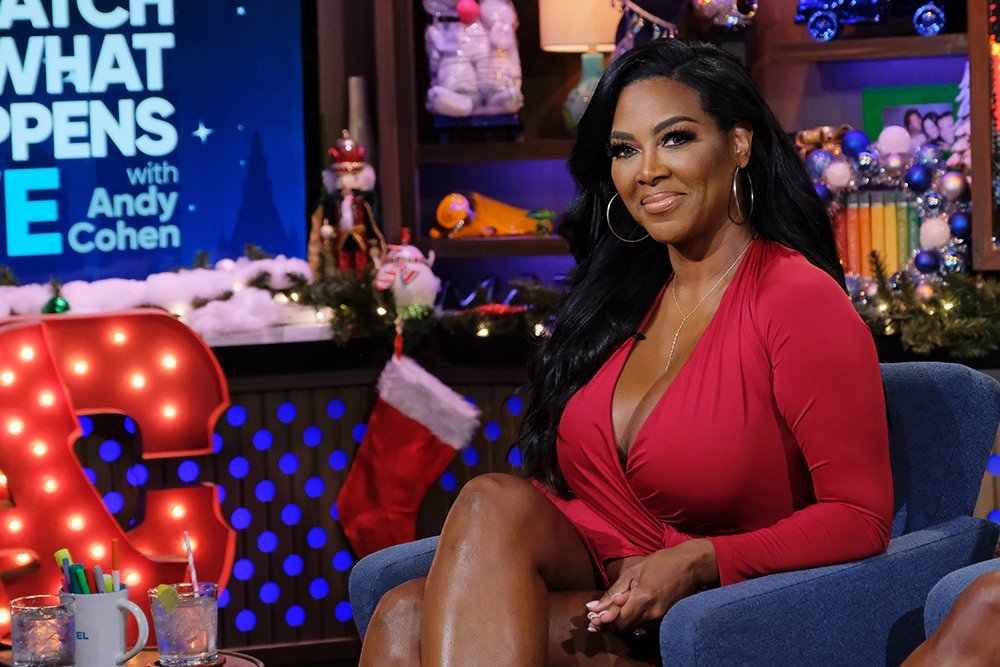 Kenya Moore visits "Watch What Happens Live with Andy Cohen" in 2019. I Image: Getty Images.
In Brooklyn's Instagram account, which is run by her mother, Kenya posted a cute video that shows the little baby girl running and laughing while being chased by her mother. We can see through this video they are having a great time together amid quarantine.
BABY GIG
At only 1 year old, Brooklyn Doris Daly has already landed her first modeling gig. The news was revealed by her mother who is overjoyed. The girl will be the new face of the Kenya Moore Haircare products in a campaign that will be featured throughout the country.
On an image posted on Instagram, Kenya wrote about how proud she feels like a mom and what it means for her to have her own daughter as the image of her brand.
She captioned the post: "I'm building an empire for her! This is my legacy and I'm so proud to have her represent the #KenyaMooreHair brand. She personifies class, intelligence, kindness, pride, happiness, and beauty!"
BABY ISSUES
"The Real Housewives of Atlanta" star met Marc Daly, and after dating, they got married in 2017. A year later they turned into parents when Kenya gave birth to Brooklyn. From that time on, they have always been involved in many issues in their relationship.
Recently, Kenya's castmate from RHOA, NeNe Leakes, claimed that Moore is not legally married to Daly, who is still her husband though they split last year, and also, that she did not use her own eggs to conceive their daughter.
So far, the TV personality has denied the allegations made by Leakes, and has said that "rumors like this are completely baseless and I won't be spending any energy addressing them further." Kenya also called Leakes "a vile person".
GOOD PLACE
Although the couple has had many problems throughout their relationship and they officially split last year, it seems that they have been working their way back together, or, as Kenya said last February, they are trying to come to "a good place".
During a Secrets Revealed episode of RHOA, it was revealed that Kenya and Marc have spoken every day while quarantining for coronavirus. It sure is something good for the couple and their baby.
While talking over FaceTime, Kandi Burruss asked Kenya how she was holding up during quarantine, she said, "Some days seem to go by really fast, and then other days, it's like, 'What is going on?' And you know, Brooklyn likes to be active. I'm literally a real housewife".
Please fill in your e-mail so we can share with you our top stories!