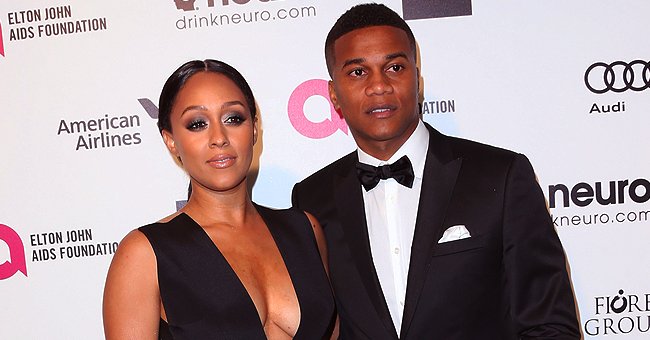 Getty Images
Tia Mowry and Husband Cory Hardrict Look Chic during Oscar Party in a Throwback Photo
Tia Mowry and her twin sister Tamera are best known for their time on "Sister, Sister." Her husband Cory is now a successful actor on his own right, he is her best friend and biggest support.
After dating for several years, Tia Mowry-Hardrict and Cory Hardrict got engaged in 2006 and married on April 20, 2008. Today they have two children together, son Cree Taylor Hardrict, who was born in 2011, and daughter Cairo Tiahna Hardrict, who was born in 2018.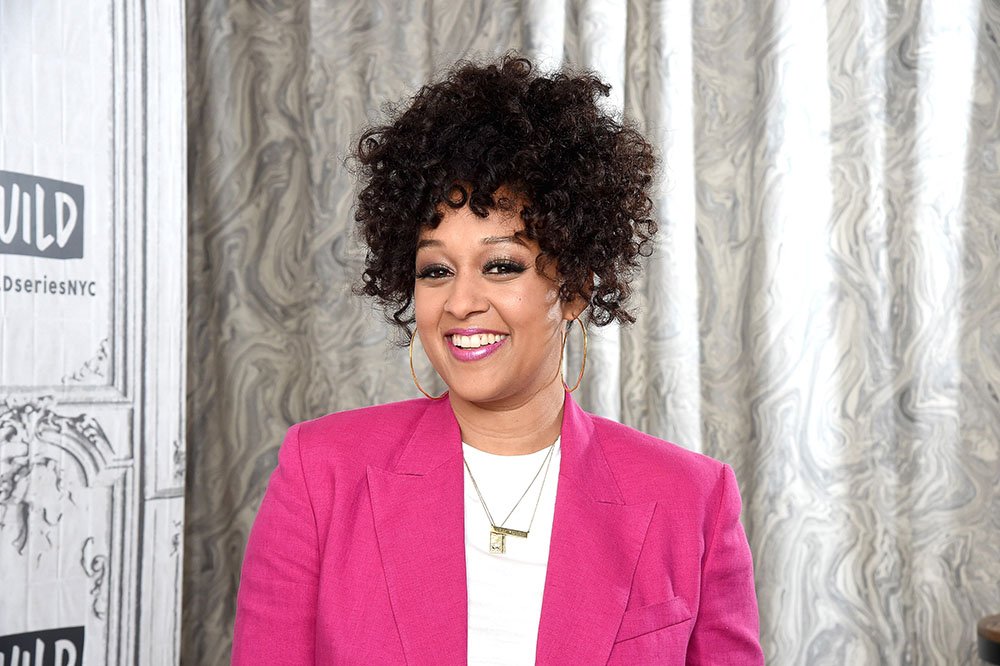 Tia Mowry-Hardrict visits the Build Brunch to discuss the Netflix Series 'Family Reunion' and her YouTube Channel 'Tia Mowry's Quickfix' at Build Studio on June 28, 2019 in New York City. I Image: Getty Images.
Mowry took to Instagram to share a beautiful picture with her husband Cory. In the image, she is wearing a sexy black dress, and Cory is wearing a tuxedo. The photo is a throwback of the couple's date at the Oscar party for the movie "American Sniper." She wrote:
"#fbf to when the #thehardricts were hitting the #oscar parties for @coryhardrict movie #americansniper. What a fun time."
TRUE LOVE
Mowry and husband, Cory Hardrict, have one of those love stories that sound like a love movie, but in their case, every word is true. She is now living at her best, both personally and professionally, and a big part of that success she credits to her husband and father of her two children.
When they first met, they took things slowly in the beginning and enjoyed an extended courtship, for about a year. It gave them a chance to establish a deep friendship as a basis of their relationship.
The couple professed to have a deep faith in God and a lot of faith in each other, and they both pitch in to do whatever is best for their two kids.
HEALTH ISSUES
For Mowry, getting diagnosed with endometriosis was just step one on a long journey towards managing her health physically, mentally, and emotionally.
In order to share her experience, she wrote two books where she reveals her journey of living with and trying to heal such conditions. In 2012, she published, "Oh Baby," offering advice and stories for new moms and moms-to-be.
In 2017, she released "Whole New You," a cookbook that explains how swapping out inflammatory foods for healthy greens, high-quality proteins, and supplements have changed her life for good.
ALL NATURAL
Mowry went all-natural as she embraced her textured coils, gray hair, and makeup-free skin. While social distancing is an effort to stop the spread of coronavirus, the actress, has been giving her hair and skin a break.
Without any shame, Tia shared a beautiful picture showing her glowing complexion and few pieces of gray roots growing into her curls. While the actress decided to give her hair a breather, her husband wanted some help styling his own, so he asked Mowry to give his hair a little trim.
Please fill in your e-mail so we can share with you our top stories!