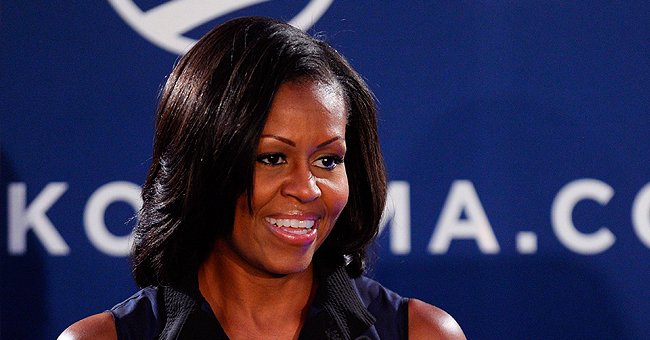 GettyImages
Michelle Obama Honors Her Mother Marian with Video of Their Sweet Family Moments

Former First Lady Michelle Obama took to Instagram to share old photos and a short clip of her mother, Marian, with her family, to celebrate the matriarch on Mother's Day.
Michelle Obama marked Mother's Day celebration with a sweet tribute for her mother, Marian Robinson. The video she posted featured two throwback pictures and a clip from her upcoming documentary. Michelle captioned:
"...Mom, you are my rock and my best friend."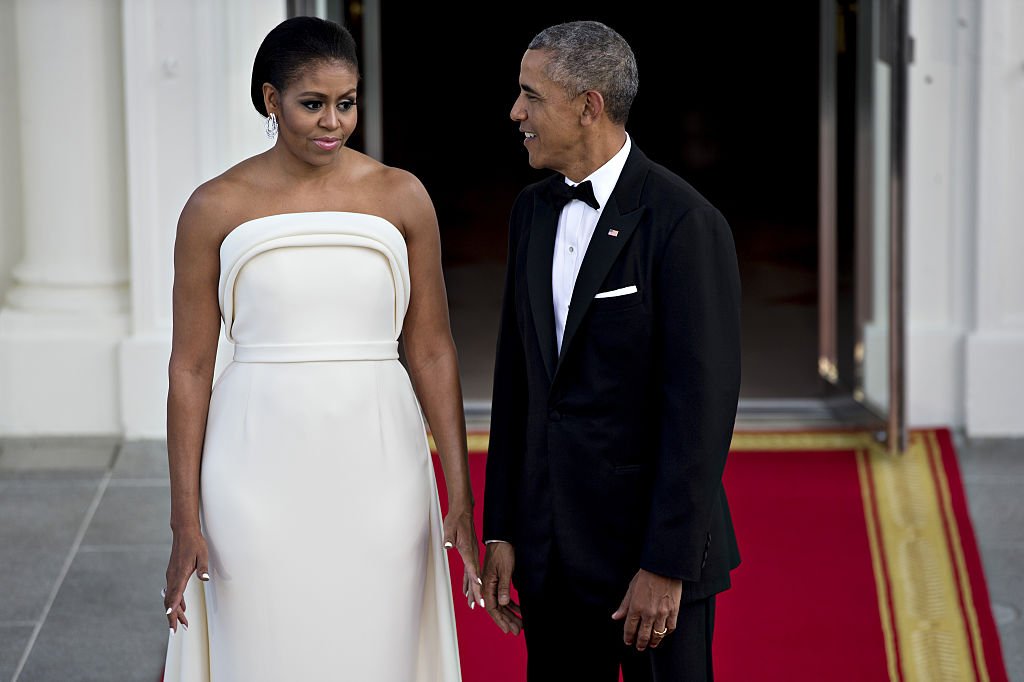 Barack Obama, and Michelle Obama at the State Dinner on the North Portico of the White House in Washington, D.C., U.S., on Tuesday, August 2, 2016. | Photo: Getty Images
One of the old faded pictures
featured little Michelle and her brother, Craig, posing with their parents in a nice family photo. The second showed them staring adorably at the camera with Craig holding a baseball bat over his shoulder.
Following the photos was an excerpt from the filming of Michelle's new Netflix Documentary titled, "Becoming." In the clip, Michelle asked Robinson for the secret she applied in raising her son and daughter.
The 82-year-old simply said that she did not have a secret when it came to raising her kids. She revealed that she always listened to her kids and had fun with them.
Craig was still her mother's favourite regardless of Michelle being the First Lady of America.
Michelle's lengthy tribute to her mother also echoed what Marian said. She wrote that Marian always gave her kids the space to talk, be inquisitive, and share their ideas.
Obama added that Robinson always took her kids and their opinions seriously and carefully considered whatever they had to say and responded with thoughtful questions. She continued:
"...you have been a guiding light throughout my life. I love you! #IAmBecoming."
The message finally said that Michelle had realized that all along, Robinson was only trying to build up and empower her kids into being themselves by kindling the unique flame that sat inside them both.
Her mother's mentality profoundly reflected on how Michelle raised her two daughters, Sasha, 18, and Malia, 21.
It made the 56-year-old understand that her daughters needed that kind of freedom to explore their unique flames individually and that neither of their flames would burn the way hers and her husband, did.
Despite being all grown up, Michelle and her brother, Craig, who is a basketball executive, still have the usual sibling banter. The author even revealed that Craig was still her mother's favourite regardless of her being the First Lady of America.
Marian's teachings and values as a parent raised her children into being smart, successful, and unique individuals, and the former first lady will always be grateful to her for that.
Please fill in your e-mail so we can share with you our top stories!