Nicole and Eddie Murphy's Granddaughter Evie Enjoys Pool Time in Cute Photos
Murphy's oldest son's wife, Carly Olivia, posted the sweet photo on Instagram of the beautiful baby with a beige hat, white swimsuit, and a big, red, and green lifesaver.
Eddie Murphy and ex-wife Nicole Murphy are very proud grandparents. Their oldest son Miles Mitchell and her wife Carly Olivia welcomed their first baby on July 2, 2019. Baby Evie is the first granddaughter of Eddie and Nicole.
Evie is 10 months old and has grown so much already! Carly didn't actually announce the news of her pregnancy until she was close to her due date. She announced it by posting a photo on her Instagram from her baby shower. In a recent photo, Carly shows how big and beautiful is Evie; she writes:
"Evie is our little water baby! She loves it! I can't believe she's already 10 months old"
PROUD FATHER OF TEN
The comedian, it's a very proud father of ten children! And he got all of them in one place for their first public photo together for last Christmas. This just a month after his fiancée, actress Paige Butcher, welcomed their second child together.
The new son is named Max Charles Murphy. His other children in addition to Max, range in age from 2 to 29. His five children with Nicole include Bria, Miles 26; Shayne, 24; Zola, 19; and Bella, 16.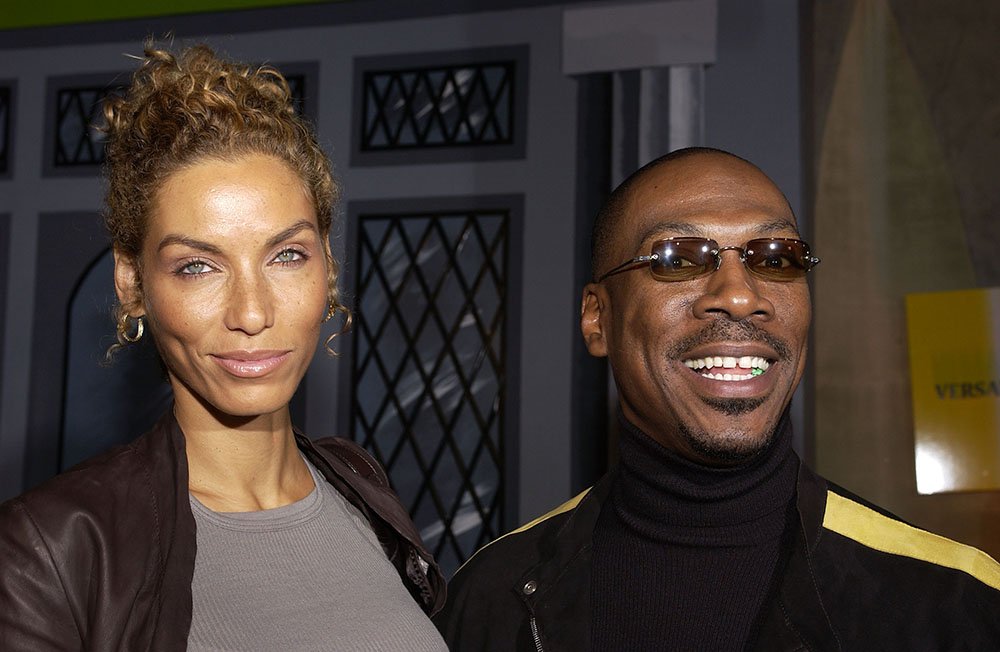 Eric, his oldest sons, whom he had with Paulette McNeely, and Christian, 28, whom he shares with Tamara Hood, are in the picture too. His daughter, Angel, 11, whom he had with former Spice Girl, Melanie "Mel B" Brown, also joined.
AMAZING GRANDMA
Five of the ten Eddy's children are with Nicole Mitchell Murphy. The couple welcomed their first child, Bria, in 1989. Their son Miles followed in November 1993. They welcomed Shayne Audra, their second daughter, in 1994.
They have two more children Zola Ivy in 1999 and Bella Zahra in 2002, both daughters. Eddie went on to have three more children; the most recent is Max, born in 2019. Nicole has not had any more children.
The former model is now an entrepreneur, owning Nicole Murphy Fitness, a company that provides workout tips, recipes, and more. She also runs FLP by Nicole Murphy where she sells handmade jewelry for men and women. Nicole is a beauty-care company owner too. She owns Zobela by Nicole Murphy.
HAPPY GRANDPA
Murphy was super excited to meet his new granddaughter, Evie, daughter of his son Miles. The actor confesses, according to a past interview, that he's not too great at changing diapers. Miles is the son of Murphy with his ex-wife, Nicole.
He does believe that fatherhood is extremely important, and despite having several children with different women, he does the best he can to be the best father he can be to all his children.