Shemar Moore of SWAT Pays Emotional Tribute to His Late Mom Marylin
Shemar Moore remembers his late mom Marilyn with an emotional tribute right on time for Mother's Day. 
Shemar Moore has always made it clear that he and his mom have always been partners-in-everything, and it was difficult for him to say goodbye to her when she passed away. Now that it's Mother's Day, the proud son remembered his mom and reminisced about their times together. 
While Shemar's mom Marilyn would always tell him that she was in front of the line when God was handing out sons, he'd correct her and say that he cut the line so that she could be his mother. Their bond was so strong that Shemar continues to miss her every single day. 
A SPECIAL GREETING
Dedicating his message to his mom, he promised her that he'd finish what they've started, which includes dancing, sipping wine, and smiling, all while doing what she wants him to do. 
"Show the world what you taugh me and made me believe that anything is possible and go get it... journey of a dreamer... HAPPY MOTHER'S DAY to ALL mothers out there.. and up in heaven.."
A MOTHER'S LOVE
He concluded his sweet message by acknowledging that without a mother's love, we are nothing. After all, everyone was first cared for and nurtured by our moms before being anything else. 
After Shemar's parents separated at a young age, his mom Marilyn brought him up as a single mother.
HIS MOM'S PASSING
The "Young and The Restless" star emotionally announced his mom's passing earlier this year. At the time, she acknowledged that his mom was his whole life, and was everything he's ever known which made it difficult for him to accept the truth. 
Although the cause of Marilyn's death is unknown, it was previously revealed that she suffered from heart complications and multiple sclerosis. Even after his death, the star would continue sharing tributes for her on Instagram. 
A MOM-AND-SON TANDEM
After Shemar's parents separated at a young age, his mom Marilyn brought him up as a single mother. Ultimately, they became best friends and that remained true until her very last day. 
"Without her and her patience and her drive, her values, and experiences, you wouldn't be talking to me right now. I was an only child brought up by a single mother."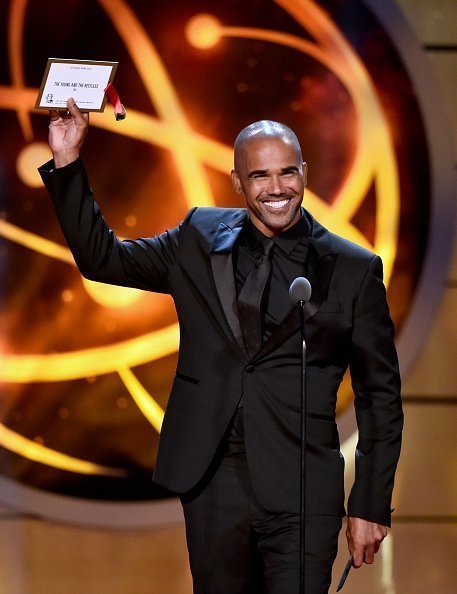 Now that Moore is navigating life without his mom by his side, he's inspired to live every day inspired by his mom's teachings and that's something he now promises to live by for the rest of his life.