Shemar Moore of Y&R Fame Posts Old Interview of Himself Praising Mom for His Childhood after Her Recent Death
American actor Shemar Moore praises him, mom, Marylin Joan Wilson-Moore, in an old interview as he openly mourns her death.
The "Criminal Minds" actor shared a video of an old interview in which he spoke extensively and affectionately about his deceased mother. Captioning the post, he wrote:
"I am who I am because of you, MOMMA ??❤️ I miss you ? ? ? ... and my brother Kristoff too.... Forever ?."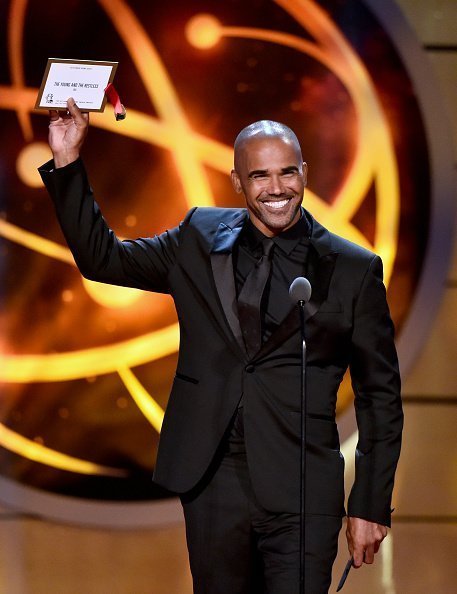 In the video, Moore described in admiration of how his mother, Marilyn, had helped him become the man that he is today. The actor showed visible affection for his mother, calling her his best friend. He said:
"Without her and her patience and her drive, her values, and experiences, you wouldn't be talking to me right now. I was an only child brought up by a single mother."
The 49-year-old actor, whose parents separated at a very young age, took to his Instagram several times to share endearing messages and memories of his mother.
 Announcing the death of his mother, was tough for the "Young and The Restless" star, who shed tears as he spoke emotionally about his mother's passing. In a video, he revealed:
"Ten days ago, Feb 8, 2020, my mom, Marilyn Joan Wilson Moore, passed away. My partner in crime, she's gone. This is not a game; this is my whole life, everything I've ever known."
The actor could be seen heartbroken as he held his mother's photograph close to his chest. Friends and Fans sympathized with the actor, praying and offering positive and kind words to him. 
While the actor said the cause of the 79-year-old's death was unknown, he revealed in 2015, that she suffered from heart complications.
In 1999, his loving mother, Marilyn Joan, was also diagnosed with Multiple Sclerosis, a chronic illness that attacks the brain and spinal cord.
Moore discussed his initial denial of the condition Marilyn Joan was facing, even up to the moment he realized how threatening the disease was to his beloved mother. 
In another Instagram post, Moore shared slides of videos and photos of his deceased mother, to the popular Celine Dion song, "Because You Loved Me." 
The actor's words incited sympathy in many, who offered condolences. The loss of a loved one is painful, and the effects can only be hoped to wear off over time. 
Shemar Moore shared that his mother's strength and love would get him through this tough time, and that is all one can hope for.