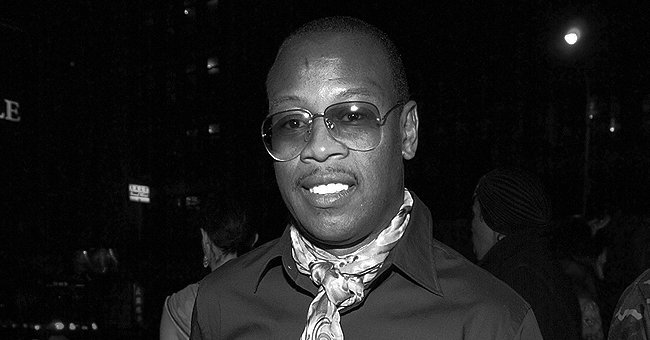 GettyImages
Snoop Dogg, P Diddy and Mariah Carey Among Celebs to Mourn Andre Harrell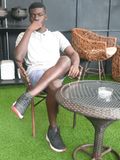 The music industry lost yet another titan last week, as famous record executive and label boss Andre Harrell passed away. In the wake of his death, several of his affiliated acts have shared tributes.
Reports have confirmed that Andre died last Thursday as a result of heart failure. His record label, Uptown Records, was influential in the 20th century especially. Amongst other things, the record bridged the delicate gap between R&B and Hip-Hop.
Andre Harrell speaks onstage during Sean Combs 50th Birthday Bash presented by Ciroc Vodka on December 14, 2019 | Photo: Getty Images
Andre himself was a strong figure in the music industry, as he helped to mentor several prominent names. Sean "P Diddy" Combs, Teddy Riley, Jodeci, Mary J. Blige, and much more have commented on his influence in their careers.
In the wake of his death, several celebrities have come out to share tributes to the man. Most of them described him via his influence in their lives, as well as their careers.
Leading the pack, P Diddy said in an emotional, social media post that he still couldn't believe the news. In part, he added:
"I hope to God that you are all blessed to have someone in your life that loves you and believes in you like this man believed in me.… I'm going to miss him so much."
Snoop Dogg, another rap icon, shared a message to Andre on Instagram. Amongst other things, he commended Andre for always showing him love. In her tribute, Mariah Carey also called Andre a wonderful friend and said that she would miss him forever.
Andre's genius paved the way for so many of the kings and queens of hip hop and R&B.
Several other notable musicians in the industry have honored Andre. Curtis "50 Cent" Jackson, John Legend, Robin Thicke, Teddy Riley, and more have paid respects to him this week.
Andre's tributes have also come from several others outside the music industry. Kamala Harris, a U.S. Senator from California and former presidential candidate, said in a Twitter post:
"Such a tragic loss for the music industry and for all of us. Andre's genius paved the way for so many of the kings and queens of hip hop and R&B."
In the movie industry, names like Viola Davis, Taye Diggs, Ashton Kutcher, and Holly Peete joined in. Like it was with the musicians Andre had worked with, most of them praised Andre for his work ethic and commitment to excellence.
The widespread love and appreciation isn't a surprise, as Andre had extensive roots in the entertainment industry.
While he did the majority of his work in music, his Hollywood connections were deep. The massive tributes sent his way have shown that.
Please fill in your e-mail so we can share with you our top stories!