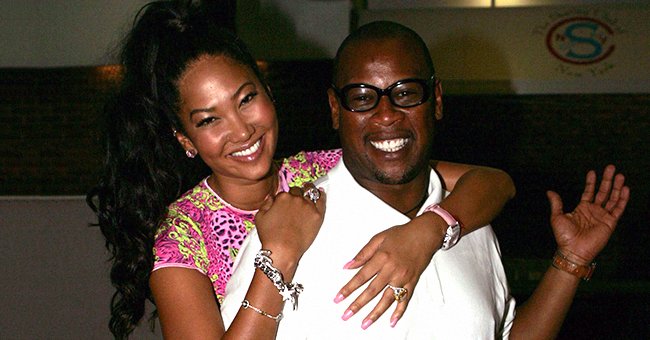 Getty Images
Kimora Lee Simmons Mourns Friend Andre Harrell Who Was Godfather to Her Kids
Kimora Lee Simmons bid farewell to her late "Cherished friend," music producer Andre Harrell, with a touching tribute; he passed away at the age of 59.
Losing a loved one can take a significant toll on a person, especially when the death was unexpected.
Kimora Lee Simmons is proof of this as she just lost an extraordinary person who played many roles in her life, including being a brother and a godfather to her children.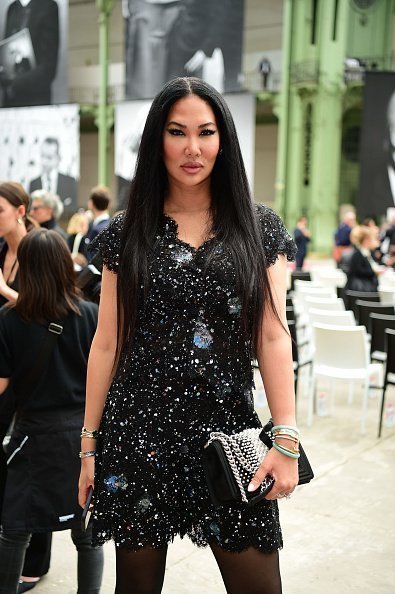 Kimora Lee Simmons at "Karl for Ever" Tribute to Karl Lagerfeld at Grand Palais on June 20, 2019 in Paris, France | Photo: Getty Images
The Baby Phat owner took to Instagram to pay him a tribute, which was short but touching as she was understandably short of words.
She posted the tribute alongside some pictures of the deceased. Andre posed with someone else in most of the photos, but there was one that showed him alone. The post was captioned:
"... #AndreHarrell, dear brother. You were my cherished friend, at my wedding, godfather to my kids... Till we're together again…"
Music executive Andre Harrell passed away as a result of heart failure. He made his mark in the music industry before his recent demise. He was the founder of Uptown Records.
Andre was the one who discovered and groomed lots of talented artists who had an excellent musical career. One of those artists is P.Diddy.
The entrepreneur had also been running her Baby Phat fashion label from home.
Harrell entered the world of entertainment through a rap duo, which he was a part of during the 1980s, but the music was not his only part.
He also produced movies, including "Strictly Business." Lots of artists, including Usher, paid tribute to him after he was officially confirmed dead by Rhoma Khanna, the CEO of the company that he worked with:
"We can confirm the passing of Andre Harrell...Everyone in the REVOLT family is devastated by the loss of our friend, mentor…"
Apart from mourning the death of her late friend, Kimora has been up to other things. She revealed what she was up to during an interview with DailyMailTV.
She recently made a very generous donation of close to 400,000 meals to help people who have been financially affected by the pandemic.
Kimora Lee Simmons made the donation, which included protective wear for those on the frontline, in collaboration with Freedom Shield, an organization she has been working with for some time.
The entrepreneur had also been running her Baby Phat fashion label from home to help it stay afloat during these uncertain times.
Please fill in your e-mail so we can share with you our top stories!