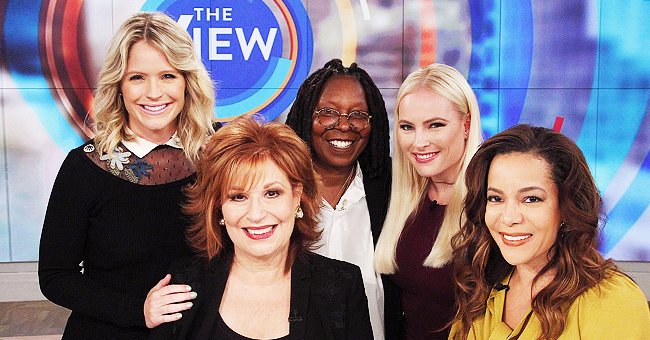 Getty Images
Meghan McCain Proudly Shares 'The View' Is Beating 'The Ellen DeGeneres Show' in Ratings

Meghan McCain took to Instagram to share the good news about the skyrocketing success of "The View" and talked about the inspirational rise to the top showing how strong women can be.
ABC's daytime talk show, "The View," first came into the network's list of staples since it launched in 1997. With Joy Behar, Whoopi Goldberg, Sunny Hostin, and McCain handling the show consistently in the past few years, it gained a lot of momentum. Meghan took to Instagram to celebrate, writing:
"So proud of this entire team and especially my co-hosts... Now we're beating Ellen in the ratings."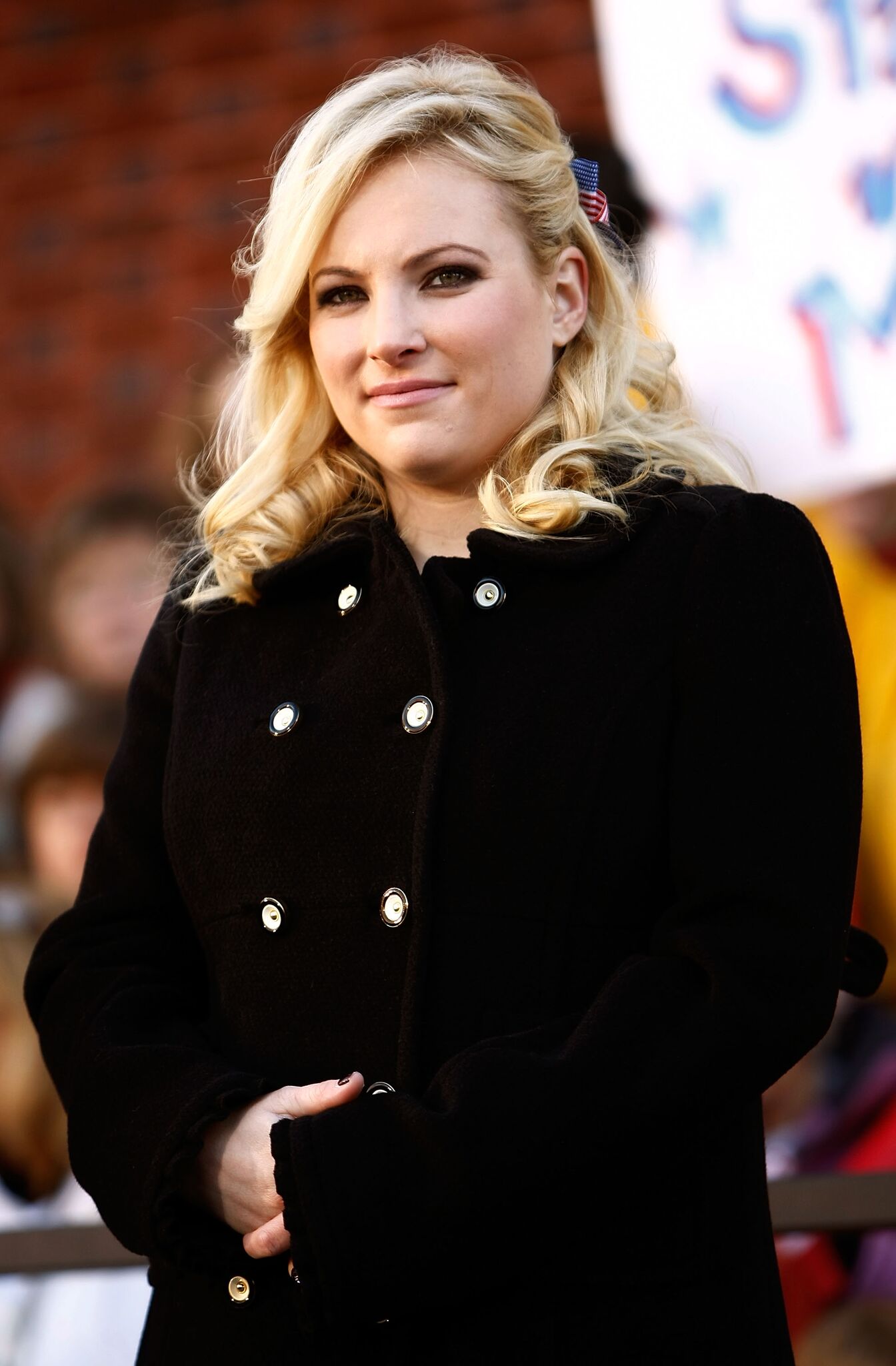 Meghan McCain attends a campaign rally at Defiance Junior High School October 30, 2008 | Photo: Getty Images
Meghan's post was a screengrab of ABC's publicity tweet, which announced that "The View" had turned in year-to-year gains in all key target demos for the 6th consecutive week.
The TV personality added that when she first joined the show at the request of her father, many people had told her she was committing career suicide. She said that she didn't listen to them and a few years down the line, the show was "killing it."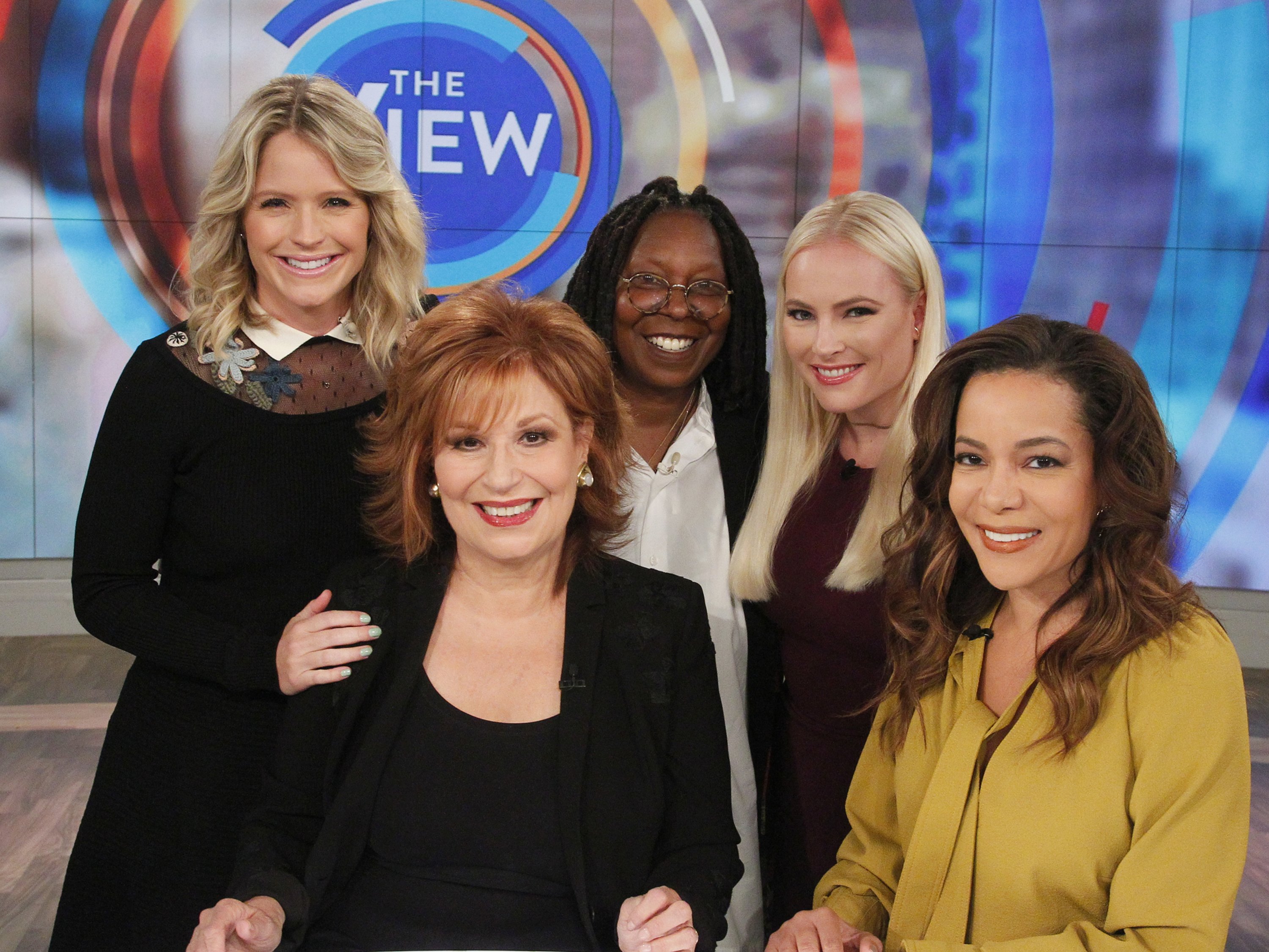 "The View" hosts Sara Haines, Joy Behar, Whoopi Goldberg, Meghan McCain, and Sunny Hostin on set | Photo: Getty Images.
She concluded, saying that she was so proud of what she and the whole team had turned the show into and proceeded to thank viewers for watching, supporting, talking, and even hating.
McCain lost the man who had pushed her into working on "The View."
Since joining the show, Meghan quickly proved herself to be one of the most controversial co-hosts, often giving her own opinion regardless of who it rubbed on wrongly. She had even been in occasional fights, with a fellow panellist and viewers calling for her firing.
The Phoenix-born co-host revealed that she had been warned that "The View" had a habit of wearing down conservative hosts. Rather than be fazed, she forged on and took the job either way. McCain wrote:
"...more than a few people told me...I wouldn't last a full season."
The Republican co-host also noted "The View's" lack of hesitation to touch on all the tough and hot topics, especially in politics, that most might want to avoid.
In August 2018, McCain lost her father, Sen. John McCain, the man who had pushed her into working on "The View," and ultimately, to greatness.
The Senator died due to a gruelling battle with brain cancer, and Meghan struggled with her grief for a long time, coupled with the pressures of being a co-host of one of the most talked-about shows in the country.
Since her ABC journey began in 2017, McCain strived to remain strong and positive while making her father proud. Her resolve only strengthened after his passing.
In March, Meghan and her husband, Ben Domenech, announced that they were expecting their first child together, and she would be co-anchoring the show from her home due to the pandemic.
Please fill in your e-mail so we can share with you our top stories!