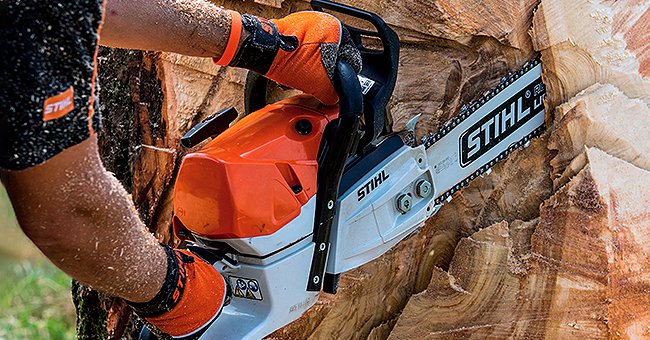 Shutterstock
Daily Joke: A Man Decided It Was Time to Purchase a New Saw

A man realizes his old saw wasn't as efficient as it used to be in clearing his heavily timbered property. He decided to buy a new saw, but the situation took an unexpected turn.
While staring across his property logged with large trees all over, a man decided he needed a better saw than the one he had to clear out all the timber.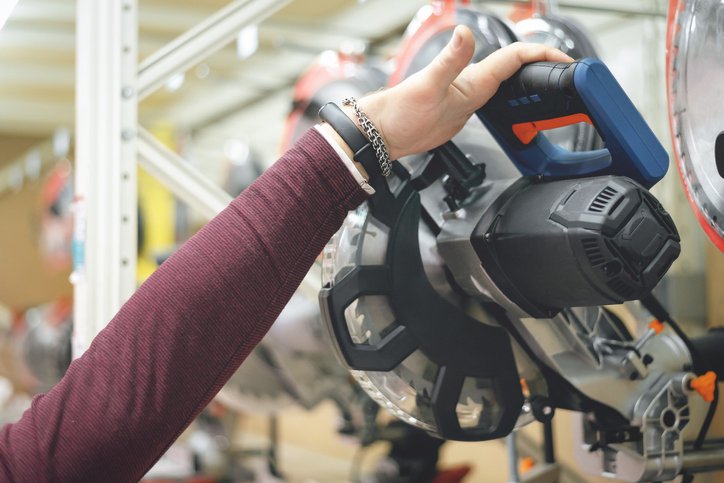 A buyer is choosing a new assembly circular saw in a construction store. | Photo: Getty Images
He found a salesman in a store who showed him the best saw he had — a brand new model chainsaw that glistened and glimmered as he moved it around. The salesman assured his newly found customer that the saw could easily cut three or four cords of wood every day.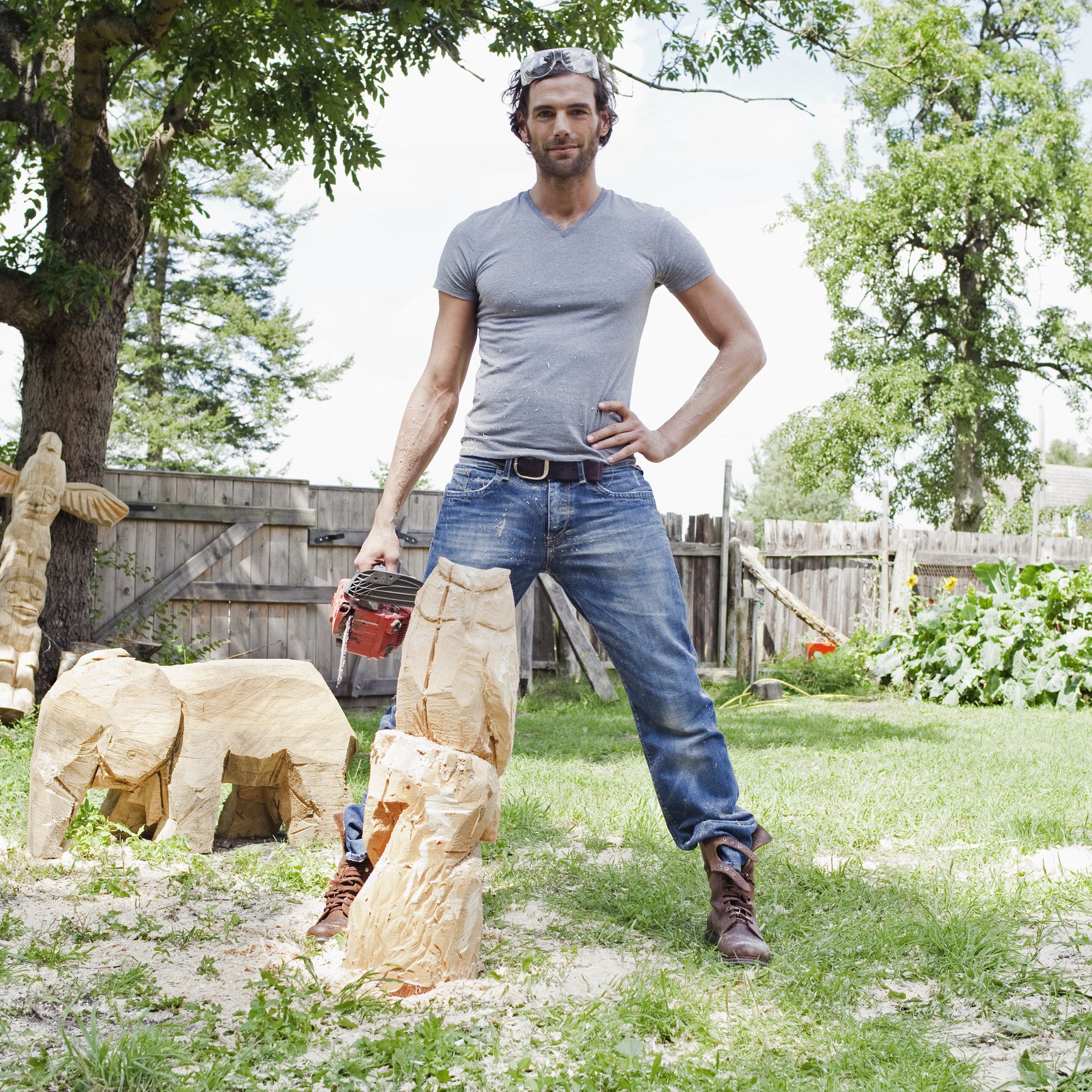 Portrait of young man holding chainsaw. | Photo: Getty Images
Excited, the man took his new purchase home. But on the first day, he quickly realized that the salesman had lied to him about the product!
He could hardly cut one cord of wood. The second day, he managed to cut a little over that, and on the third day, he decided he would go back to the salesman and give him a piece of his mind.
He returned to the store and accosted the salesman. He explained that his saw was not working as he had been told and insisted that they had to look into the problem at that very moment or at least give him a refund.
The salesman, shocked and confused at how his best product could be defective, said:
"Well, let's see what's the matter then."
He then pulled the cable, and the saw's engine roared to life, and the chainsaw sprang to action.
The man was suddenly apprehensive at the strange noise coming from his saw and leaped from the salesman's counter. He said:
"What on Earth is that noise?!"
Click here to read more jokes.
Source: Startsat60
Please fill in your e-mail so we can share with you our top stories!