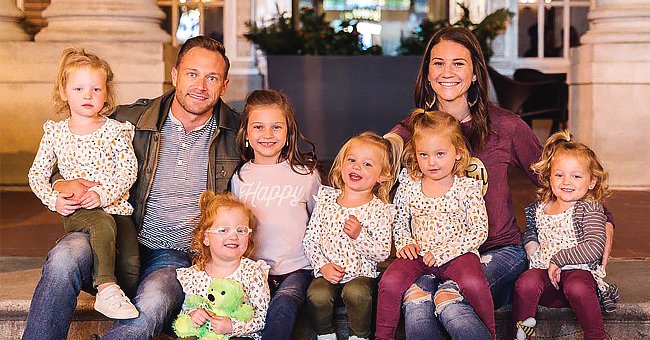 facebook.com/It's A Buzz World
'Outdaughtered' Announces Season 5 as Busbys Navigate Hectic Quarantine Life with 6 Kids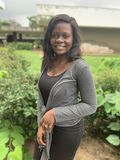 One of TLC's most viewed shows, "Outdaughtered," which features a set of quintuplets, an older sister and their parents, will air again next month. This announcement was made via Instagram.
Following the outbreak of the novel coronavirus, several shows halted productions, as it wasn't deemed safe for production crews to work at such a time. This made some talk show hosts redefine their broadcasting method, leading them to adopt a home base studio.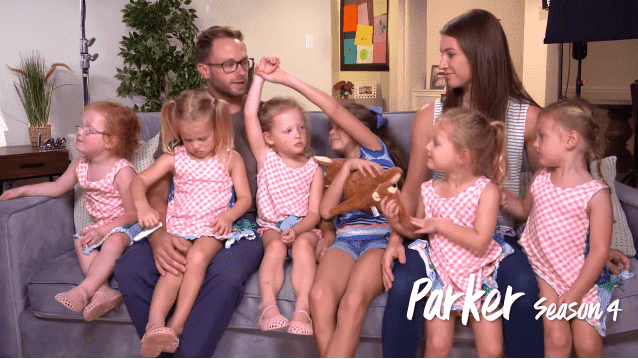 The Busby family during an episode of "OutDaughtered." | Photo: YouTube/TLC UK
For reality shows such as "Outdaughtered," the parents, Adam, and Danielle Busby continued in-house filming of their girls in a later episode as the virus gained momentum, and their state of residence obliged individuals to practice social distancing and self-isolation.
In their recent announcement, they appeared excited to share their homebound time with the kids onscreen and explained that this new "short" season has several interesting scenes considering how much their kids have grown. The caption to the recent post read:
"Just when the Busbys were getting into a normal routine…everything changed. Tune in for a special new season of #Outdaughtered starting Tuesday, June 2, at 9/8c."
Fans are to expect nothing other than an overwhelming experience since the quarantine period meant that 9-year-old Blayke, and her five 5-year-old sisters, Riley, Ava, Olivia, Parker, and Hazel were under constant watch by their parents. From homeschooling to planning birthdays, and even Easter celebrations, the Busbys had their hands full with lots of engagements.
Adam and Danielle make it a ritual to dote on their kids irrespective of the huge parental responsibility.
Another exciting family show to return to the screens is the "Sweet Home Sextuplets" that stars Courtney and Eric Waldrop, their three boys, and their sextuplets.
As much as the Busbys have fans who regularly show support, they are also victims of online trolls. However, then it comes to making decisions about their kids; critics can't stop them. As Adam said during an interview that:
"In world history, there have only been six parents who have dealt with raising all-girl quintuplets. There's nobody out there who knows the intricacies of the decisions we make."
Being parents of the girls can be very tasking, but Adam and Danielle make it a ritual to dote on their kids irrespective of the huge parental responsibility. Every now and then, they post images of girls and, most times, feature in the uploads with them while they pen down the nicest things for the young Busbys.
Sources revealed that the father of six now runs a media house after working as a key account manager in a company. His wife, on the other hand, claims to be an independent beauty consultant. Nothing competes with parenting six children, and for every "Outdaughtered" episode, the stars all get between $25,000 to $40,000.
Please fill in your e-mail so we can share with you our top stories!