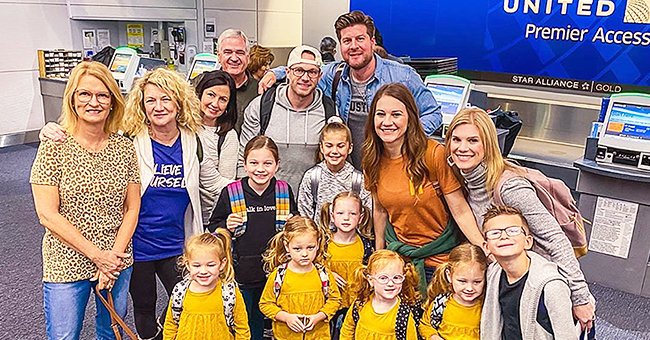 instagram.com/itsabuzzworld
'Outdaughtered' Fans Show Concern for Busby Family Amid Current Coronavirus Fears after New Travel Pics
Fans of the "Outdaughtered" crew expressed their heartfelt worries over the celebrity family after they announced on social media that the family was heading on vacation.
The "Outdaughtered" brood are excited over a new family vacation presently underway, and they revealed to fans that they are ready for the road!
The Busby family might have eagerly announced their voyage to fans, but their supporters have mixed feelings about the family getaway.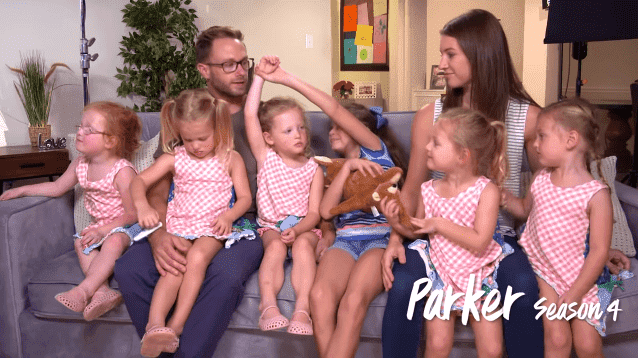 The Busby family during an episode of "OutDaughtered" | Photo: YouTube/TLC UK
On the official Instagram page of the "Outdaughtered" lot, the family shared a pleasing photo that featured the large family showing their happiness over a cherished vacation. Their psyched up caption read:
"Vacation mode! Here we come. #itsabuzzworld #outdaughtered."
In the snapshot, the star family flashed broad smiles for the camera while the famous quintuplets all matched in yellow tops and blue pants. The girls' outfits created an appealing contrast to that of the other members of the family.
The Busby's might have been all pumped and thrilled in their announcement; however, the demeanour of fans was quite different and filled with concern. A lot of their supporters trooped to the comments to inquire about how prepared the brood was.
Following their birth, the quintuplets gained public attention, and fans clamoured to see more of them
This was so as a result of the health epidemic that has spread worldwide and discouraged travelling. Someone wrote in the comments: "You still travelling freely? How's Coronavirus affecting you in the USA."
As if the first photo was not enough to get fans worked up, the family patriarch Adam Busby visited his Instagram timeline, where he shared a photo of his wife, Danielle, and one of their daughters lying on the airport floor.
More concerns flew in after fans saw this as someone commented: "Brave lady lying on the floor in an airport with the current health scare. " Another person advised: "Remember to wash y'all's hands."
Following their birth, the quintuplets gained public attention, and fans clamoured to see more of them. In collaboration with TLC, Adam and Danielle updated fans on their everyday life with a reality show.
After birth, the girls had to stay back at the hospital because they weren't ready to be taken home. They, however, survived the high-risk birth.
Danielle told KTRK that doctors suggested that she and her hubby should downsize the number of fetuses when she was still pregnant, but they had refused.
Please fill in your e-mail so we can share with you our top stories!