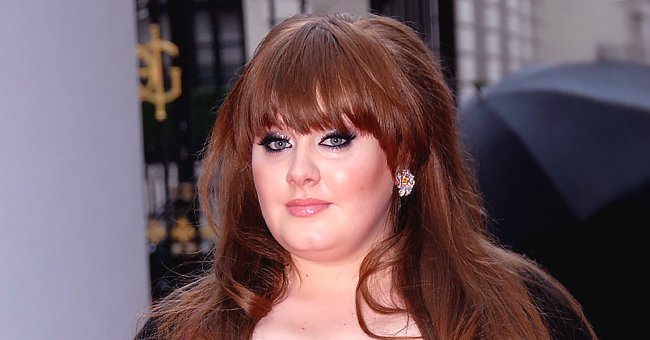 Getty Images
Adele's Former Trainer Pete Geracimo Says Weight Loss Is Personal Amid Her 100-Pound Transformation
Adele's recent weight loss has shocked fans the world over, but her former personal trainer is taking it in stride. His comments reflect a more considerate approach.
Singer Adele's estimated weight loss is about 150 lbs. Though she's been teasing fans since December, it was the post she shared earlier this month that made everything clear.
The drastic change has a lot of fans, body activists, and medical experts chattering. This week, Adele's former personal trainee weighed in on the matter with a somewhat empathetic opinion.
ADELE'S FORMER TRAINER SPEAKS OUT
Pete Geracimo, a fitness expert for nearly three decades, spoke to Us Weekly on his former client. Despite his buff physique, he insisted that exercise is more about making our lives easier than anything else.
Also, Geracimo pushed for enjoyment in a health journey rather than forcing someone to do something. The wellness guru uses positive reenforcement in his training techniques.
Furthermore, he highlighted how each person needs a unique workout to suit them. He added: "Even if the physical change is very small, the sense of accomplishment at achieving a goal is massively empowering."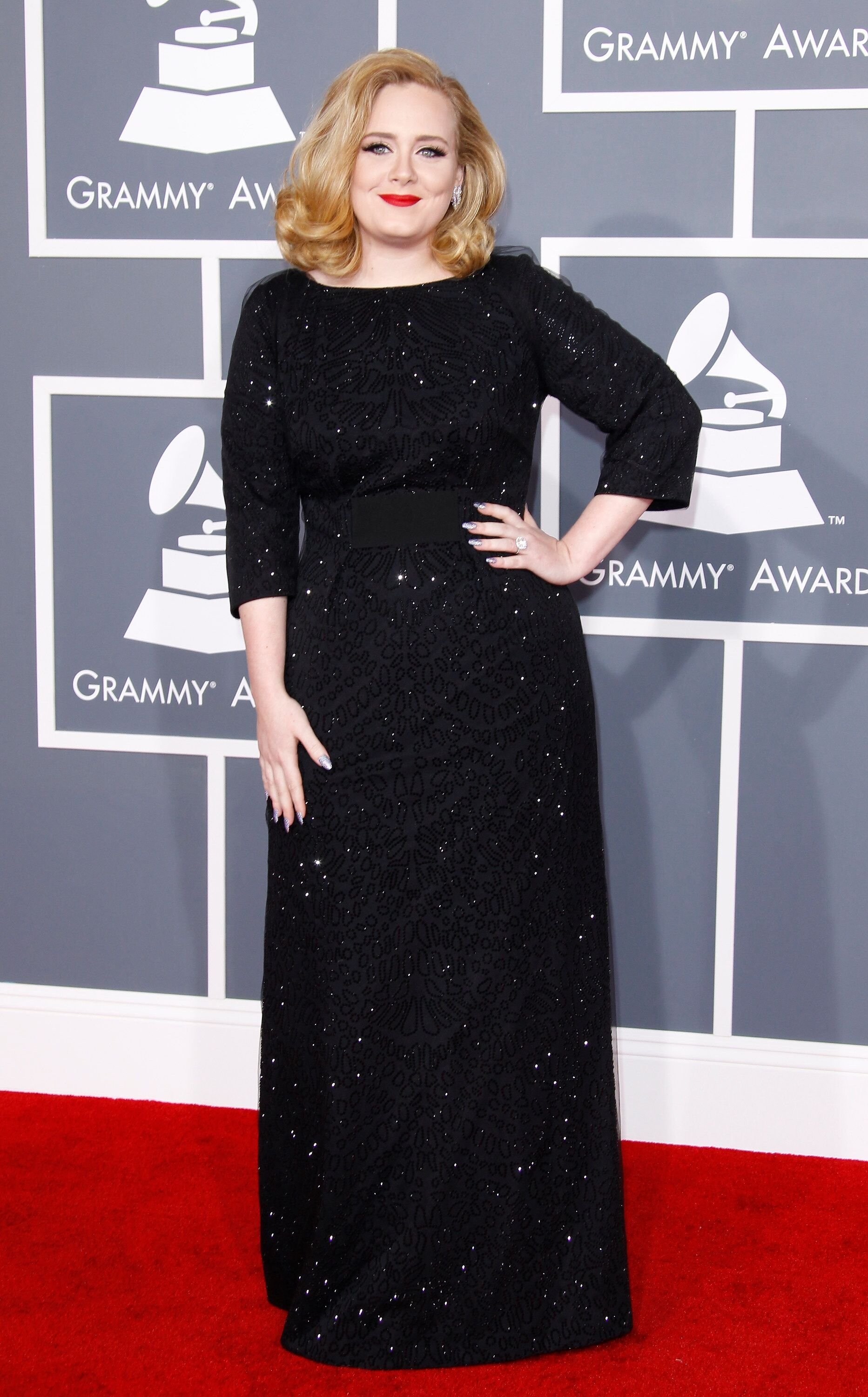 Adele arrives at the 54th Annual GRAMMY Awards held at the Staples Center on February 12, 2012 in Los Angeles, California. | Source: Getty Images
WHAT IT'S REALLY ABOUT
By making small changes, Geracimo said that people get closer to achieving their version of healthy. In so doing, they'll "feel more self-confident and happy within [their] own skin."
He continued: "And it must be noted that one person's health journey has NO bearing and should not be compared to anyone else's. It's a truly personal thing."
Last week, Geracimo noted that Adele's transformation was not done within as short a period as most people seem to think. He revealed that since 2016, the singer was losing weight for her album "25" tour.
GERACIMO ADDRESSES NEGATIVE COMMENTS
The trainer stated it was "disheartening" to see persons accuse Adele of being fat-phobic because of her weight loss. In the time he knew her, the singer always did things her own way.
Geracimo further noted that for Adele, "it was never about getting super skinny." Rather, it was more about health, especially after her pregnancy and surgery. Adele has a seven-year-old son named Angelo.
While most fans comment on their overall perspective of Adele's new look, some surgeons have also weighed in. Dr. Ramtin Kassier suggested that the singer may have added filler to make a more pronounced jawline.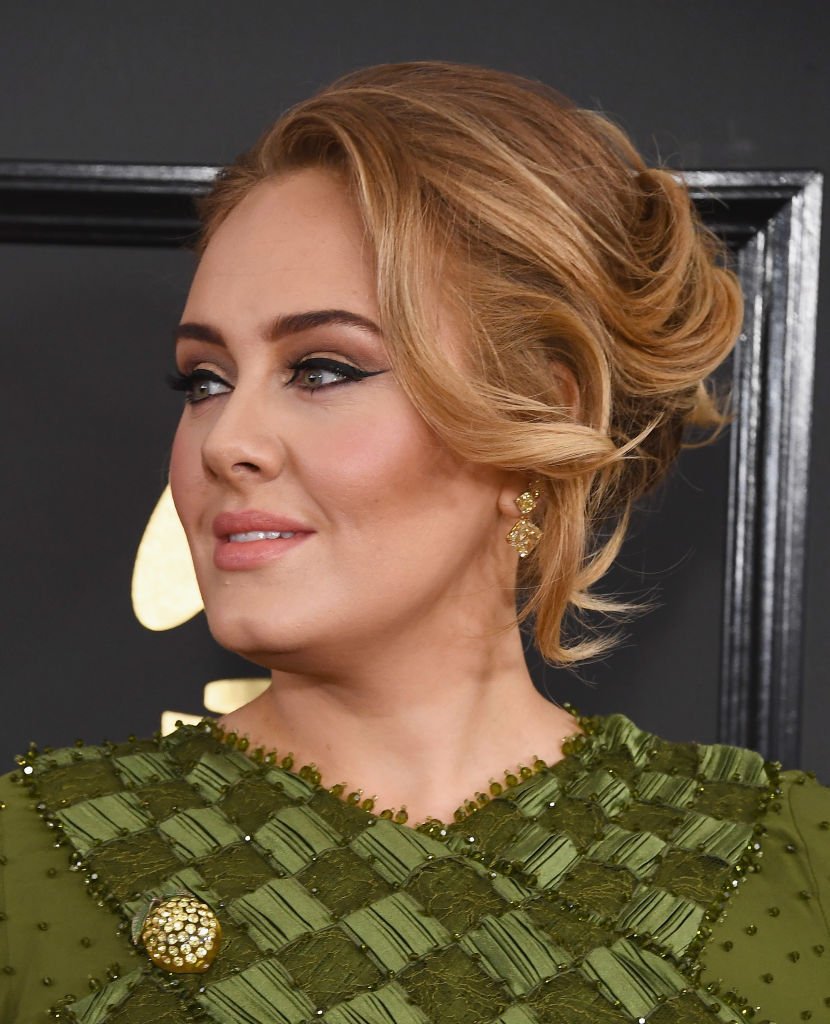 Adele arrives on the read carpet at the 59th GRAMMY Awards on February 12, 2017, in Los Angeles, California | Source: Getty Images (Photo by Jon Kopaloff/FilmMagic)
He also mentioned it was possible she had fillers and got Botox injected in certain parts of her face. Dr. Howard Sobel agreed with his colleague, adding that Adele's weight loss may have caused drooping.
FANS HAVE DEBATE ABOUT WEIGHT LOSS
As for the fans, they engaged in debate soon after the birthday photo emerged. Some hated the new look, while others praised it for many reasons.
Quite a few persons felt that Adele's slimmer appearance made her look much younger. Others thought she looked better with more weight, especially around her face.
Most people just worried about whether she was happy and healthy — and she seemed happy in the picture. As Geracimo said, that's really what it's about, so we hope Adele is enjoying her journey at each step of the way.
Please fill in your e-mail so we can share with you our top stories!