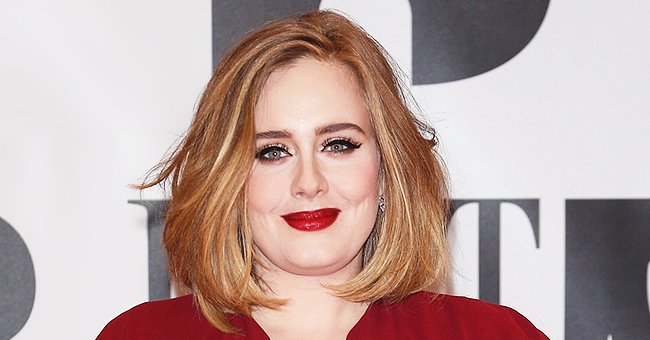 Getty Images
Adele's New Photo after Her 100-Pound Weightloss Sparks Debate

Adele's weight loss journey is not a new thing, but now that the singer has finally put it out for the world to see, everyone has an opinion. Today, even complimenting someone is problematic.
Adele, 32, has reportedly lost over 100 lbs in her latest health journey. The singer tends to stay off social media, but on Tuesday, she took to Instagram with a shocking photo of herself for her birthday.
Some people are saying she broke the internet with her stunning transformation. Though her caption had nothing to do with looks, it's the only thing people could talk about. The post is found below.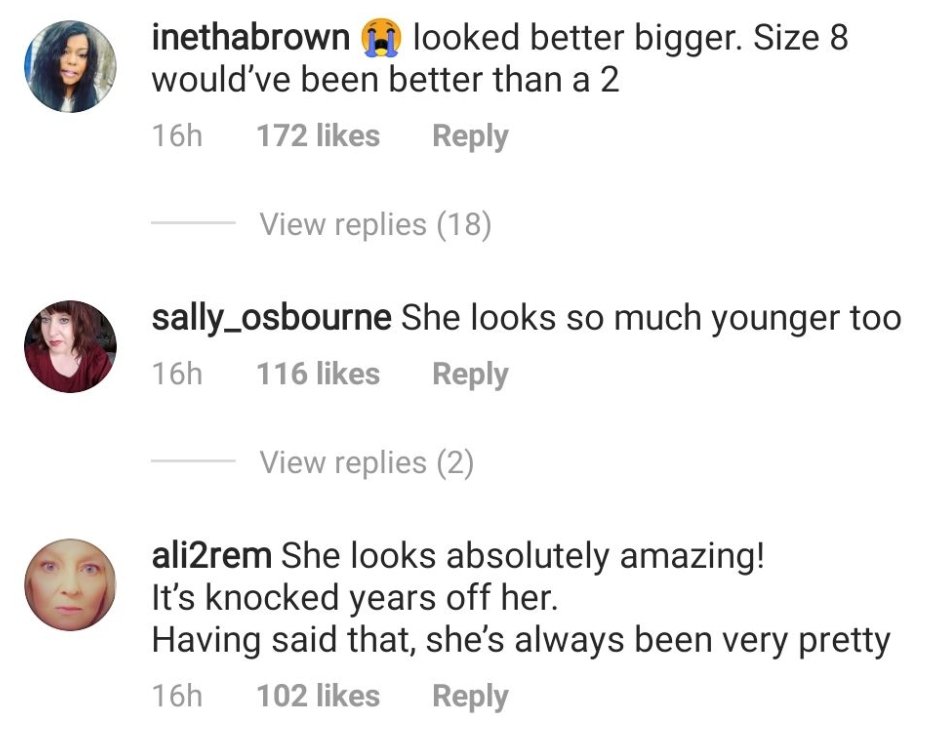 Persons comment on new Adele photo | Photo: Instagram/ dailymail
ADELE THANKS FRONTLINERS
"Thank you for the birthday love. I hope you're all staying safe and sane during this crazy time," began the "Set Fire" singer. She went onto thank first responders for working during the coronavirus pandemic.
She also called essential workers angels before signing off with an x. The photograph featured Adele standing inside a gold, circular stand adorned with white roses. She wore a black mini-dress and had her hair loose.
The singer wore a bright smile on her face as she held up two hands. For many, she was simply unrecognizable compared to the person she looked like a mere two years ago.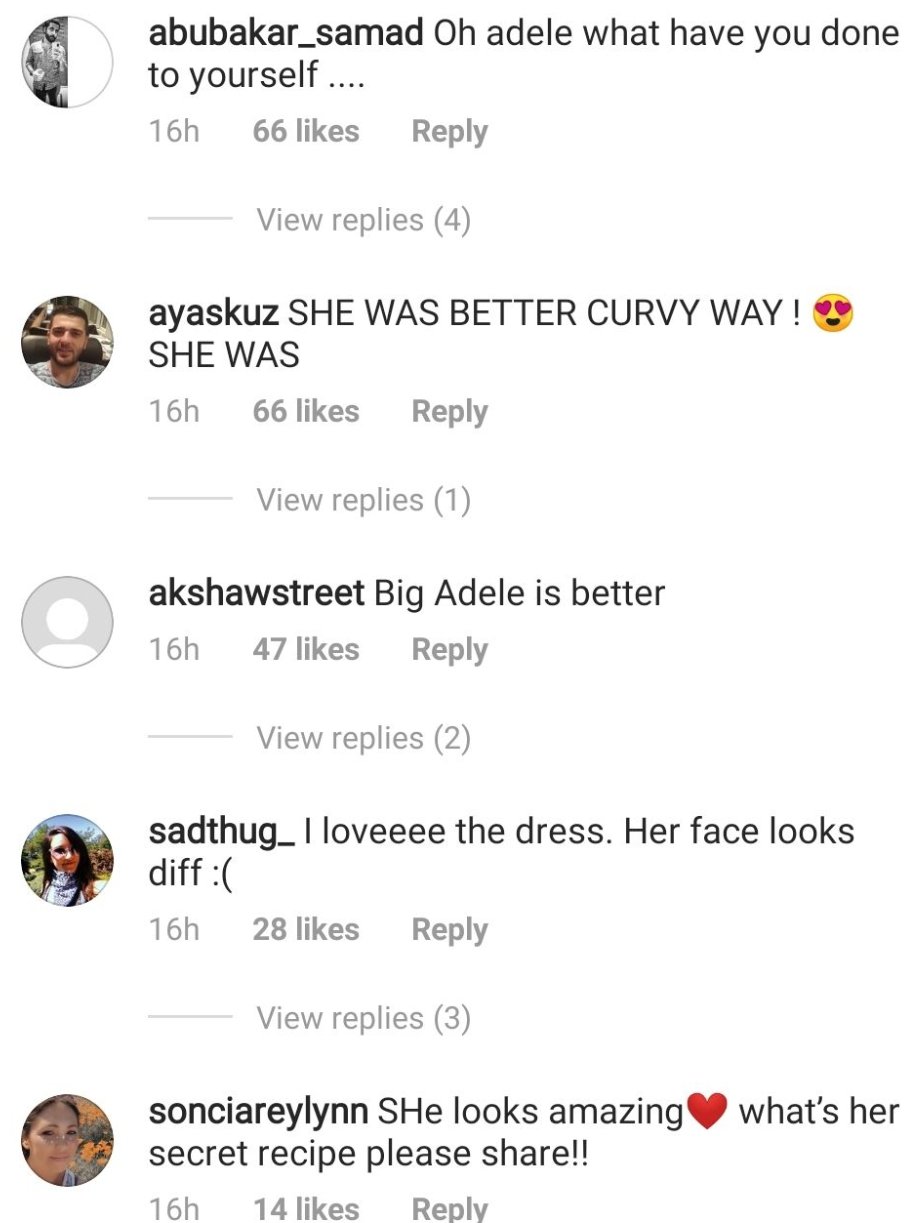 Persons comment on new Adele photo | Photo: Instagram/ dailymail
A HEATED DEBATE ERUPTS
Fans were mixed. Some hated the new look, while others praised it for many reasons. Quite a few persons felt that Adele's slimmer appearance made her look much younger.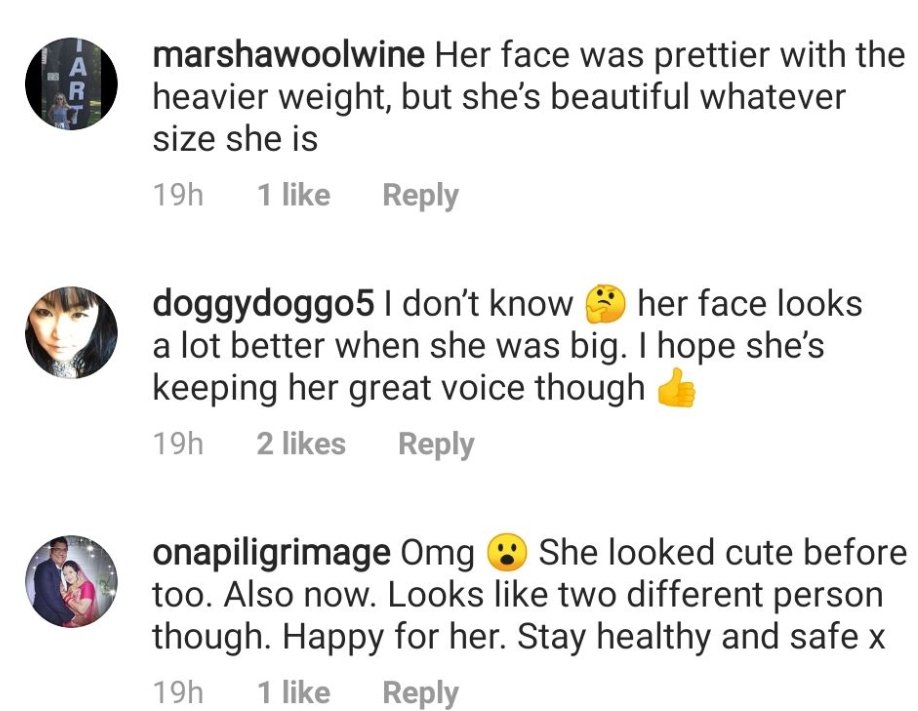 Persons comment on new Adele photo | Photo: Instagram/ dailymail
Others thought she looked better with more weight, especially around her face. Most people just worried about whether she was happy and healthy — and she seemed happy in the picture.
Some people were curious to know if she could still sing after losing weight. The interest led to Adele trending on Twitter, where others took the argument to another level.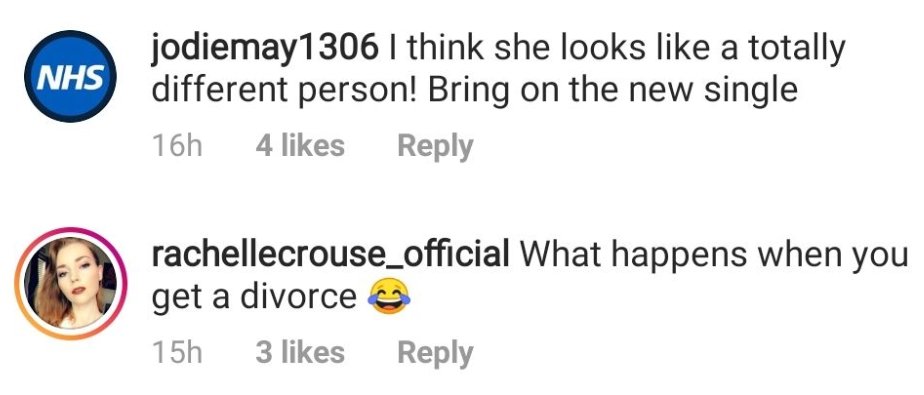 Persons comment on new Adele photo | Photo: Instagram/ dailymail
ONE ACTIVIST IS AGAINST THE PRAISE
Melissa Blake, a blogger and disability activist, tweeted out how weight doesn't correspond to worth or beauty, implying that the compliments were unwarranted.
However, film tv critic noted: "Adele losing weight doesn't mean that she wasn't beautiful at any size and complimenting her appearance now doesn't take away from that fact!"
Both tweets gained tons of comments underneath, and a discussion that's been around ever since self-love at any weight began being pushed some time back.
NO NEW MUSIC YET
As for her music, Adele typically releases a new album on her birthday. Of course, this year is taking a much different turn than anyone expected. The landscape is nothing like 2008 when she emerged on the scene.
Regardless of her new look, though, Adele continues to keep things classy and fashionable. She's always seemed to love black outfits, and we suspect her cat-eye is going nowhere soon.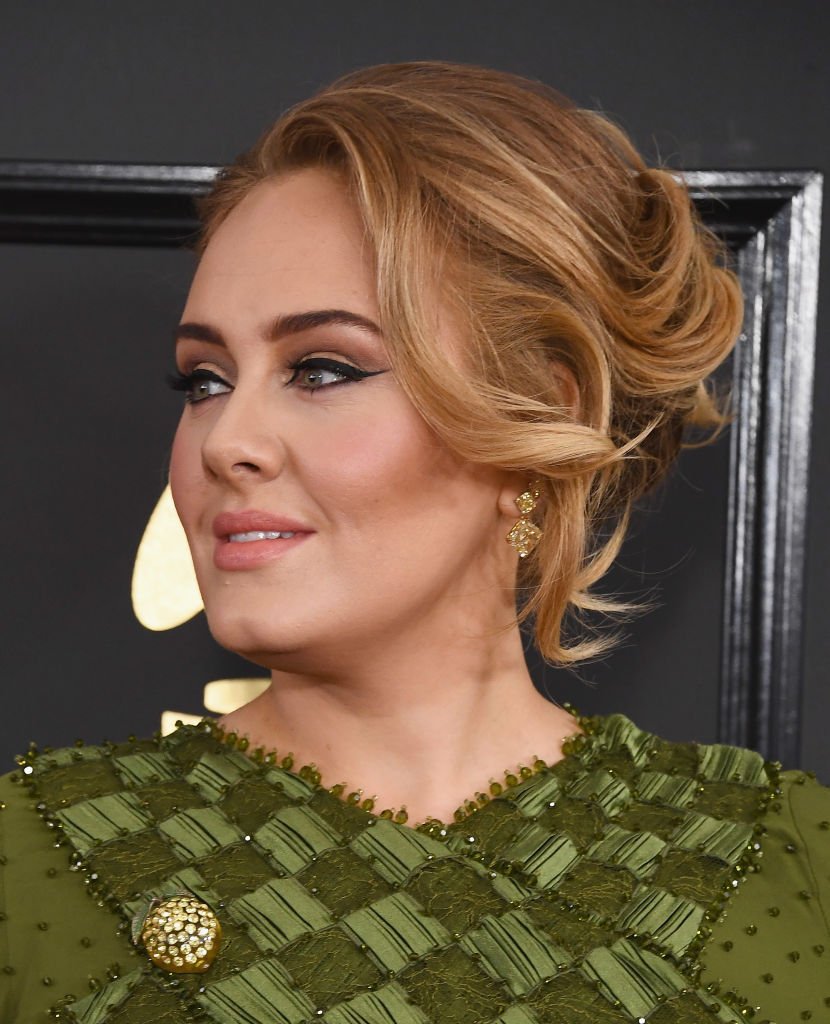 Adele arrives on the read carpet at the 59th GRAMMY Awards on February 12, 2017, in Los Angeles, California | Source: Getty Images (Photo by Jon Kopaloff/FilmMagic)
THE WEIGHT LOSS IS NOT NEW
Adele's recent post was long in the making. Back in February, she took out a photo with tv host Kinga Rusin while attending Guy Oseary's Oscars bash.
Even then, there was a distinct slimmer look to the singer, who wore a dazzling leopard dress and an updo hairstyle. One insider couldn't get over how tiny her waist was.
HOW SHE ACCOMPLISHED IT
A source through People alleged that Adele used a mix of cross-training and full-body Pilates to help her along her weight loss journey. The person said that she did it to better care for her seven-year-old son.
Adele shares son, Angelo, with her ex-husband Simon Konecki. The pair were together for three years until their divorce in 2019. In so many ways, Adele has come a long way since the split.
Please fill in your e-mail so we can share with you our top stories!