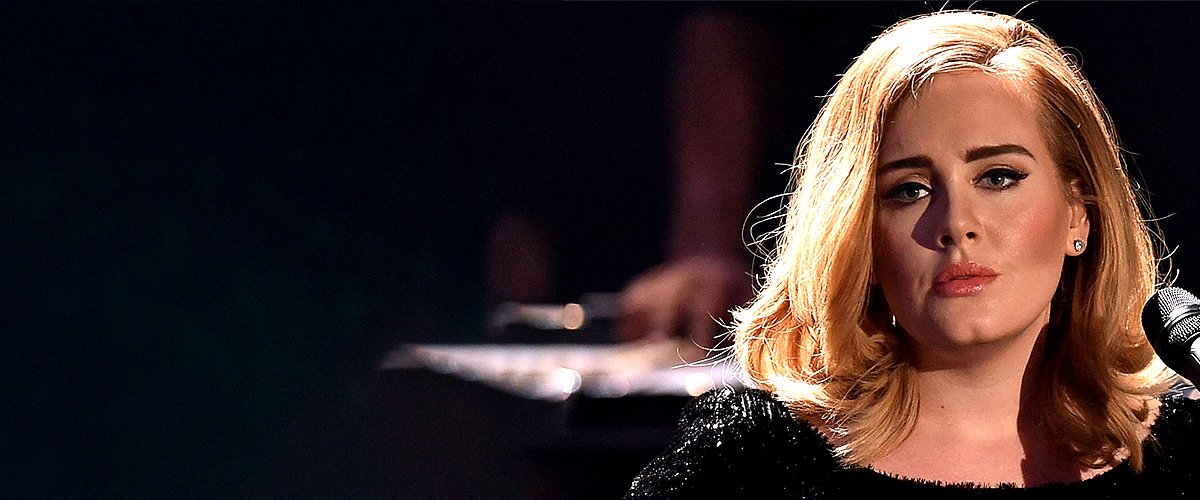 Getty Images
Adele's Marriage to Simon Konecki Ends in a Multi-Million Dollar Divorce — a Look Back at Their Journey

Singer Adele, best known for her hit song "Hello," is currently in the middle of a multi-millionaire divorce from her ex-partner and father of her only son Simon Konecki.
Ever since the former couple started dating, they kept their relationship away from the spotlight. One of the first times that they were seen together was in January 2012.
"They started seeing each other more like friends and less like lovers."
ADELE AND SIMON KONECKI'S LOVE STORY
Shortly after that, rumors claiming that they were dating starting circulating on the Internet. Reports also suggested that he was a married man, which led Adele to set the record straight.
After pointing out that it would be the "first and last time" that she would comment on the details of her and Simon's relationship, the "Someone Like You" singer said that her then-boyfriend had been divorced for four years.
In June 2012, Adele shared that she and Simon were expecting their first child together. Her son Angelo was born in that October, making the singer a first-time mom.
Simon, on the other hand, has a daughter with his ex-wife, fashion stylist Clary Fisher. The former couple was married between 2004 and 2008.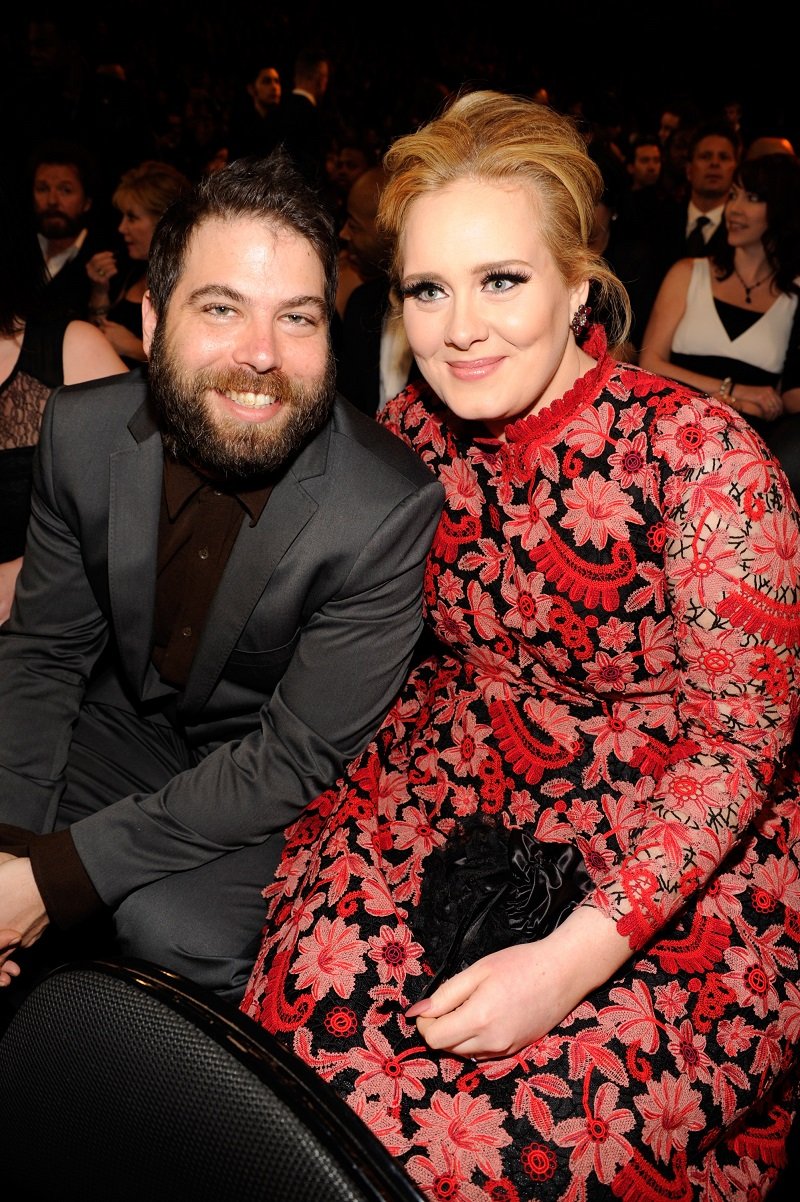 Adele and Simon Konecki on February 10, 2013 in Los Angeles, California | Photo: Getty Images
ADELE CALLING HIM "HUSBAND" FOR THE FIRST TIME
During the following years, Adele and Simon made little-to-no headlines regarding their romance. However, during her acceptance speech at the 2017 Grammys, she thanked Simon and called him "husband," confirming that they had gotten married.
Rumors about a possible wedding had been circulating online for months as they had been spotted several times wearing beautiful bands on their ring fingers.
During a concert in Australia held in March that year, Adele corroborated her status by telling her audience that she was "married now."
Unfortunately, the ex-couple's marital bliss didn't last forever. In April 2019, they announced their split. By September 2019, the "Turning Tables" singer had already filed for divorce.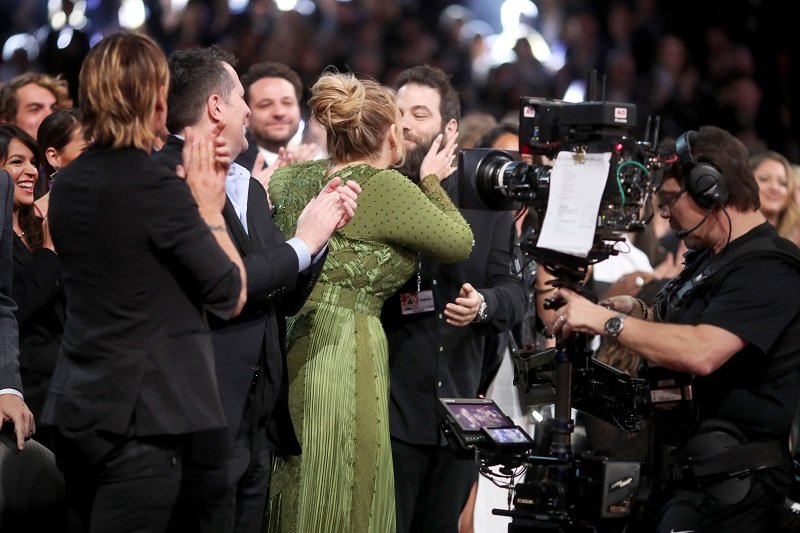 Adele kissing Simon Konecki on February 12, 2017 in Los Angeles, California | Photo: Getty Images
SIMON AND ADELE'S DIVORCE
Rumors about their separation hit the Internet back in February 2019 after it was revealed that Adele's husband received their Los Angeles home from the music star.
Supposedly, the reason Adele and Simon parted ways was that their relationship "evolved," and they started seeing each other more like friends and less like lovers.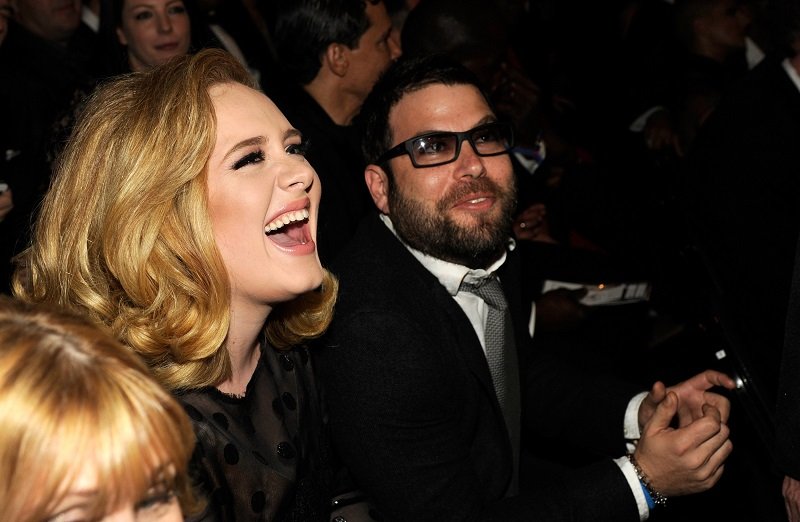 Adele and Simon Konecki on February 12, 2012 in Los Angeles, California | Photo: Getty Images
It was also reported that the former couple was "disappointed" that their marriage didn't work out, but that they were focused on raising their son together and "lovingly."
Adele's incredible career in the music industry supposedly played its part in their separation because, even though he was happy for her success, her busy schedule made it difficult for them to see each other.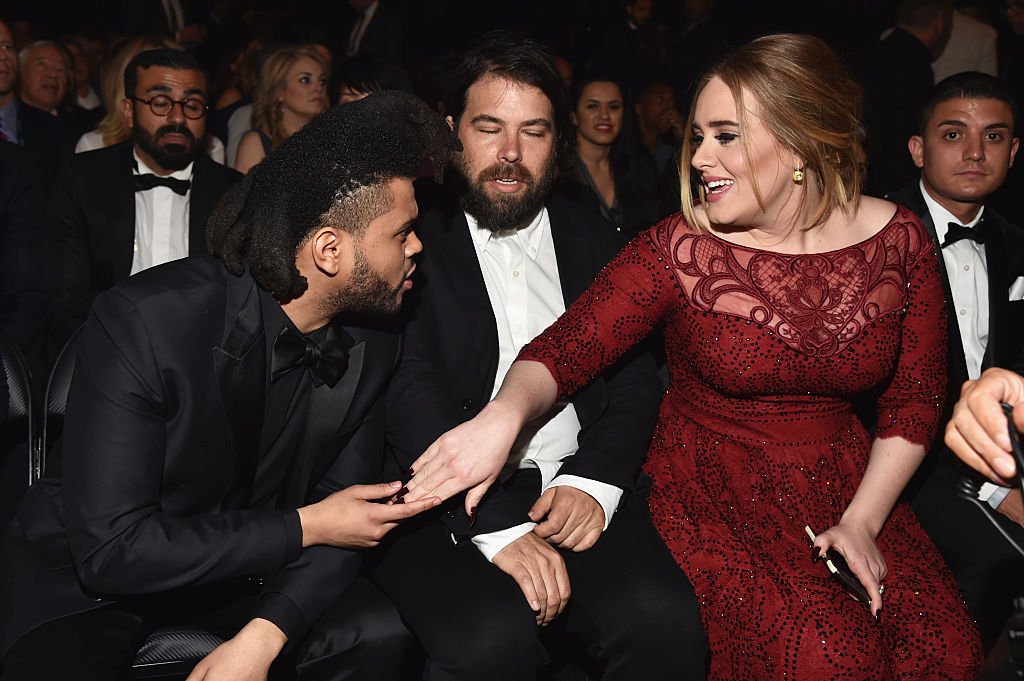 The Weeknd, Simon Konecki, and Adele on February 15, 2016 in Los Angeles, California | Photo: Getty Images
Just as most aspects of their relationship, Simon and Adele's divorce is being handled away from the spotlight, so they are very unlikely to confirm or deny the previously mentioned reports.
One of the most shocking elements of their divorce that probably will never be discussed in public is the $171 million involved in it. It is known that they will share custody of Angelo, though.
ADELE'S WEIGHT LOSS JOURNEY
Months ago, Adele embarked on a weight loss journey that has proven to be very successful. Back in February, the singer showed off the results in a tight-fitted leopard print dress during an Oscar after-party.
The worldwide famous artist attended Jay-Z and Beyoncé's party and shocked everybody with her body transformation.
Polish presenter Kinga Rusin uploaded a photo of her posing with Adele to Instagram and shared some details of their meeting, including that she barely recognized the singer because she looked so thin.
According to the Sun, Adele talked to a fan during her getaway to Anguilla and revealed that she had lost "something like 100 pounds." She has shed all those pounds by working out with US trainer Dalton Wong and following Joe Wicks' Body Coach plan.
Please fill in your e-mail so we can share with you our top stories!