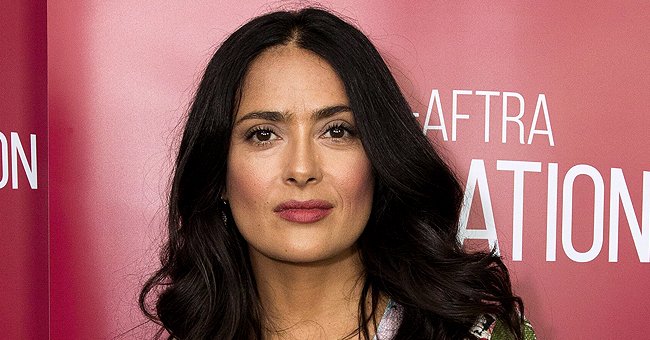 Getty Images
Salma Hayek Looks Half Her Age in New Makeup-Free Selfie

Salma Hayek defies aging in her latest photograph, and it didn't take one bit of makeup to make it happen. The water might have helped, though.
On Wednesday, Salma Hayek uploaded yet another makeup-free picture of herself and, quite expectedly, fans showered her with praise. It's hard not to admire her ageless beauty.
The "Desperado" actress has been sharing more and more photos like her latest one, pushing for body positivity and embracing a fully natural look. The post is found below.
In the shot, Hayek, 53, wore a pink low-cut swimsuit and had her hair let loose. While her usual makeup was missing, her incredibly good looks were not.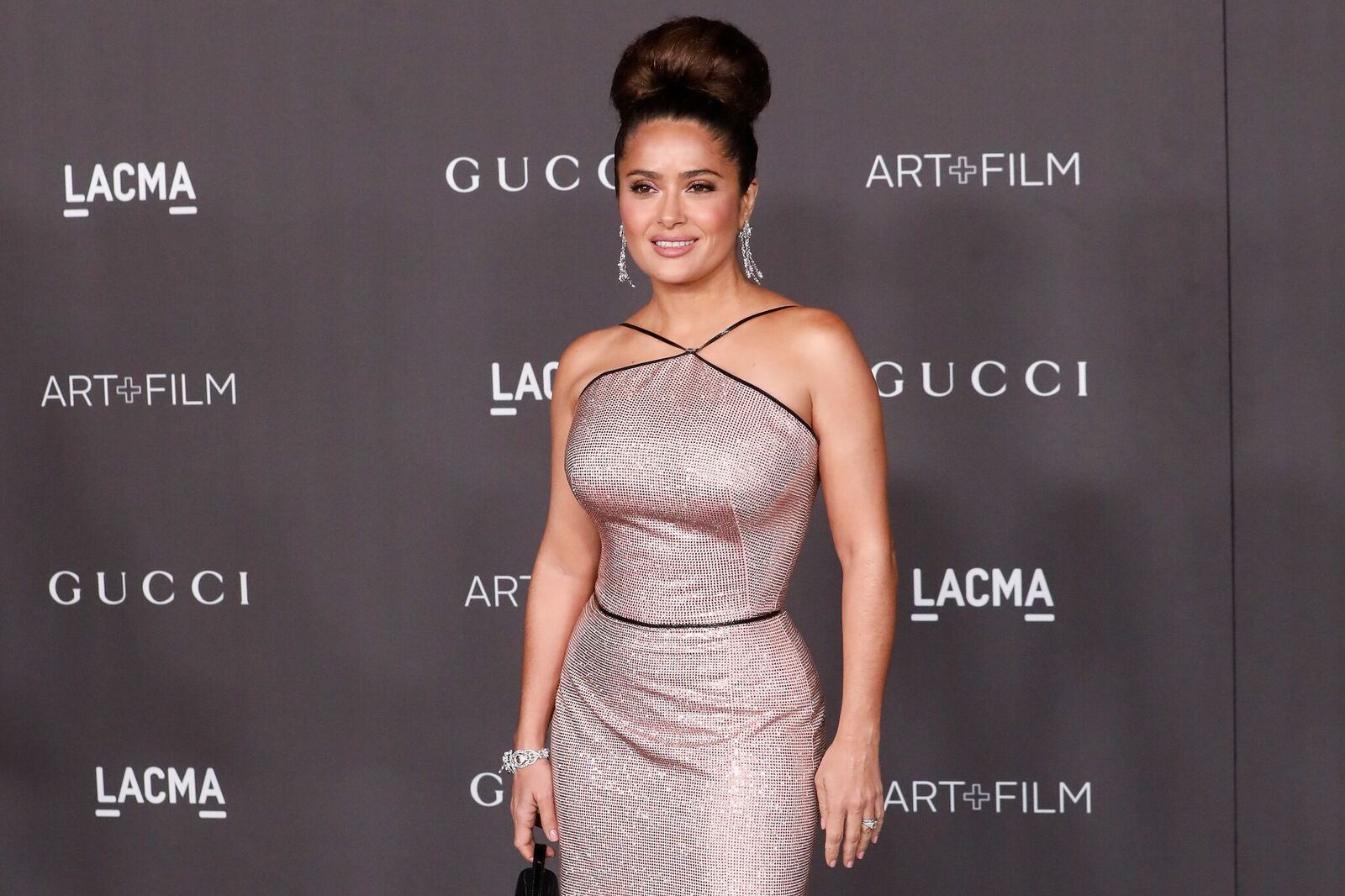 Salma Hayek Pinault attends the 2019 LACMA Art + Film Gala at LACMA on November 02, 2019 | Photo: Getty Images
"Agua #water #nomakeup," wrote the star in the caption. The post garnered tons of comments, especially from fellow Latinas who looked up to the actress.
The gorgeous woman undoubtedly looked much younger than she is — something most women aspire to. Within the first day, the picture gained three-quarters of a million likes.
Similarly, a post the "Frida" star shared last month had her looking like a younger version of herself as she lay in bed carefree. That post received nearly half a million likes.
In the photo, Hayek wore a pink t-shirt with the word "grateful" printed at the front. She once again had her hair loose and was makeup-free. In the caption, she wished everyone a lovely Sunday.
In the comment section, one person called her immortal while another begged her to share her beauty secrets. Elsewhere, fans littered the comments with heart and heart-eye emojis.
Of course, no human is invincible to the aging process. Earlier this month, Hayek showed that even she's susceptible to the grays that come with getting older.
The "From Dusk Till Dawn" flaunted her gray roots and encouraged others to be proud of their grays and other signs of getting older. This time, she wore makeup to showcase her beauty.
In the photo, Hayek lifted the front of her hair, and one could clearly see a few patches of gray. The strands took nothing away from her stunning looks, however.
The post garnered over half a million likes and more positivity in the comments. One person suggested that Hayek would look good even if she were bald.
It looks like Hayek can do no wrong regarding her appearance. Of course, all women should be able just to be themselves and go natural. It's good to see Hayek pushing for acceptance and positivity.
Please fill in your e-mail so we can share with you our top stories!