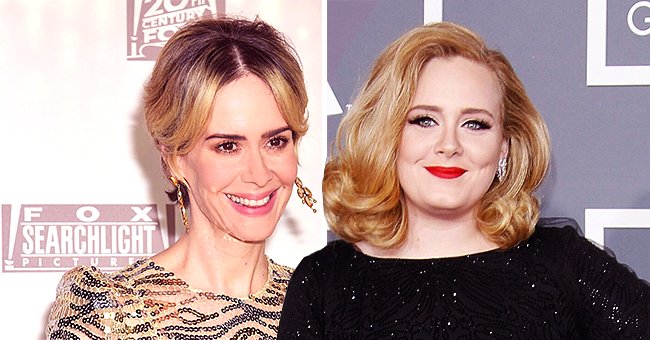 Getty Images
Sarah Paulson Reacts to Being Called Adele's Lookalike after the Singer's Dramatic Weightloss
Sarah Paulson is flattered to be called Adele's lookalike, although she would have preferred if the comparison was made on something else other than looks.
Two people can look alike without being related. Certain people could pass for siblings due to their physical attributes and sometimes, facial structure.
Award-winning actress Sarah Paulson and award-winning singer Adele have often been said to look alike, and with the singer's dramatic weight loss, the comparison seems to be on a high.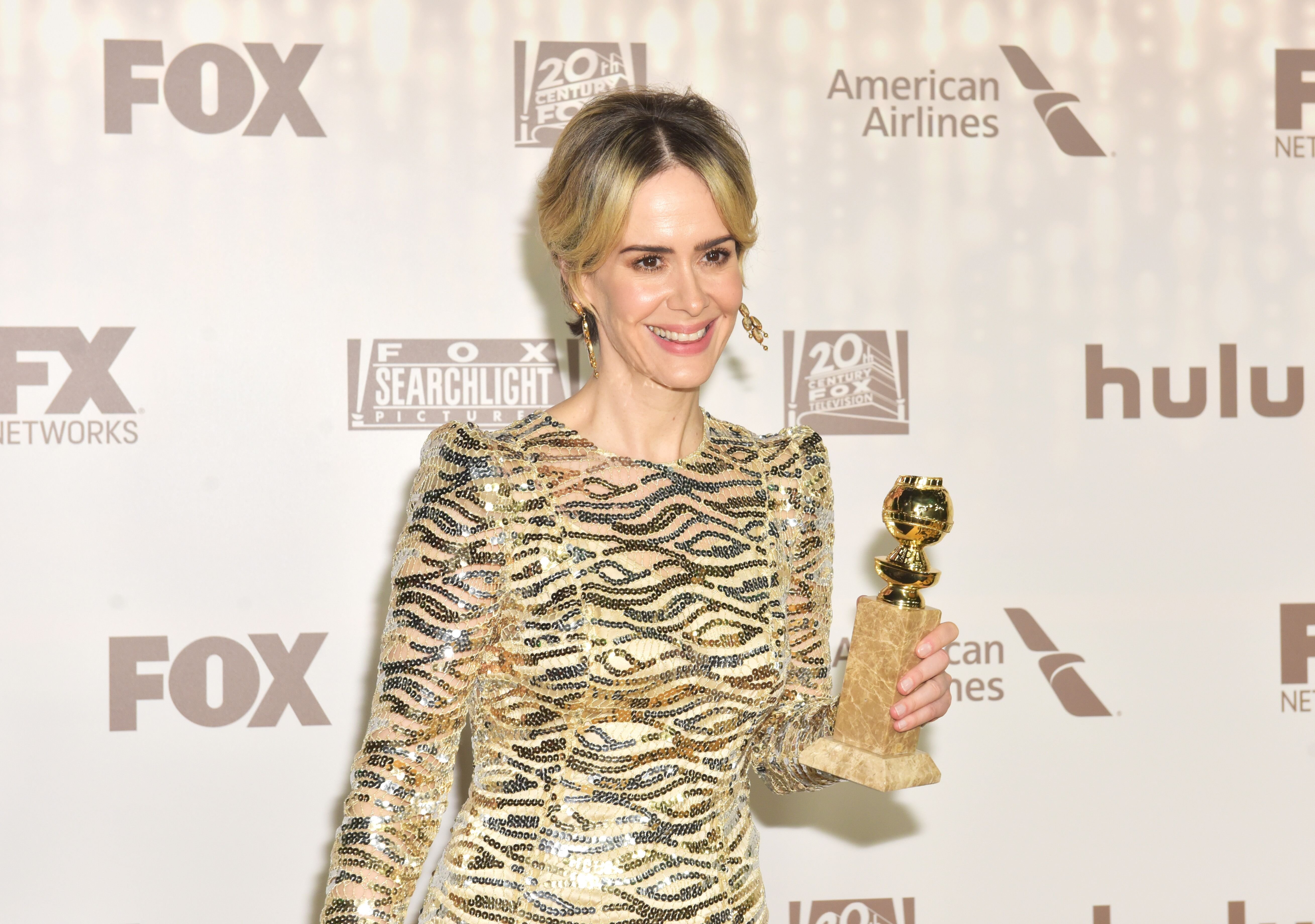 Sarah Paulson attends FOX and FX's 2017 Golden Globe Awards on January 8, 2017. | Photo: Getty Images
After Adele posted pictures of herself for her 32nd birthday, social media became lit with comments on how much she and Sarah Paulson looked alike.
Speaking about being compared to Adele, Sarah said she was shocked when she saw her name on Twitter, and she jokingly asked if she had died. However, when she found out it was because of her doppelganger Adele, the actress jokingly said:
"Listen. I'll take it. What I wish they were comparing was my talent to her talent and saying that mine was as great as hers..."
Sarah also added that since that was not the case, she was content with looking like Adele as the "Hello" singer was a great beauty to behold.
The "Bird Box" actress also mentioned that this was not the first time she and Adele have been compared and said to look alike. It seems it had been on for a while but only became more apparent with the singer's new look.
She asked Adele if she could touch her voice box.
While Sarah Paulson is no singer, her talent as an actress cannot be laughed at because she is one of the talented actresses there is with roles in movies like "Bird Box," "Oceans 8," "Glass" among others.
She is also an award-winning actress and has won an Emmy Award, SAG Award and Golden Globe for her skilled performances in front of the camera.
Although Adele was shocked at the request, according to Sarah, the singer obliged and allowed Sarah to touch her voice box. Interestingly, Sarah is a huge fan of Adele, and she admitted to Ellen DeGeneres that she asked Adele if she could touch her voice box when the two met at Ellen's 60th birthday last year.
The reason for her actions was that she hoped Adele's singing talent would rub off on her despite not being able to sing at all. For her, she hoped to extract some of the singing magic hilariously.
Adele recently sent the media into a frenzy when she posted pictures of her dramatic weight loss to celebrate her 32nd birthday, and she looked stunning and different.
Adele and Sarah Paulson are not the only celebrities to look alike, and it is cool to see the actress roll with the trend of accepting her celebrity doppelganger.
Please fill in your e-mail so we can share with you our top stories!