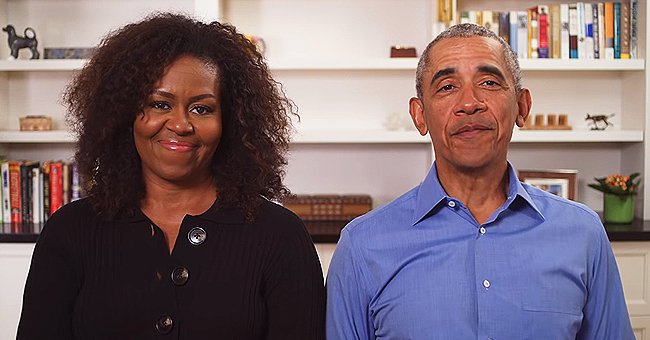 YouTube/Obama Foundation
Barack and Michelle Obama Read Children's Book 'The Word Collector' in a Cute Video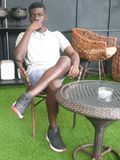 Former US president Barack Obama and his wife, Michelle, tease each other in a new cute video as they read a children's book titled "The Word Collector."
Love is in the air! On Thursday, May 14, Michelle Obama and Barack Obama appeared as guests on Chicago Public Library's "Live from the Library" Storytime sessions.
The lovely duo, whose marriage has lasted more than 27 years, revealed that they would be opening a new branch of the library because they believe public libraries are important institutions of learning.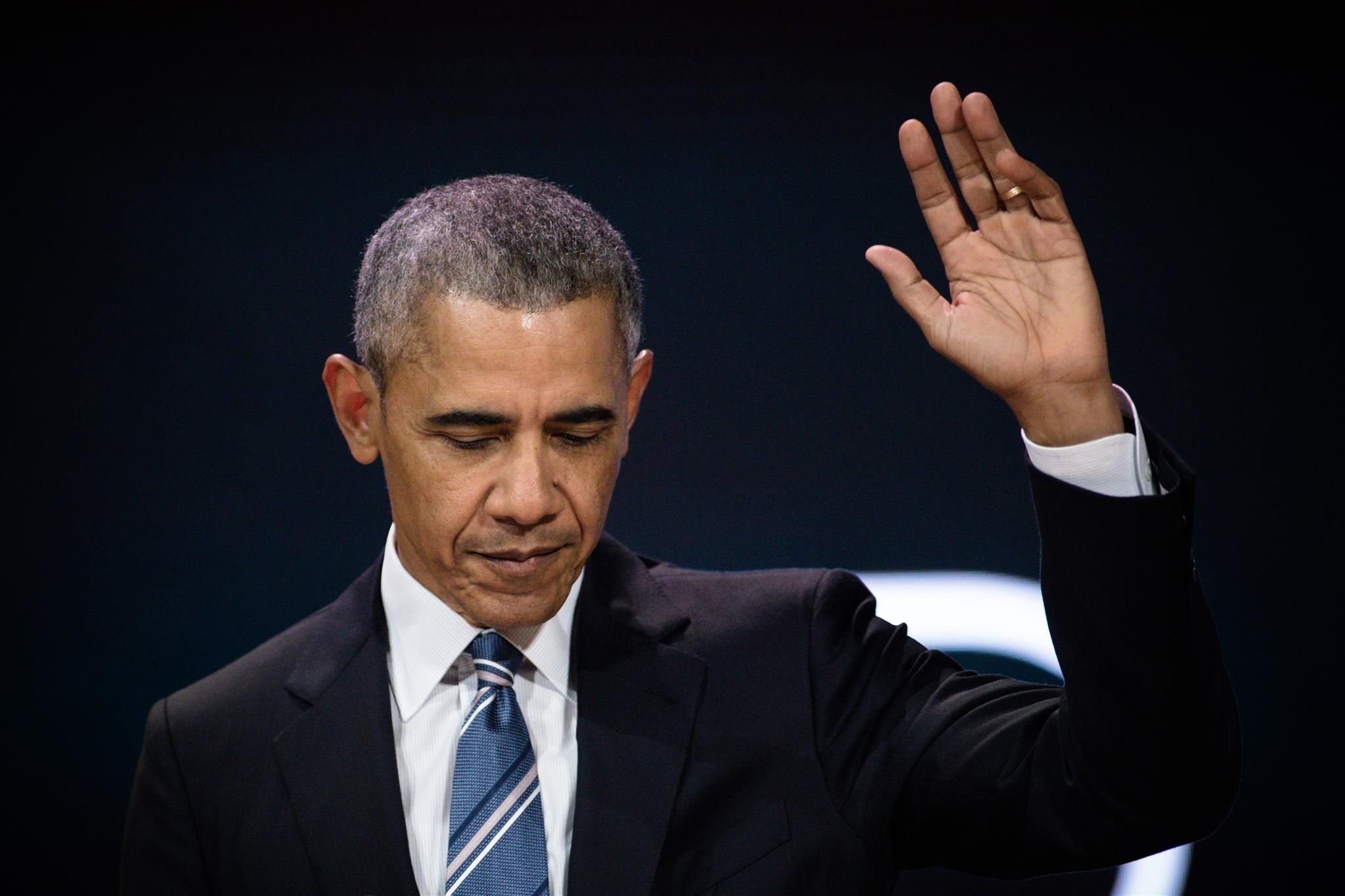 Introductory session by President Barack Obama during the Napoleons 2018 at Maison de la Radio on December 2, 2017. | Photo: Getty Images
They revealed their plans via a video clip posted to the former president's Instagram page. In the video, Michelle shared her experience with libraries from when she was four years old.
She stated that her library card acted as a key that opened her eyes to a world of knowledge and possibilities — this, among other reasons, is what prompted the Obamas to decide on opening a new library branch at Obama presidential center on the Southside. Barack said,
"When it opens, it will give families one more chance to explore their interests, learn and engage with their communities."
That said, Barack and his 56-year-old wife proceeded to read "The Word Collector" —a book written by Peter H. Reynolds and chosen by the Obamas due to its impressive illustration of the transformative power of love.
As the loved up couple read the story aloud, they sneaked subtle smiling glances at each other and laughed. At some point in the footage, Barack imitated a dinosaur impression as his wife spoke about a Tyrannosaurus Rex.
Barack is glad for it since the absence of sports has been taking its toll on him.
Finishing the story, Michelle comments on how "beautiful" it was, and afterward, she points a hand at her hubby and shares that "he's the word guy" while revealing that she thinks he and the main character in the book share some characteristics.
The mother of two joked that Barack also shared some facial features with Jerome, the book's main character. According to her, they have the same ears. Barack playfully disagrees, saying his ears are just a "little" bigger than Jerome's.
Michelle returned the statement with a retort of her exclaiming that her hubby's ears were more oversized. The video prompted a lot of positive comments from fans of the power couple who loved their work and wished them well on their most recent endeavor.
Barack and Michelle share two children, daughters, Malia, and Sasha. Due to the coronavirus pandemic, the family has been spending a lot of time together, and Barack is glad for it since the absence of sports has been taking its toll on him.
He revealed this during a call made recently to some of his former administration. Barack stated that having no sports to watch while the pandemic raged on was driving him nuts. The Obamas are currently staying at their home in Washington, DC, and like everybody else can't wait to go out once again.
Please fill in your e-mail so we can share with you our top stories!