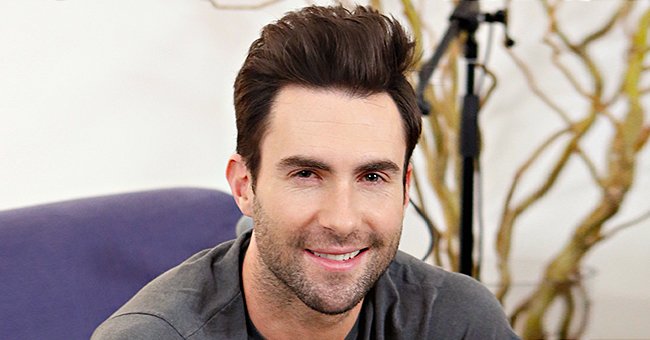 Getty Images
Adam Levine Joins Jimmy Kimmel to Give Frontline Nurse a Surprise Call

"Maroon 5" singer, Adam Levine, teamed up with television show host, Jimmy Kimmel, to surprise a nurse who continues to work amid the COVID-19 pandemic.
Healthcare workers have been at the forefront of the battle against the novel coronavirus pandemic, with many of them working long hours to ensure that they care for the sick, and keep others safe.
The efforts of these healthcare workers cannot be appreciated enough. However, in a recent episode of "Jimmy Kimmel Live," the host paid some well-deserved accolades to a wellness nurse from Connecticut, Samantha Brown.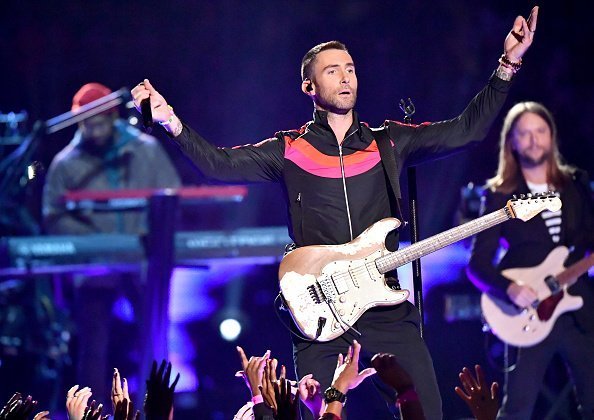 Adam Levine at Mercedes-Benz Stadium on February 3, 2019 in Atlanta, Georgia. | Photo: Getty Images
Adam Levine joined Jimmy Kimmel, along with some friends from Adobe, they presented the nurse with $10,000, with gift cards for food delivery to every nurse in her department.
Samantha works at an assisted living facility in Connecticut. She described her kind of work, and how she and other nurses were helping patients at the facility, consisting of older people to connect with their families. She said:
"We're a big family. What really keeps us going is we're a great team... We're in it together.
The nurse added that they all had each other's backs and loved their patients, whom she described as their families. One way that the nurses care for the residents at the facility is giving them a chance to communicate with their families.
They do this with iPads, which the nurse said was some kind of robot. The residents use iPads to Facetime, their families. Apart from that, they remained isolated.
The nurse was even happier when Kimmel revealed that she would be getting $10,000.
Samantha Brown recently featured in Adobe's #HonorHeroes Campaign after her sister made a stunning portrait of her in her uniform that soon became viral.
The mother of two described how the portrait came to be, saying that she wasn't expecting it to become so huge. She said:
"I sent her [her sister] a Snapchat one night...And a couple of days later, she posted this and it was really beautiful."
Before allowing Adam Levine to join the video chat with Samantha, Jimmy Kimmel confessed to her that he and his team had dug her up on social media so that they could find the perfect celebrity to join them on the show.
When the nurse saw the singer, she expressed joy and surprise and was even more elated when Kimmel revealed that she would be getting $10,000 to buy anything she wanted.
A month ago, Adam Levine made another appearance from home on another show, "The Howard Stern Show," where he belted out an excellent vocal performance of the song, "In Your Eyes," by Peter Gabriel.
The "Maroon 5" frontman described the song as one of the greatest songs ever written, alongside the song, "God Only Knows," by Beach Boys.
Please fill in your e-mail so we can share with you our top stories!