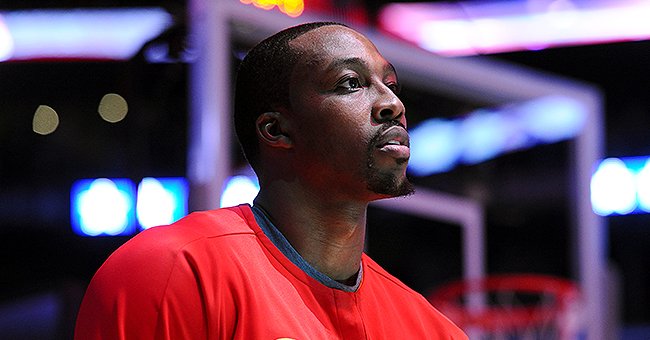 Getty Images
Lakers' Dwight Howard Devastated after His Son David's Mom Melissa Rios Died

Basketball star Dwight Howard, who plays for the Lakers, recently opened up about the loss of his son, David's mother, Melissa Rios, and how he is coping with the loss.
Lakers' center player, Dwight Howard, recently lost his son's mother, Melissa Rios, who suffered a seizure attack due to epilepsy. Speaking of the loss in a chat with ESPN, Dwight said:
"...it's extremely difficult for me to try to understand how to talk to my son... just about the whole situation."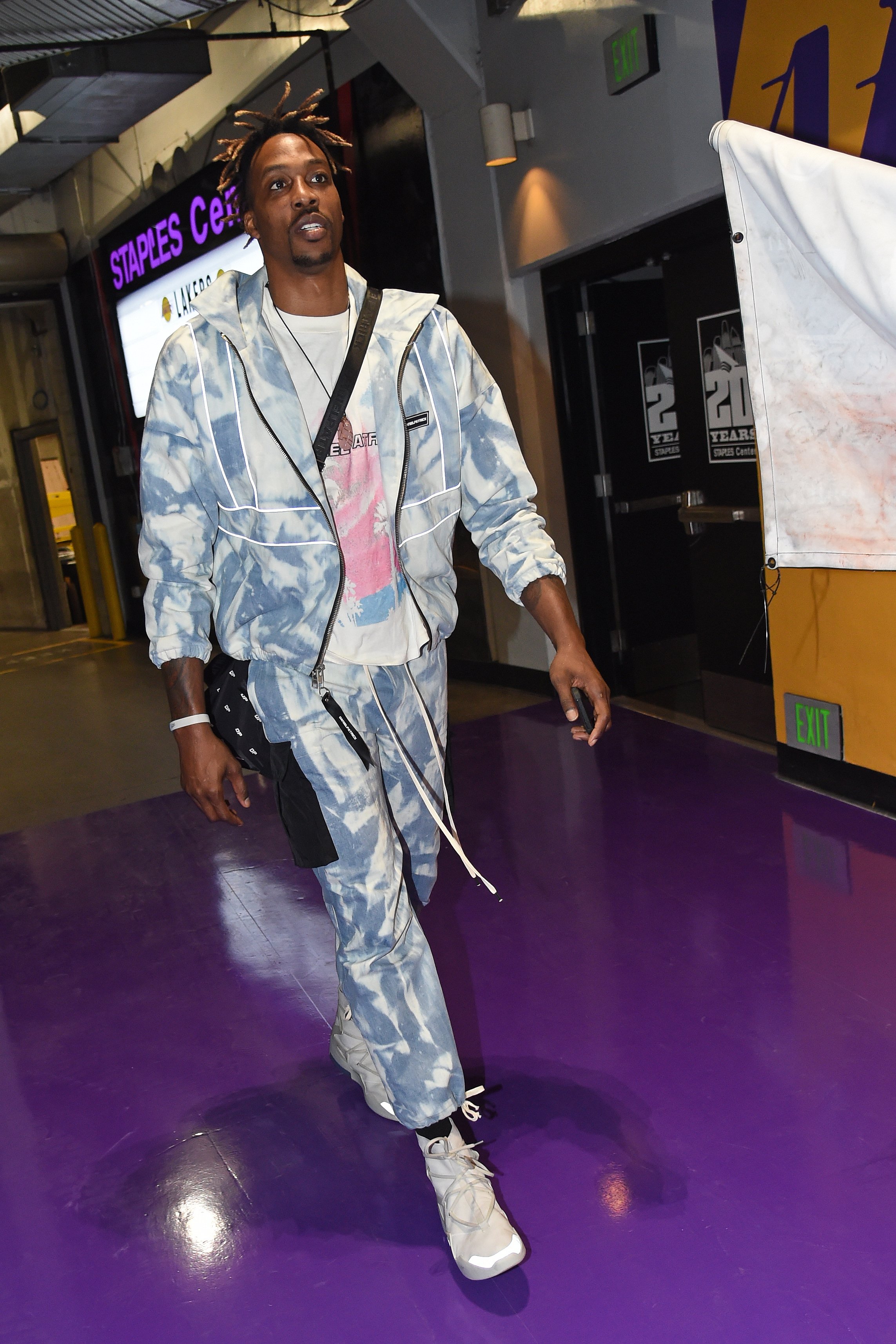 Dwight Howard of the Los Angeles Lakers arrives for the game on February 21, 2020 | Photo: Getty Images
Dwight also expressed that this was something new to him, and he was trying to make sense of the whole situation. He also mentioned that Melissa's death had taught him some valuable lessons. He added:
… I also try to think about how to cope with losing somebody like that."
Dwight revealed that he and Melissa had made plans for her to visit his home two weeks before he got the news that she had died. At the time, their son David was with him.
Although the family could not hold a traditional burial, Dwight and David were able to join others to say their farewell to Melissa. Due to the COVID-19 restrictions, they held an outdoor burial and funeral home viewing.
Dwight has been staying fit by exercising and being disciplined with his routines.
Dwight expressed that despite the restrictions, there was no way he was not going to be there for his son and Melissa's family as she deserved all the love and respect.
While it has been hard dealing with Melissa's death, Dwight admitted that it had taught him some lessons he was beginning to take for granted in life. He admitted that:
"I think we also take for granted the little things and just spending time with people and stuff like that..."
He also revealed that the whole situation had taught him to be more grateful in life. To be thankful for life, friends, family, and opportunities, one would otherwise take for granted.
Since the lockdown started, all sporting activities have been placed on hold, and while Dwight is eager to get back to the courts, he also wants to spend time with his son, David, who needs him.
Although the Lakers are looking to open their practice facility while maintaining social distance rules, Dwight is content to stay at home and keep up his fitness routine that would help ease him into practice.
While spending the lockdown period with his five children on his 23-acre home, Dwight has been staying fit by exercising and being disciplined with his routines involving 100 sit-ups, 100 squats, 100 push-ups, and running.
In all, while he is trying to make the most of the days, Dwight is grateful for the gift of life and the opportunity to see a new day.
Please fill in your e-mail so we can share with you our top stories!