Roseanne Barr Pays Tribute to Fred Willard Following His Death
As the sad news of Fred Willard's passing became known, his former co-star Roseanne Barr called the comic actor "great" in a tribute she shared on social media. 
Fred became well-known for his role as one half of a same-sex couple back during the original run of the comedy series "Roseanne."
Fred also frequently appeared in Christopher Guest films, but news that he had passed last Friday at the age of 86 soon had actress Roseanne Barr reach out.
According to reports, Fred Willard died "very peacefully" of natural causes, which his daughter Hope Willard later confirmed on social media while adding that he "kept moving, working and making us happy until the very end."
Recalling Fred Willard's legacy in commercials https://t.co/2Rucx8nezI pic.twitter.com/OQyVJgwIo7

— Ad Age (@adage) May 18, 2020
Fred started acting in the 1960s, almost three decades before he landed the role as Scott on the comedy "Roseanne" during the late 1980s, and Roseanne Barr sent him a short but warm tribute on social media as she wrote:
"RIP Fred Willard! A great comic and a great person #FredWillard."
Before landing the role on "Roseanne," Fred gained his acting fame while starring on the talk-show spoof "Fernwood Tonight" during the late 1970s. 
How are we supposed to get along without the great @Fred_Willard ? I'm proud to have called him my friend. So Proud to to have shared the stage with him and a failed pilot called "fresh meat" in 2000 #RIPFredWillard we love you forever! ❤️ #fredwillard @ChrisHaston1 pic.twitter.com/7QmqsHw8H1

— Kate Flannery (@KateFlannery) May 17, 2020
Coincidentally, Fred played alongside Martin Mull in "Roseanne," as his fiancé and later husband, but Fred also starred as Martin's clueless sidekick in "Fernwood Tonight," named Jerry Hubbard. 
Fatherly roles in sitcoms like "Everybody Loves Raymond" and "Modern Family" found themselves filled by Fred Willard as Frank MacDougall and Frank Dunphy, respectively. 
I am sad to say goodbye to Fred Willard, who was still the funniest of men at age 86. Here's what turned out to be our last moment on-air together… pic.twitter.com/inDZVtls6v

— Jimmy Kimmel (@jimmykimmel) May 16, 2020
Late-night host Jimmy Kimmel called Fred "the funniest of men" when he paid tribute to the late actor on social media. Symbolic of saying a last farewell to Fred, Jimmy posted a video clip of their last ever moment together on the air:
Leaving behind a daughter and a son-in-law, who also became parents to a son, Fred's wife of over four decades, Mary died two years ago.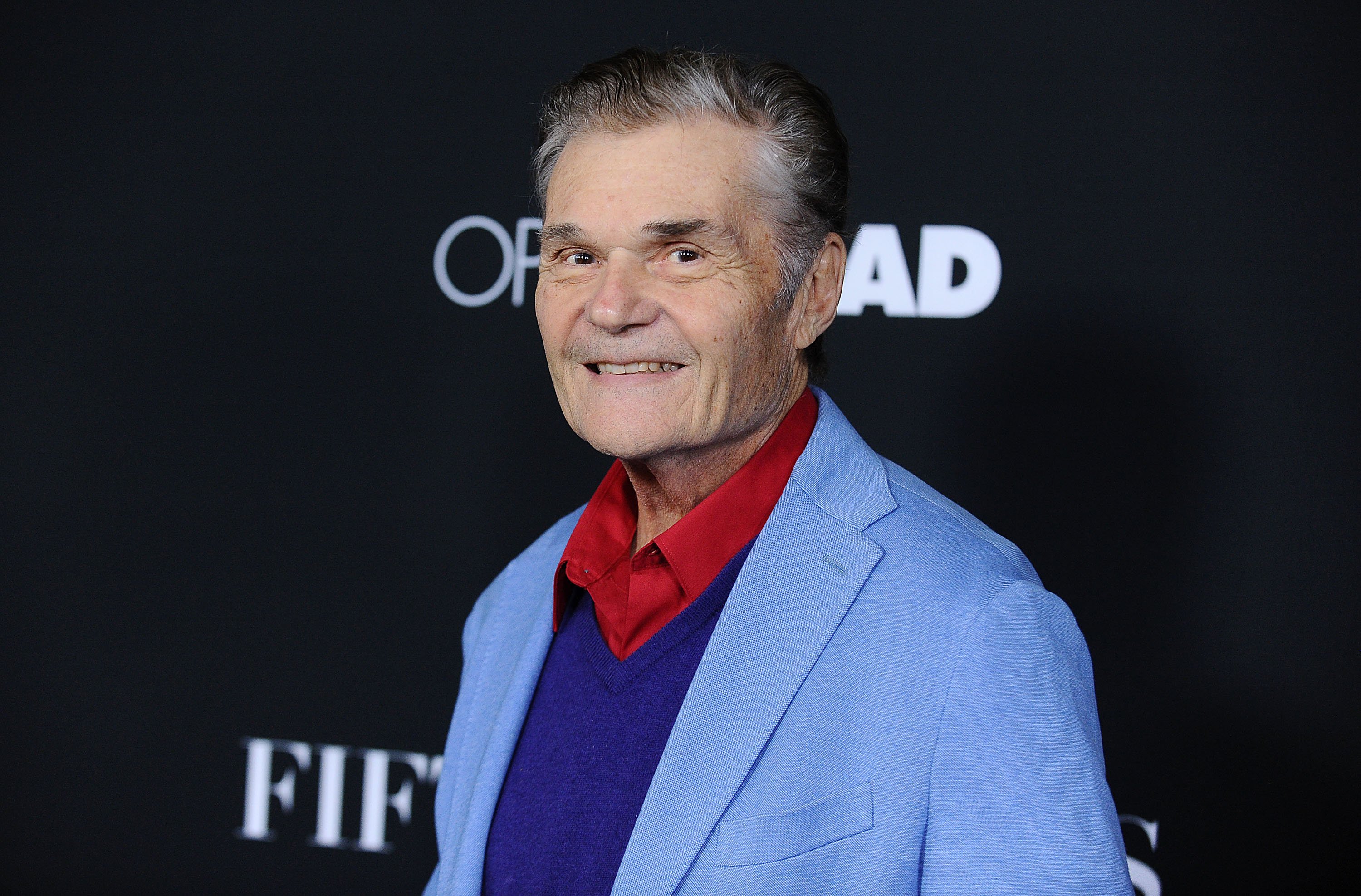 Roseanne Barr is no stranger to the role of parenthood as the mother to five children herself, and to ring in this year, the comedian couldn't help but proudly show off how much her two eldest sons have grown.
Matters got festive as Roseanne rang in the new year with two of her children by her side, and she showed off the happy evening with adorable pictures taken of the family during the evening.