'Scarface' Actor Geno Silva Died at Age 72 – Glimpse into His Life and Career
Geno Silva, who is remembered for his starring role as "The Skull" on "Scarface," died on May 9, at the age of 72, bringing an end to a life of great achievements. 
Following Geno Silva's passing, some celebrities have paid glowing tributes to him via posts on social media. Actor John Ortiz led the tributes with a post on his Facebook page, where he wrote: 
"Heartbroken at the passing of Geno Silva. My love and prayers go out to his amazing wife, Pam, their wonderful daughter Lucia... "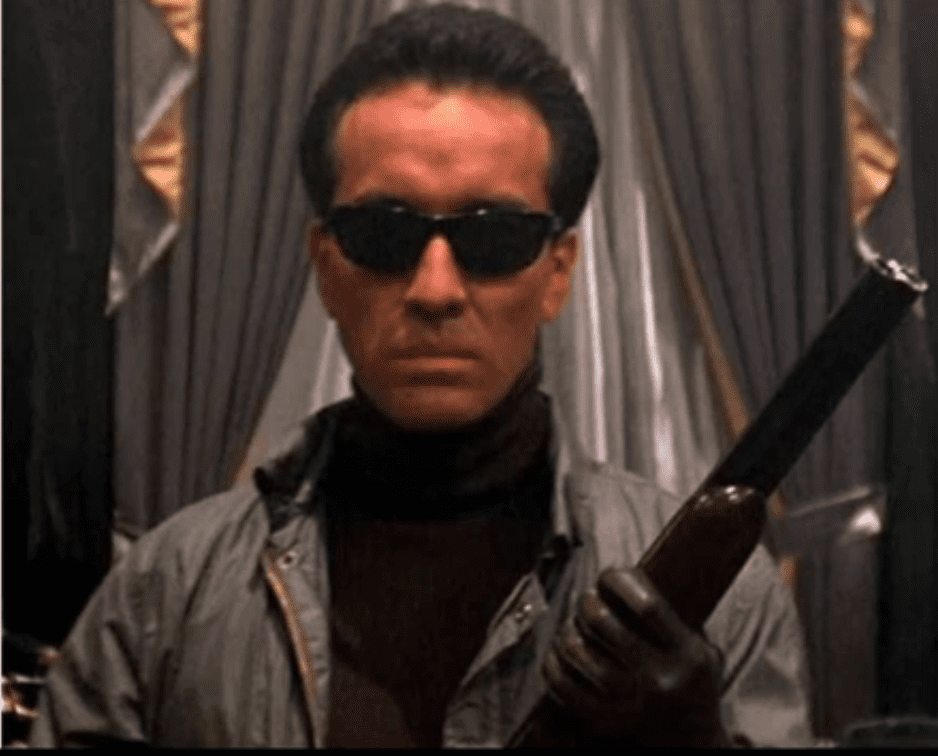 Ortiz went on to describe Silva as a father figure, an artistic warrior brother, a confidante, and a lover of life. He also said that the late actor was generous, passionate, bold, strong, intelligent, with a regally imposing physique.
He added: 
"He was proud of his roots and even prouder of his friends and family. I knew him for 26 years, and since day one, it felt ancestral." 
Ortiz narrated some of the experiences he had with Silva and ended his long tribute by saying that he was grateful for the time he had with the late actor, whose spirit would continue to live on in the many people lucky enough to have met him. 
Scarface star Geno Silva who played silent assassin The Skull dies aged 72https://t.co/PUtedw8VbA pic.twitter.com/CTevmHYV4q

— Daily Express (@Daily_Express) May 18, 2020
Geno Silva's family announced that he died in his Los Angeles home following complications from frontotemporal degeneration, which is a form of dementia. 
Fuino described Silva as the greatest friend and an incredible actor.
One of the greatest-ever scenes in movie history came with the climax of "Scarface," where Silva's character, an assassin named "The Skull," killed the film's protagonist, "Tony Montana," played by Al Pacino.
Apart from "Scarface," he also appeared in other movies like "Amistad," "The Lost World," "Jurassic Park," "Mullholland Drive," and "A Man Apart." 
Silva also had some television roles following his appearance in television series such as "Hill Street Blues," "Days of Our Lives," "Key West," "Alias," "Walker Texas Rangers," and "Star Trek: Enterprise." 
The late actor was born on January 20, 1948, in Albuquerque, New Mexico. Silva was also experienced in playing stage dramas and appeared in "The Merchant of Venice," a stage drama produced by Peter Sellars, in 1994. 
He appeared on the stage along with John Ortiz and Philip Seymour Hoffman. The stage series went on to play in Chicago, London, Paris, and Hamburg. Five years after, he also shared the stage with Ortiz off-Broadway, in the film titled "Sueno." 
'Scarface' Actor Geno Silva Dead at 72 https://t.co/PVG4EDPS0D

— TMZ (@TMZ) May 18, 2020
Musical artist Laura Fuino paid respects to Silva via a Facebook post, where she expressed her shock at his demise. She further said that she met him when they worked together on "Scarface," and that she saw him on his birthday in January. 
Fuino described Silva as the greatest friend and an incredible actor and shared her condolences with the late actor's wife and family.