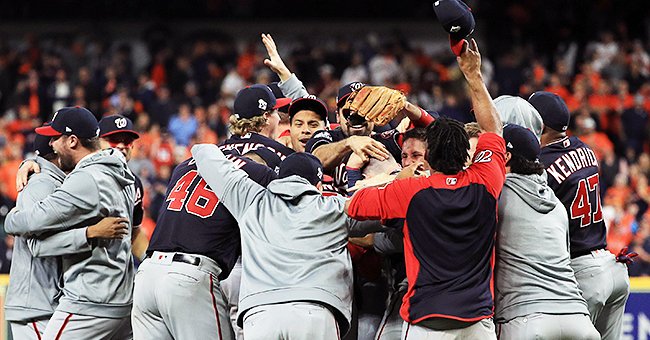 Getty Images
Washington Nationals Will Hold Virtual Ring Ceremony to Celebrate 2019 World Series on Sunday
World Series champions the Washington Nationals have made plans to cap off their celebrations. It would seem that not even the quarantine can steal their thunder.
Earlier today, the baseball team announced in a tweet that they would be conducting their ring celebration ceremony on May 24. However, instead of gathering everyone at their home stadium, they will be streaming it live.
The decision will make this event a first in Major League Baseball history. To help, the Nationals have enlisted cooperation from the league and other streaming partners.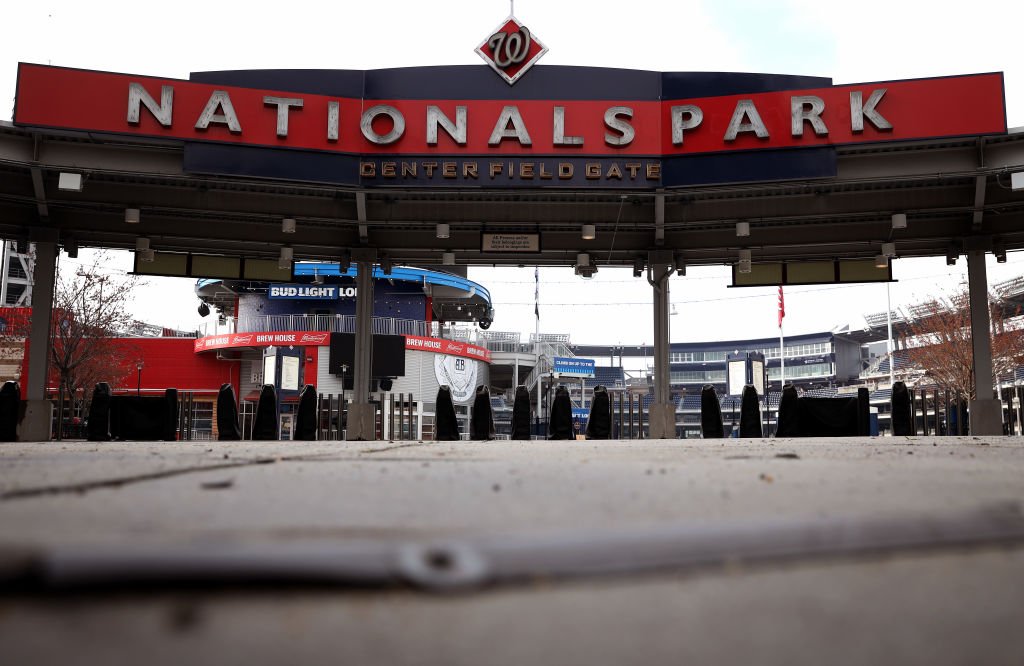 Home to World Series Champion Washington Nationals, Nationals Park empty and scheduled to reopen March 26, 2020 in Washington, DC. | Photo: Getty Images
The Nationals clinched the World Series last October, after a victory against the Houston Astros that gave them their first-ever cup. The victory was even more special, as the team had never even gotten to the World Series before. Speaking on the decision to host the event, principal team owner Mark Lerner reportedly said:
"This virtual ring ceremony allows us to gather together remotely to share a moment of joy in these uncertain times. We'll be bringing fans up close and personal with the team..."
The announced date is also a special one. Reports confirmed that the Nationals began a long winning streak precisely a year ago from May 24. On that evening last year, they edged the Miami Marlins in a 12-10 match. What followed was a spectacular season, where they climbed out of a slump and finished with a 93-69 record.
Despite the turn of events, the team is excited about the chance to celebrate with fans.
Ring celebrations are usually the perfect way to cap off a victorious sports league run. The Toronto Raptors similarly celebrated their NBA championship win last year.
The Nationals had been anticipating their ring ceremony for a while. Despite the turn of events, the team is excited about the chance to celebrate with fans. Speaking with news sources, team infielder Ryan Zimmerman said:
"Individual accomplishments are great. … At the end of the day, anyone will tell you that they'd trade all that to win a World Series. … I can't wait to see [the ring]. I can't wait to show it off."
Fans will be able to watch the event from 7 PM via Facebook and YouTube. The team will also stream the event on their official website and the MLB Network.
According to reports, the hour will feature appearances from team and organization members. Team owners and other notable people from Washington, Virginia, and Maryland will also make appearances.
The ceremony should also provide some content for sports channels. With no sports activities going on, sports news channels have had to air old content to engage fans. Something new will definitely excite everyone — fans, and the Nationals themselves.
Please fill in your e-mail so we can share with you our top stories!