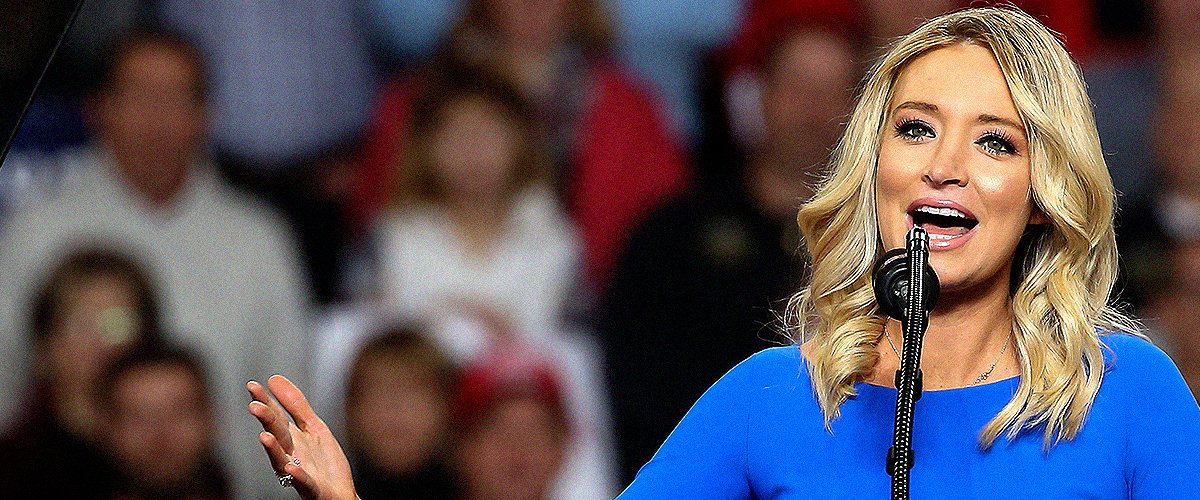 Getty Images
Kayleigh McEnany Is Trump's New Press Secretary — Meet Her Husband Who Is an MLB Pitcher

Former spokeswoman of President Donald Trump's 2020 campaign, Kayleigh McEnany, has become the new White House Press Secretary. McEnany, who is married to former Mets pitcher Sean Gilmartin takes over the reins of office from Stephanie Grisham.
Kayleigh McEnany is an outspoken member of President Trump's cabinet who gained widespread recognition during the 2016 election when she frequently made appearances as a Trump surrogate on cable news networks.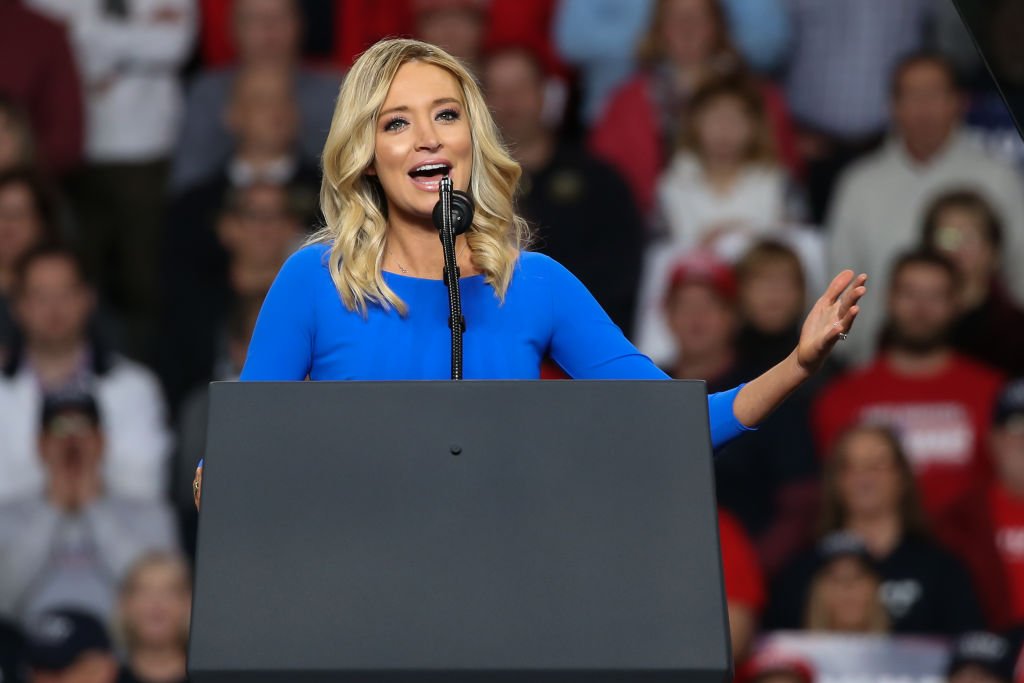 Kayleigh McEnany, national press secretary for the Donald Trump 2020 presidential campaign, speaks at a "Keep America Great" campaign rally on January 9, 2020 | Photo: Getty Images
She became Trump's fourth press secretary in four years. Her predecessors include Sean Spicer, Sarah Huckabee Sanders, and, most recently, Stephanie Grisham.
Former White House press secretary Stephanie Grisham was announced in June 2019 but she left the office not long after her appointment. In her ten months in office, Grisham also never held a press briefing.
Grisham came to the office with a more subdued reputation than the vastly popular Sarah Huckabee Sanders. Still, she had a solid track record of being a loyal Trump staffer long before she became a senior member of staff in the White House.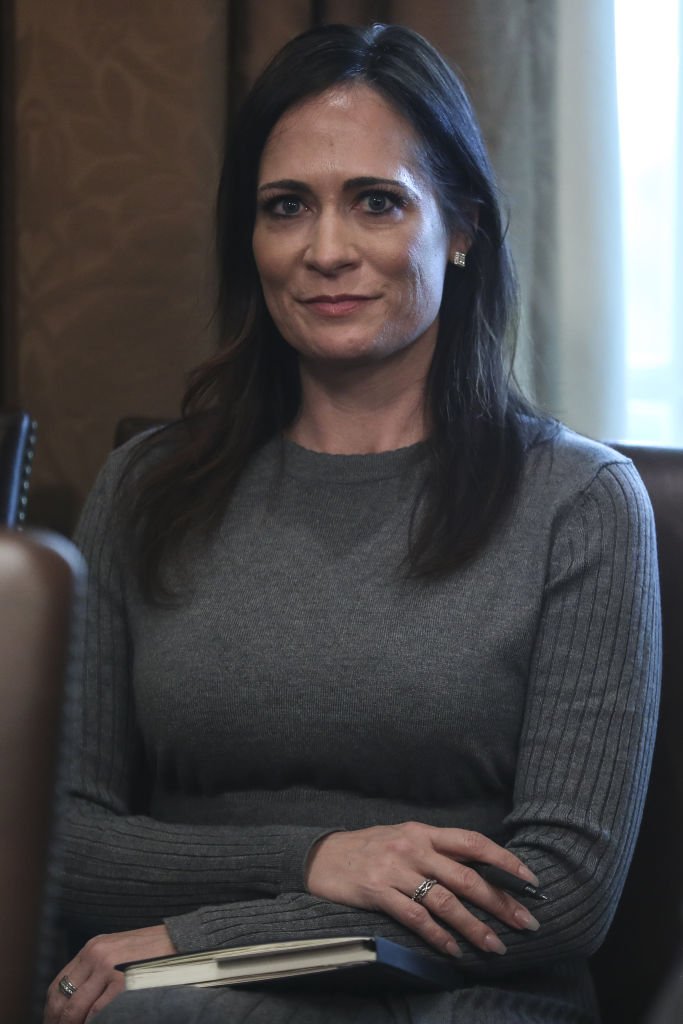 Stephanie Grisham, White House Press Secretary, listens during a Cabinet Meeting with U.S. Donald Trump, not pictured, at the White House in Washington, D.C., U.S., on Tuesday, Nov. 19, 2019 | Photo: Getty Images
She worked closely with Donald Trump during the 2016 presidential campaign that eventually brought him into office.
Stephanie Grisham made history as the fourth woman ever to serve as press secretary and will now be returning to the East Wing to resume as first lady Melania Trump's chief of staff.
WHO IS NEW PRESS SECRETARY KAYLEIGH MCENANY?
Kayleigh McEnany was born in 1988 and was raised in Florida. She attended the Academy of Holy Names, which is a private catholic school for girls.
She later went on to bag a Bachelor's of Science in International Politics from Georgetown University's School of Foreign Service. She continued her education in the UK, where she spent a year studying at the prestigious Oxford University.
After graduating from Georgetown in 2010, McEnany secured a job as a producer on former Arkansas governor, Mike Huckabee's TV show.
From there, she slowly worked her way up the network ladder, making several appearances as a conservative analyst on more popular TV shows during the years that followed.
2016 was a pivotal year in the life of Kayleigh McEnany. On February 16, she announced her support for Trump in the build-up to the election.
Trump clinched the Republican party's ticket later that May, after his last opposition Sen. Ted Cruz dropped out of the Republican Primary. Still, in 2016, McEnany became a Harvard Law graduate and got engaged to St. Louis Cardinals pitcher, Sean Gilmartin.
KAYLEIGH MCENANY'S HUSBAND
McEnany and Sean Gilmartin met in 2015, this was around the time when Sean joined the Mets. In 2017, McEnany got married to Sean Gilmartin. The happy couple took to their social media to share the great news of their wedding to their fans and followers.
Kayleigh McEnany's husband Sean Gilmartin is a baseball pitcher who is currently signed to the Tampa Bay Rays. Gilmartin signed his existing deal with the minor league team before the start of the season on February 8, 2020.
The loved-up couple who celebrated their second wedding anniversary in November 2019 welcomed their first child together, Blake Avery Gilmartin, on November 25, 2019.
Sean, 29, is, however, yet to play with the club due to the Coronavirus pandemic plaguing the whole world. The baseball pitcher made his MLB debut at his former club, the New York Mets in 2015 at a game against the Braves.
After having quite a successful career with the Mets in 2015, things started to dwindle for the baseballer, and he finally hit a rough patch in 2016 and 2017, playing only in the minors.
Sean Gilmartin was born in Moorpark, California, on May 8, 1990, to parents, Dr. Paul J. Gilmartin and Joanna. Sean took after his father, who also played baseball in his youth.
Sean schooled at Crespi Carmelite High in California and decided to further his education by going to college instead of joining the San Diego Padres to play baseball. In 2009, he was enrolled at Florida State University on a baseball scholarship.
Judging by one of John's recent Twitter post, he seems to be one who enjoys spending time in the woods and also hunting.
The father of one shared an image of himself suited up in a fitting hunting ensemble. In one of the photos which were taken in the woods, Sean could be seen sitting in front of what looks like a bird. The proud hunter who wished his fans well and encouraged them to stay safe during this period captioned the post,
"Wish we were able to play. But I'm taking advantage of #SocialDistancing by getting in the woods. Nothing better than meat in the freezer and food on the table."
Please fill in your e-mail so we can share with you our top stories!