Tamela Mann's Granddaughter Jayda Rocks Cute Braids While Holding Fish in a Cute Photo
Celebrity couple Tamela and David Mann's son David Mann Jr. recently shared a cute picture of his daughter. The little angel looked gorgeous as she showed off her lovely braids in a blue outfit. 
Tamela and David Mann are one of Hollywood's longest-running couples, and they are not only proud parents, but they also have a beautiful granddaughter from their son David Mann Jr. 
David Mann Jr. recently took to his Instagram page to share a picture of his beautiful daughter having a great time outdoors.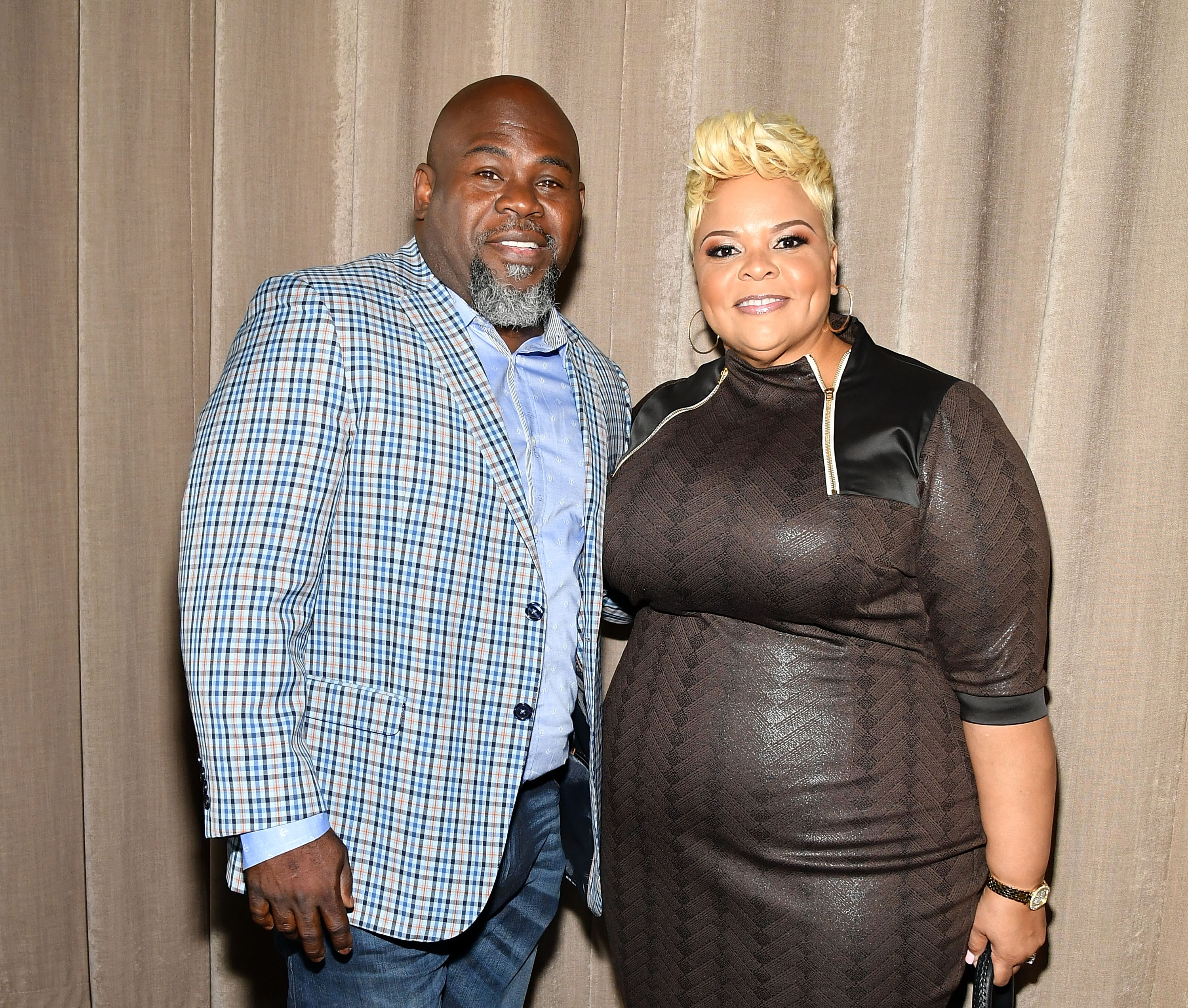 The father and daughter did not let the ongoing COVID-19 lockdown across several states in the United States stop them from enjoying a sunny day.
In the picture, David Mann Jr.'s daughter spots beautiful braids and wears a blue shirt with matching blue pants. The little angel poses for the photo holding up a fish. Sharing the picture, the proud father wrote:
"My baby out here getting buckets with the fish."
David Mann Jr is a talented DJ and is one of the main casts of "The Manns," a reality TV series that follows the lives of David and his wife Tamela Mann and their interactions with their children and extended family.
In 2018, the Mann family embarked on a 20 city "Us Against the World Mann Family Tour," which featured comedy and music and gave fans a rare glimpse into what goes on in the Mann clan.
the couple has grown so close they literally finish each other's sentences.
The tour featured comedian David Mann and his wife, Tamela Mann, their daughter, Tia Mann, and their DJ son, David Mann Jr. 
David and Tamela Mann celebrated their 32nd wedding anniversary in 2019, and they remain one of the most admired couples in Hollywood. Speaking about what has kept them together for so long, Tamela said:
"I wanted to marry someone that enjoyed and did the same things that I've done. We've built it all together, and that's really been a great blessing for us."
Tamela and David enjoy working together, and over the years, the couple has grown so close they literally finish each other's sentences. In 2019, the gospel singer joined "Weight Watchers" as an ambassador and had since lost over 50 pounds. 
The mother of two revealed that she decided to embark on her weight loss journey alone but admitted that her husband has been very supportive.
Despite her husband having two children from a previous relationship, Tamela has been able to make it work, and together they have built a closely-knit blended family.