David and Tamela Mann's Youngest Daughter Tia Is a Singer and Makeup Entrepreneur — Meet Her
Tia Mann comes from a talented family of actors and musicians: her parents, David, and Tamela Mann are better known for their roles in Tyler Perry's "Meet the Browns." Tia is also a talented singer, but these days she's trying her hand at business with her own makeup brand. 
Tamela and David Mann are one of the most loved couples in the entertainment industry, especially because of their Christian values and exemplary way to lead their family.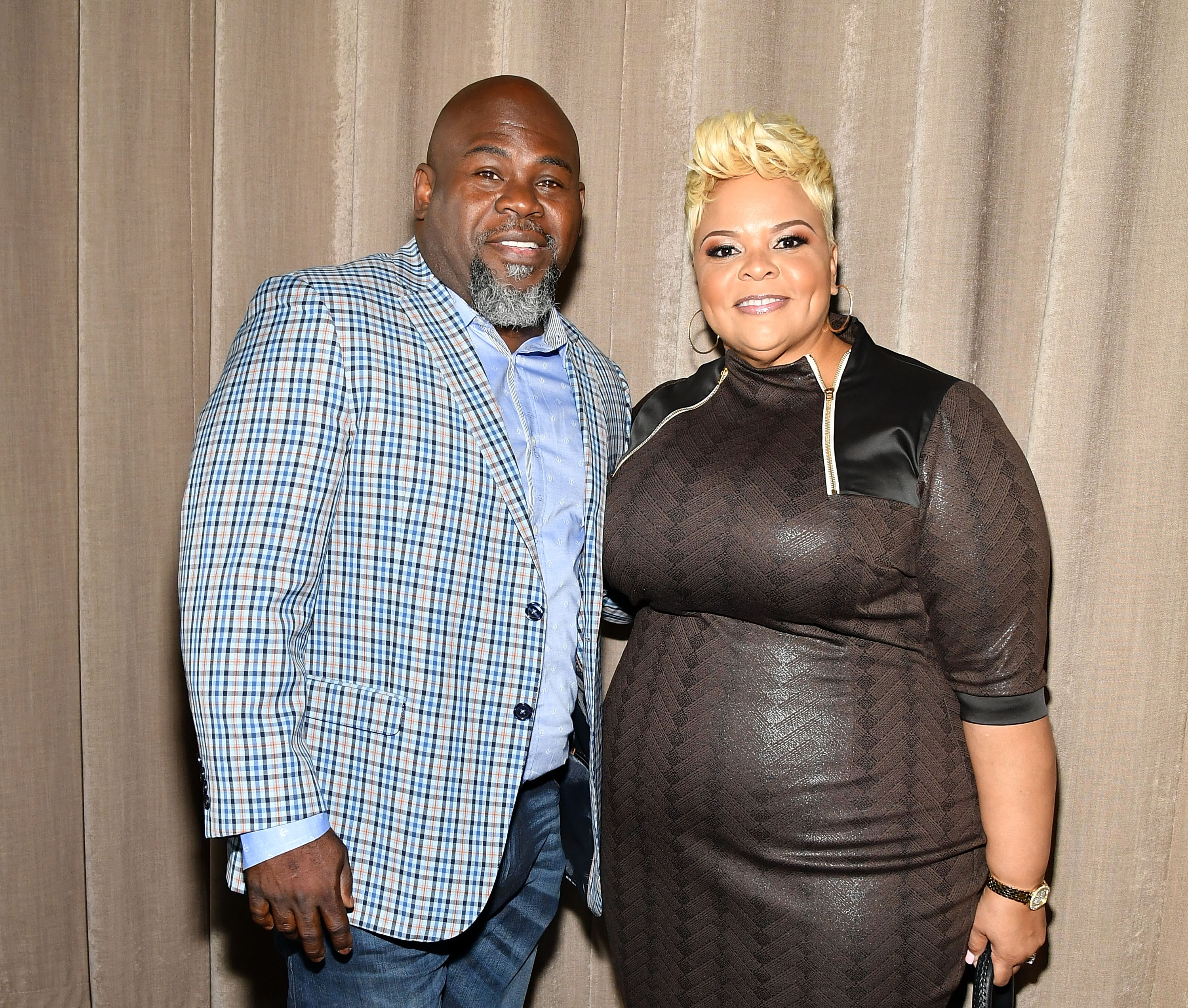 They have been together for 31 years and have raised five kids together after blending their families: David's daughters from a previous relationship, Porcia and Tiffany, their children together, David Jr and Tia, and Tamela's niece, Sonya.
Fans got the chance to meet the entire family, including David Jr.'s wife and all of the Mann grandchildren in the TV One reality TV show "The Manns," where Tia, the youngest of the bunch, made her screen debut.
THE SPOILED DAUGHTER
In her introduction to the audience, Tia's parents and siblings described her as the baby of the family, and as the most spoiled of them all. Still, everyone made sure to mention Tia's fun-loving personality, kindness, and her fearless attitude.
Her brother David also said that Tia is often the "hype-man" of everyone in the family, and Tamela and David said she is the perfect mix of them both.
The 29-year-old inherited her mother's singing talent and often offered vocal backgrounds for her parents, whether it is in the studio or concerts. She also worked as an assistant for her parents on the road.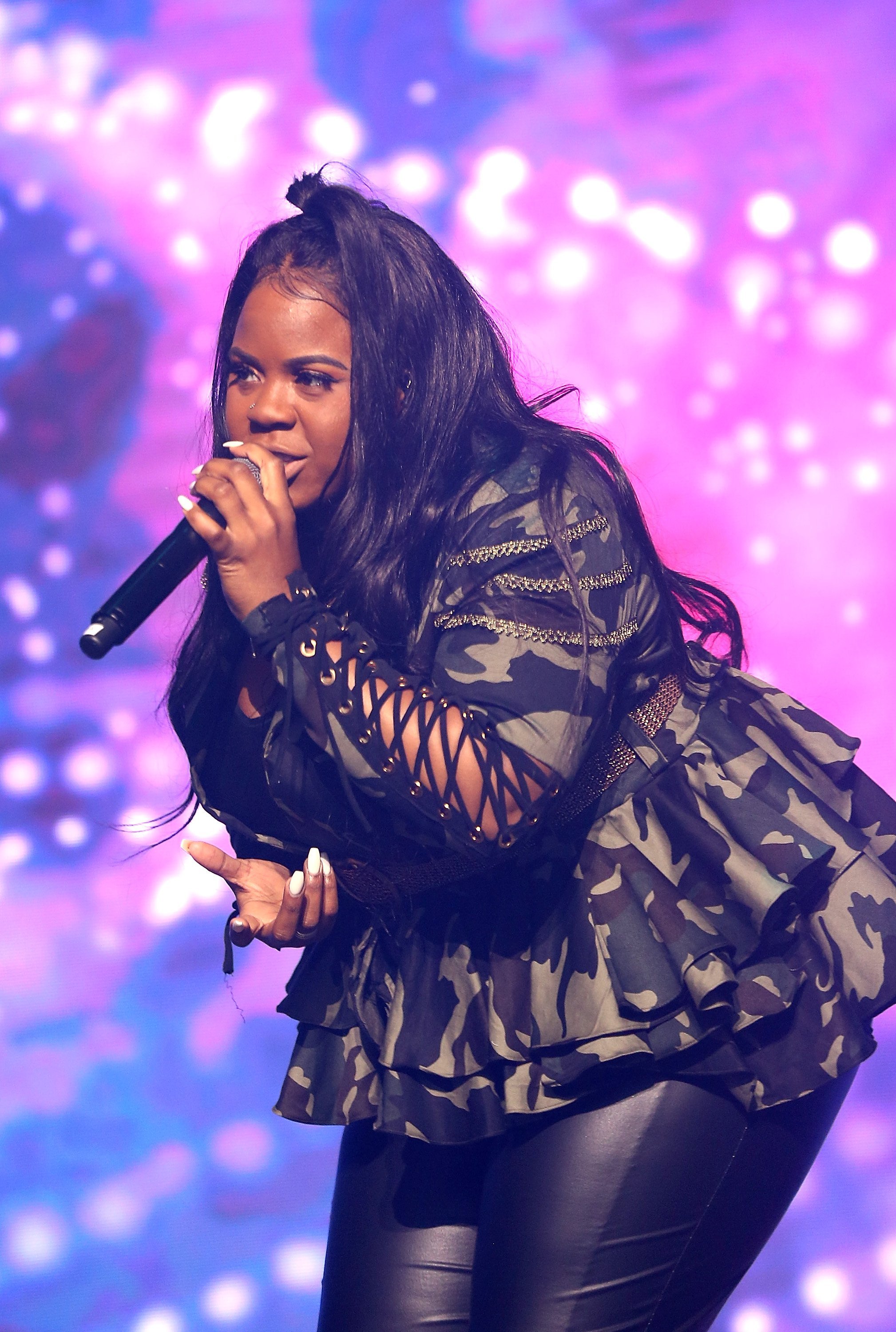 Tia is also described as a fashionista, with her parents mentioning in their website that she's always been attentive to her looks and has always stood out with her love for bright colors and bold makeup.
In 2017, Tia studied everything about marketing, branding, and launching a successful business, and she applied her knowledge in the creation of her makeup line, Tilly's Cosmetics.
She first introduced a line of liquid lipsticks and, through the past two years, has expanded the range to offer her clients a collection of eyeshadows, highlights, eyelashes, and more.
LIFE CHANGES
Tia underwent weight loss surgery in 2017 after deciding to embark on a healthier lifestyle journey. Her preparation process and the operation were seen on "The Manns," and she said at the time:
"I'm looking forward to being a much healthier person. I'm not saying that I'm not healthy now, but I'll be a little slimmer, a little healthier, and won't have to worry about the knees hurting so bad."
A few months after the surgery, Tia met her now-boyfriend of almost three years, Justin Pearson. He was working with David and Tamela on their upcoming tour, providing LED screens and lights.
When their first met, Justin thought Tia was an assistant, and he noticed right away that she was interested in him. However, it took them a few more months of getting to know each other while traveling and working together for a relationship to flourish.
Their first date, the couple recalled on a Q&A session on their YouTube channel, was at Cicis' Pizza. They chose the restaurant because Tia was on a strict diet at the time and she didn't want Justin to spend a lot on a fancy place so that she could eat a salad.
However, the turning point in their relationship happened on the weekend of the 2017 Stella Awards in Las Vegas. Tia got Justin tickets to the show, and after the event was over, he asked her to stay in town with him for two more days.
WHAT THE FUTURE HOLDS
In the same Q&A, Tia revealed that she's currently working on releasing music as a solo artist. However, she's still trying to figure out in what genre she'd like to do it.
Justin also revealed that there are wedding plans in the future but said revealing much more would take away the element of surprise for Tia, their families, and their fans.
As for kids, Justin said he has a teenage daughter and doesn't want more kids. Tia said she's a great aunt to her nieces and nephews, but doesn't rule the possibility of having two kids in the future.