Tamela & David Mann Are in Their Cora Simmons & Mr Brown Looks in New Video Amid the Actress' Weight Loss
Gospel Vocalist Tamela Mann looked radiant with her hubby, David Mann, in a new video shared on the internet. In the video, the artist looked gorgeous with her short hair.
Tamela Mann and her hubby recently shared some videos on Instagram, and the "Best Days" singer looked beautiful in a dark green top while she rocked a short hairstyle.
David Mann showed off his "Mr Brown" vibes in a black camo print hoodie while he rocked his signature white beard.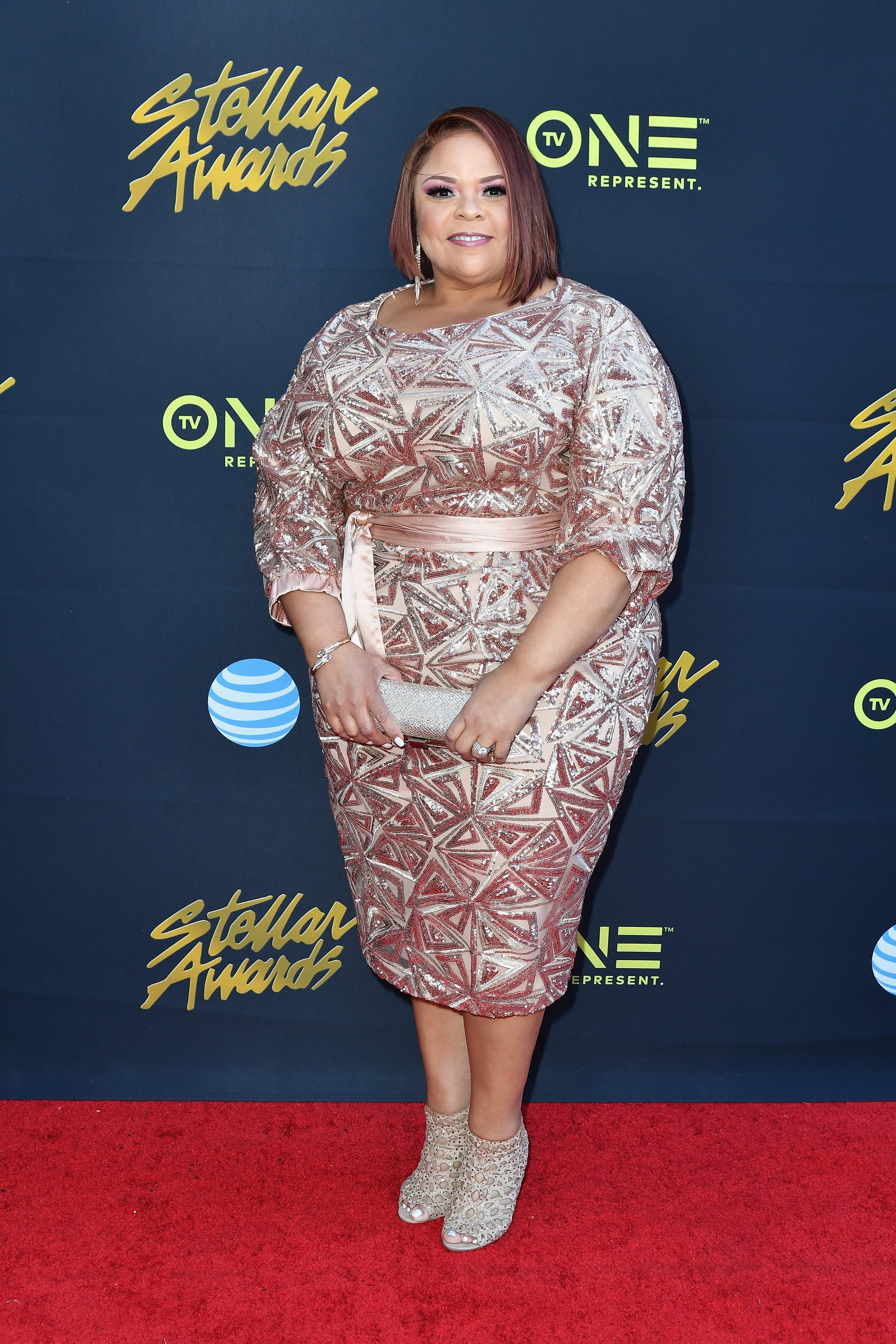 SOME NEWS FOR FANS 
The video comes amid news about her weight loss, but Tamela looked youthful as she flaunted her features while jovially mentioning her good looks. The couple had a message of love for fans as their caption read:
"We want to send two couples on a date!!!"
However, for couples to qualify and win, they'll have to like the post, share it with the ups and downs hashtag, and tag three friends. The competition serves as a promo for Tamela's new song, "Ups and Downs," which is due to be released anytime soon.
MANN'S WEIGHT LOSS JOURNEY 
Last year, Tamela embarked on a weight loss journey after she announced to fans that she became an ambassador for Weight Watchers. She laid out some goals, which included healthier eating habits and weight loss for herself and her family.
Tamela opened up in 2018 about how her spouse's baby mama drama almost ruined their matrimony.
The 53-year-old was not alone as she got support from her grown daughter, Tiffany, who joined her in the journey. This helped boost Tamela's confidence as she got motivated on her quest to become healthier.
THE BIG REVEAL
Months following her announcement, "The Master Plan," singer gave fans a surprise as she shared images of a significant change in her weight while letting them know that she already shed 40 pounds.
Fans cheered her in the comments, sharing words of encouragement for the star. Tamela certainly deserves the praises as she earlier had to undergo a knee replacement surgery a few months after starting her weight loss journey.
TRYING TIMES 
The gospel soloist is not just an award-winning star who has garnered a substantial achievement in her chosen field. She has also weathered trying times.
One of such was the time her marriage was in turbulence. Tamela opened up in 2018 about how her spouse's baby mama drama almost ruined their matrimony.
Through their 30 years-and-counting marriage, David was involved in multiple affairs that resulted in him having kids outside matrimony. Tamela was forgiving and she accepted the first child. Things turned south when Mann had another child.
At that point, the showbiz star was ready to leave her marriage but had a change of heart after her partner showed signs of repentance and became more committed to her.