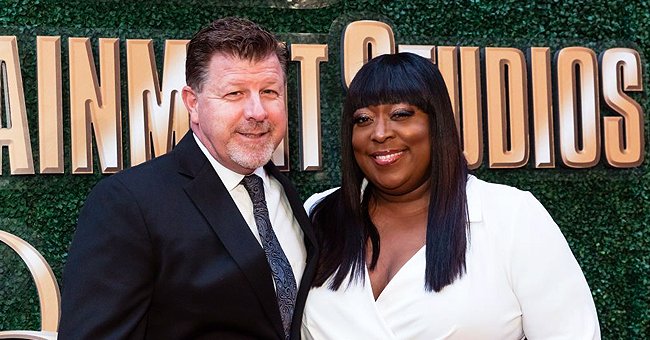 Getty Images
Comedian Loni Love and Her Boyfriend James Welsh Pose in a Sweet Pre-Quarantine Photo
Loni Love from "The Real" shared a throwback picture from a date with her boyfriend and admitted that she missed going out and getting dressed up for the occasion.
The quarantine blues have hit comedian, Loni Love as she shared a throwback photo from a few months ago on a date with her boyfriend James Welsh, she said:
"I miss going out with a fresh wig to make funny faces…What do you miss doing because of the lockdown?"
One fan responded, "I just miss being able to say I can't make it to an invitation out." Another fan also revealed what they missed doing and said, "wandering around Target buying unnecessary [items]."
Her co-host Tamera Mowry's husband, Adam Housley, teased, "I miss James. Thankful, I only see you on FaceTime." Loni's replied to Adam's comment and joked about him being outdated when it comes to using things like FaceTime.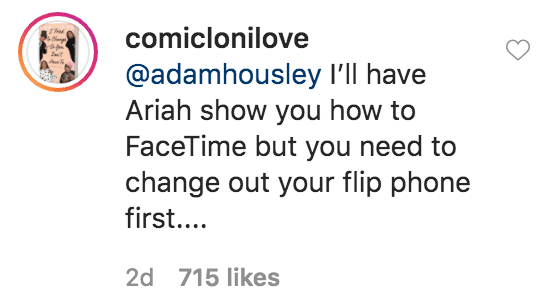 Loni love responded to comment from Adam Housley on a picture of her and her boyfriend James Welsh | Source: Instagram.com/comiclonilove
Loni has always shared a close friendship with
Tamera and Adam
. She revealed on "The Real" that she is often on hand to babysit the couple's children Aden and Ariah.
Since meeting James, the couple has become their double date partners. Recently, Loni shared a screenshot of her and James playing the game "Shoutrageous" with Adam, among other invited participants.
Loni and James are nearing the second anniversary of when they started dating. However, the couple doesn't just enjoy regular date nights.
In fact, they sometimes enjoy jet-setting around the world for romantic getaways. One New Year's Eve, they joined a group of friends in Paris, France and dined within view if the Eiffel Tower.
In an interview with Closer Weekly Loni praised James for being an amazing partner. When Loni was asked about the possibility of marriage and children, she explained that she has always been independent and admitted:
"I thought marriage is for women that want to have children and I don't want to have children. But, you never know!"
Since coming out publically with her relationship, Loni faced backlash because she and James are an interracial couple.
Amid the initial criticisms on social media in 2019, Loni took to Twitter to share her frustrations and defended her relationship. She argued that it wasn't fair that when men date outside of their race, it is never made an issue, and yet she was getting a lot of backlash about her relationship.
Please fill in your e-mail so we can share with you our top stories!