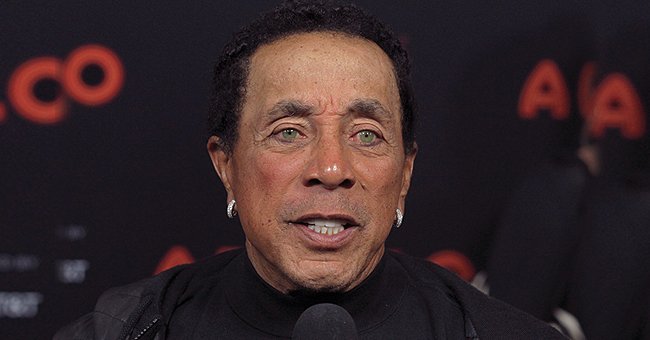 Getty Images
Smokey Robinson Once Revealed He Was Living in Hell as an Addict

The singer and prolific songwriter had a successful career and a long-lasting and seems-to-be-perfect marriage. The book he released to confess many untold secrets of his personal life of a thirty-year period, shocked everyone who read it at the time.
It was in 1989 when one of the most gifted and influential singer-songwriters in 20th-century popular music, Smokey Robinson, published an autobiography written with David Ritz, in which he confessed many never-told secrets of his personal life. Life-threatening drug addiction was among them.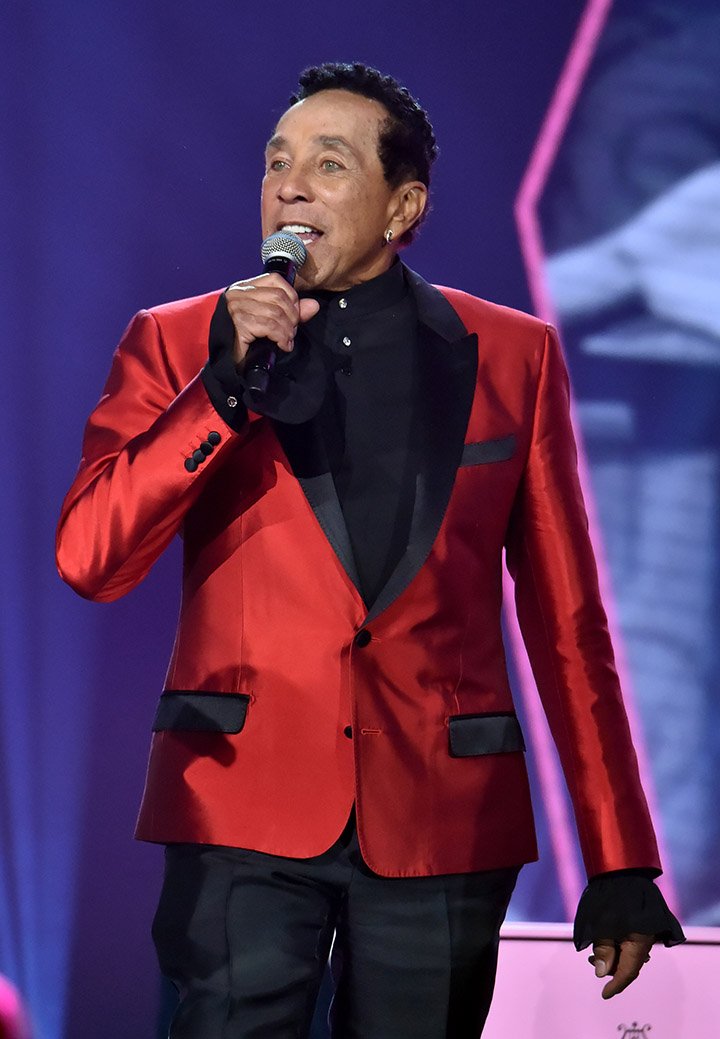 Smokey Robinson performs onstage during the 61st Annual GRAMMY Awards at Staples Center on February 10, 2019 in Los Angeles, California. I Image: Getty Images.
When "Smokey: Inside my life" was released, the singer, whose real name is William Robinson, said to the press that he needed to be candid on revealing his story. "I didn't want it to seem all beautiful like I was hiding something. I haven't lived a fairy tale", the singer confessed.
At the time, the story in the book was a surprise for everyone. After been known for many years as a role model in a business where their stars are not that clean, Smokey revealed shocking facts of his personal life that included adulterous relationships, a child fathered out of wedlock, and a drug addiction that nearly killed him.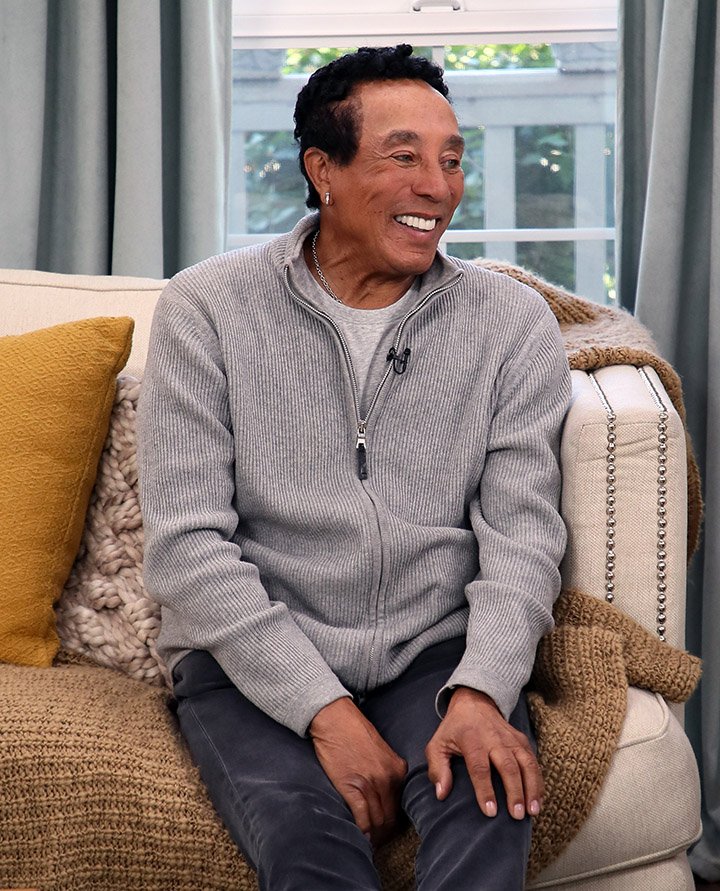 Smokey Robinson visits Hallmark's "Home & Family" at Universal Studios Hollywood on February 23, 2018 in Universal City, California. I Image: Getty Images.
THE SONG MAN
Born in 1940 in Detroit's North End, where he grew up near many of today's masters of soul, Smokey Robinson became a prolific songwriter and singer by leading "The Miracles", the American vocal group that helped define the famous Motown sound of the 1960s
Robinson was discovered by Berry Gordy, who became his manager, producer, and mentor. But most importantly, their relationship grew to blend Robinson's talents, assisted by The Miracles, and Gordy's visionary ideas for the creation of Motown Records, one of the most influential independent record companies in American.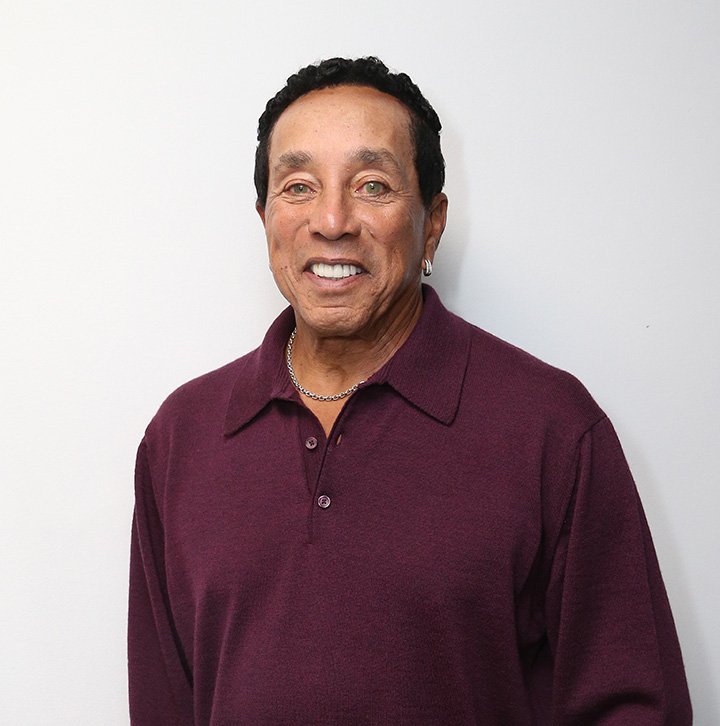 Smokey Robinson visits at SiriusXM Studio on October 19, 2016 in New York City. I Image: Getty Images.
Smokey has been credited with 4,000 songs and 37 Top 40 hits, which include "Tears of a Clown", "Tracks of My Tears" and "Love Machine." He also wrote songs for The Temptations, Mary Wells, and Marvin Gaye. Robinson was also vice president of Motown Records.
LIFE THREATENED
Smokey was married to former Miracles singer, Claudette Rogers, for 25 years. While he used to have love affairs with other women for a long time, his wife told him to split when he told her that he was to have a baby with another woman.
The breakup that he still fights, and his father's death, led him to consume crack on a daily basis. Although suffering hallucinations and feeling frightened by heart palpitations, the singer continued the habit for two years. Confessing on his book about having morbid visions of his own death, he wrote:
"I was living in hell. I'd look in the mirror, and I didn't know who the cat was looking back at me".
His friend, actor Leon Kennedy, worried about Smokey's situation, so he took him to Ablaze Ministry, a small church in East Los Angeles. There, Smokey revealed, a female preacher and healer talked to him, prayed for his soul, and went into a healing trance. Kennedy said of that moment that "something in him broke".
The famous songwriter confessed that when he left the church he was "feeling higher than at any moment in my life, higher than I'd ever been on coke". From that time, he never touched or desired any kind of drug ever again.
RECENT YEARS
Smokey still performs live and has become a public speaker on his own experience. He was inducted into the Rock and Roll Hall of Fame in 1987, was awarded the 2002 National Medal of Arts, received a Kennedy Center Honor in 2006, and won the Gershwin Prize in 2016. Other albums include Smokey & Friends (2014) and Christmas Everyday (2017).
Please fill in your e-mail so we can share with you our top stories!