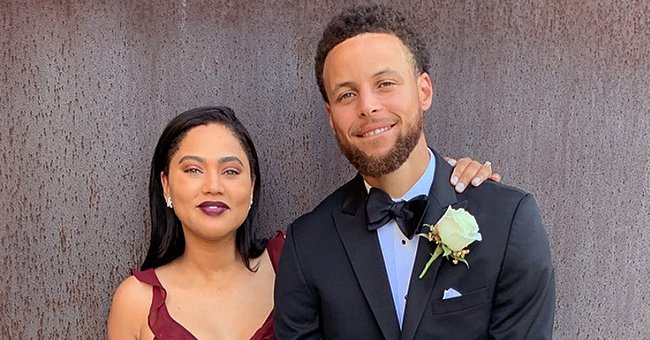 Instagram/ayeshacurry
Ayesha and Stephen Curry's Son Canon Sticks His Tongue out at Dad in a Sweet Photo
Ayesha Curry shared the most adorable image of her husband and their son, and fans were over the moon.
When Ayesha Curry posted a snapshot of her husband, Stephen Curry, and their one-year-old son, Canon, she didn't think fans would be fixated on the item around her man's neck.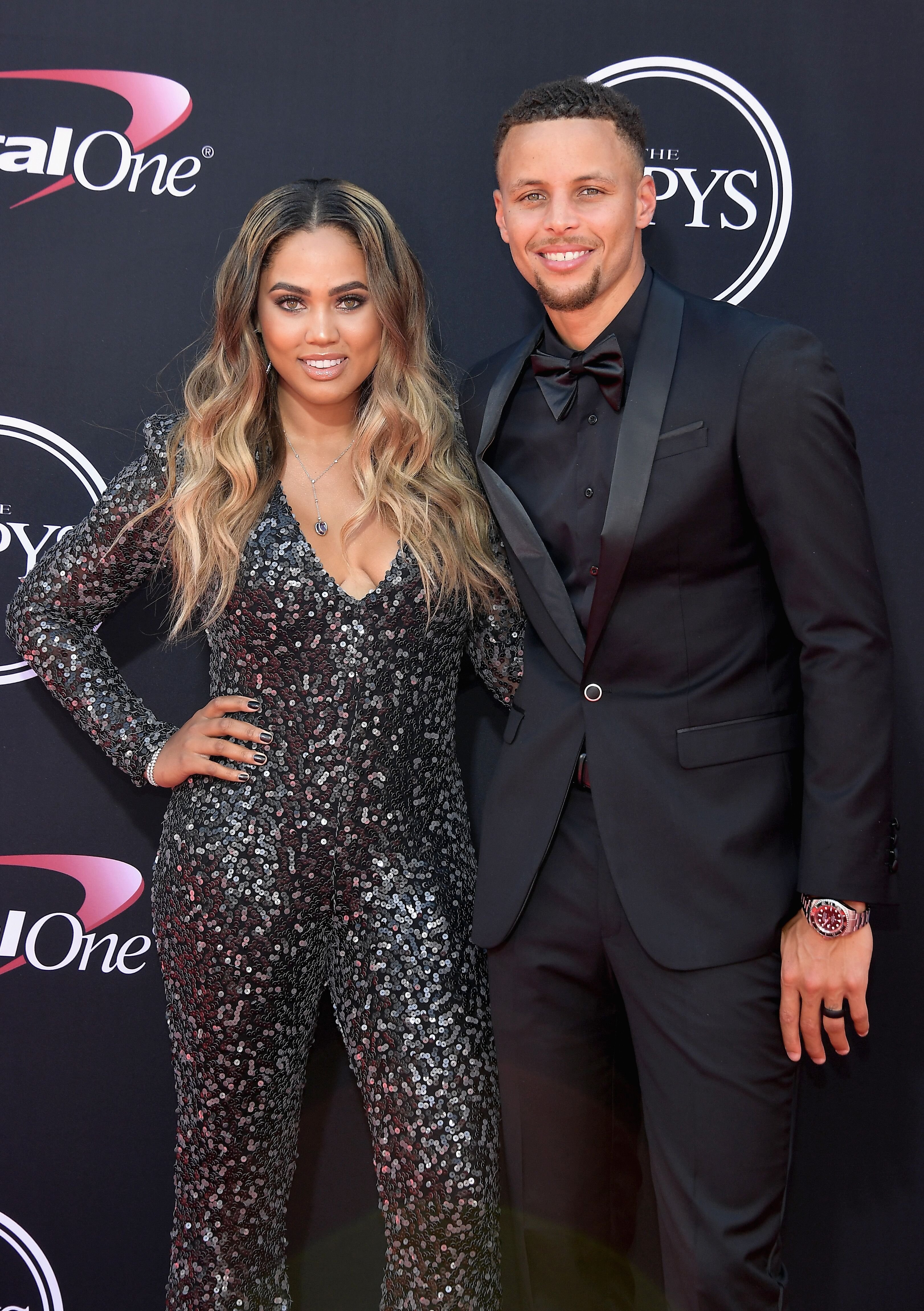 Steph Curry and Ayesha Curry at The ESPYS at Microsoft Theater on July 12, 2017 in Los Angeles, California | Photo: Getty Images
The item in question turned out to be a simple customized gold necklace that had the letter "A" attached to it.
On "The View," [Ayesha Curry] opened up on how hard it was for her to fit in as a girl with a diverse heritage.
While one person applauded Steph, as he is fondly called, for wearing a necklace with his wife's initial, another person dropped love-struck emojis.
A third person asked Ayesha what the "A" stood for; another fan stated: "Steph's necklace tho." While dropping a smiling face with hearts emoji, a fifth fan wrote, "his necklace."

A fans comment on one of Ayesha Curry's Instagram post | Photo: Instagram.com/ayeshacurry
The last time Ayesha elicited such a positive response from fans was back in April when People reported that she had disclosed the name of her lifestyle magazine.
According to the outlet, the 31-year-old has used a video that featured her family to announce that the quarterly publication, which will be published under Meredith Corporation, will be known as "Sweet July."
Asides starting that new venture, Ayesha and her man have ensured that they do their bit to help affected families amid the ongoing novel coronavirus pandemic.
Vogue revealed that the power couple, through their campaign for Feeding America, is working to raise money that will go towards paying for daily meals for out-of-school children who need the food to survive.
Amid the reports of their kindheartedness, Biography recalled that Ayesha's career as a chef and media personality started soon after she gave birth to her first child, Jack, in 2012.
The year after that, the mother-of-three channeled her love for cooking into her "Little Lights of Mine" blog and YouTube channel.
ABC News reported that during an appearance on "The View," the Canadian-American opened up on how hard it was for her to fit in as a girl with a diverse heritage.
With her mother, Carol Alexander, having a Jamaican-Chinese descent and her father, John Alexander, being of African American and Polish descent, Ayesha felt like she had to choose one part of her heritage to associate with.
The one thing that seemed to keep her going was the advice her mother gave her to "never lose yourself."
Ayesha still carries that piece of advice in her heart, and fans have noted that it shows in her life as a chef, entrepreneur, wife, and mother.
Please fill in your e-mail so we can share with you our top stories!