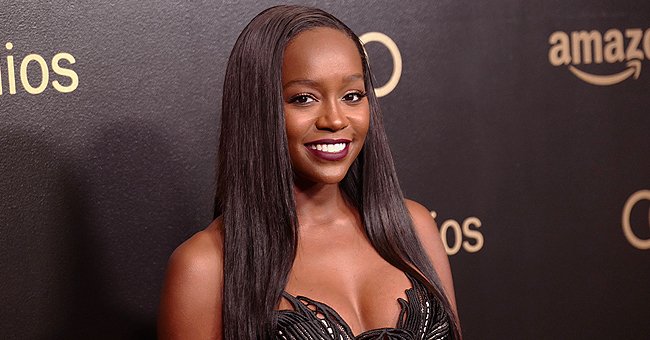 Getty Images
Aja Naomi King of 'Black Box' Stuns in Beautiful Silver Dress in Throwback Photo from Cannes
Aja Naomi King has worn every gown beautifully to every event, including her silver dress during the Cannes Festival.
There is no doubt that Aja Naomi King makes every piece of clothing look fashionable in her own way, as she carries herself with elegance and confidence.
FASHIONABLE THROWBACK
In her recent post, the "How To Get Away With Murder" actress backtracked to the Cannes Film Festival and reminisced on her two outfits.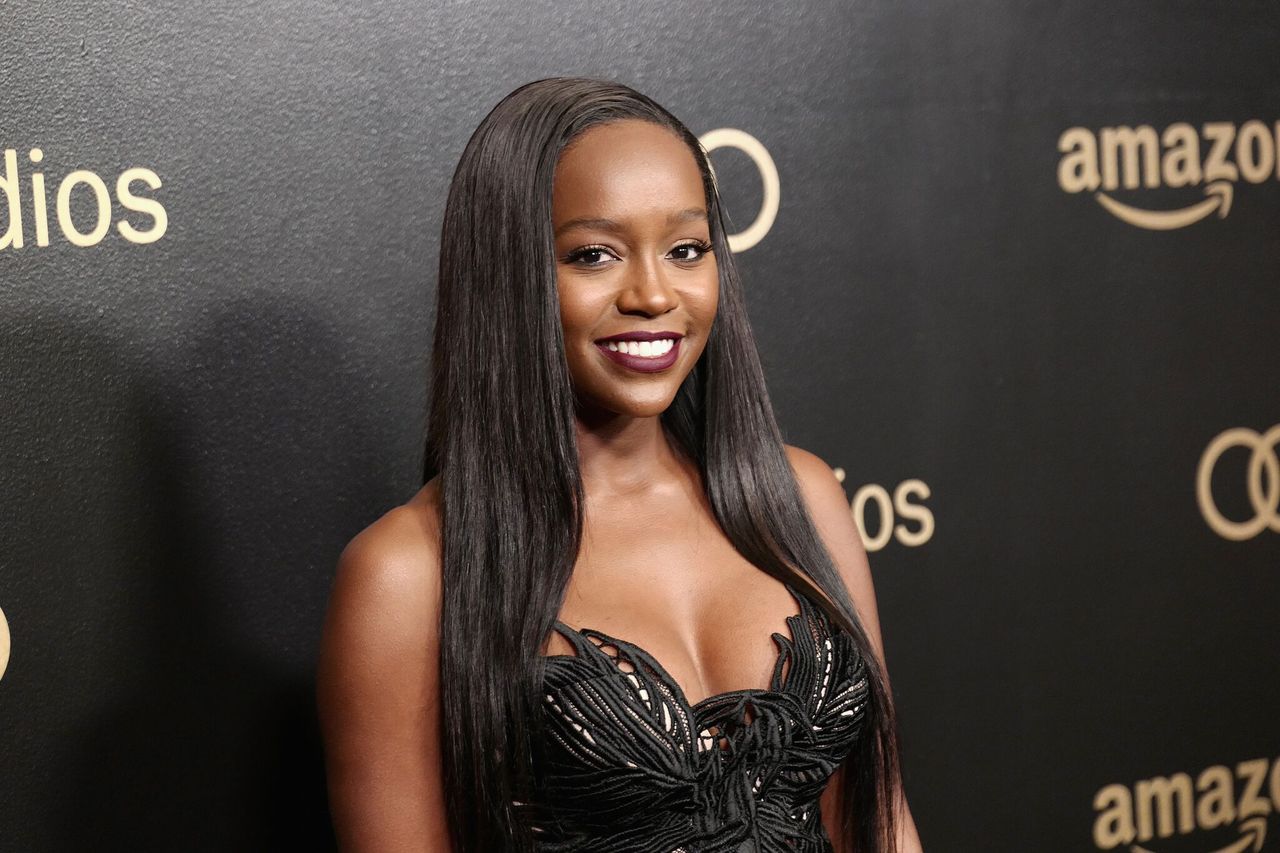 Aja Naomi King attends Amazon Studios' Golden Globes Celebration at The Beverly Hilton Hotel on January 7, 2018 in Beverly Hills, California. | Source: Getty Images
"Memories of #Cannes," she captioned the post, alongside two snaps. The first was a candid photo of herself in a silver gown with beaded patterns, which emphasized her curvy figure.
What added beauty to the photo was the actress' spontaneous laugh that radiated positive energy in the room.
The actress revealed that there are times that she feels undeserving of where she is and like she doesn't belong.
The second photo featured elegance and grace as King dazzled in a coral Zac Posen gown with beaded embellishment.
Her bright dress boasted of volumized fabric, which made up the batwing sleeves and plunging neckline. Several fans of the "Black Box" star adored her photos and "princess" vibe.
KING'S EMPOWERING SPEECH
Although King had a successful Hollywood journey, she revealed during the ESSENCE 10th Annual Black Women in Hollywood Awards that she sometimes struggles with believing in herself.
"I'm struggling with seeing these possibilities because my own inner critic, with this full belly and swollen mouth, is eating up all my joy and belief in myself to trick me into thinking that I'm not worthy," she said.
The actress revealed that there are times that she feels undeserving of where she is and like she doesn't belong. However, King eventually overcame her inner demon and lived to cheer for herself.
"I don't know why I'm so eager to undermine my own talents. I guess because it feels easier to reduce my abilities than to step into the greatness of my purpose," she added.
KING'S CAREER
King sought a career in acting after graduating from the Yale School of Drama. She has starred in several films, such as "Reversion," "Damsels in Distress," and "Shinn's Four."
She also has a list of television credits, including "The Onion News Empire," "Emily Owns M.D.," and "How To Get Away With Murder," which she is recognized for.
The hit television show recently ended its six-season run on May 14, 2020, which followed the life of Annalise Keating, played by Viola Davis, and her five law students.
The season finale showed Keating giving a powerful speech wherein she reveals who she really is -- a "bad person" who is also a survivor of abuse.
Please fill in your e-mail so we can share with you our top stories!