Tia Mowry Shows off Baby Bump While Posing with Son Cree in a Throwback Photo
Tia Mowry Hardrict is reliving her baby bump moment. The actress and businesswoman shared a throwback photoshoot that showed her cute son Cree and her pregnant self.
The mother of two is outspoken in terms of family affairs. From time to time, she gives her online fans a peek of what's going on in the Mowry-Hardrict household. She's married to Cory Hardrict, and the couple shares two kids, a boy and a girl named Cree and Cairo.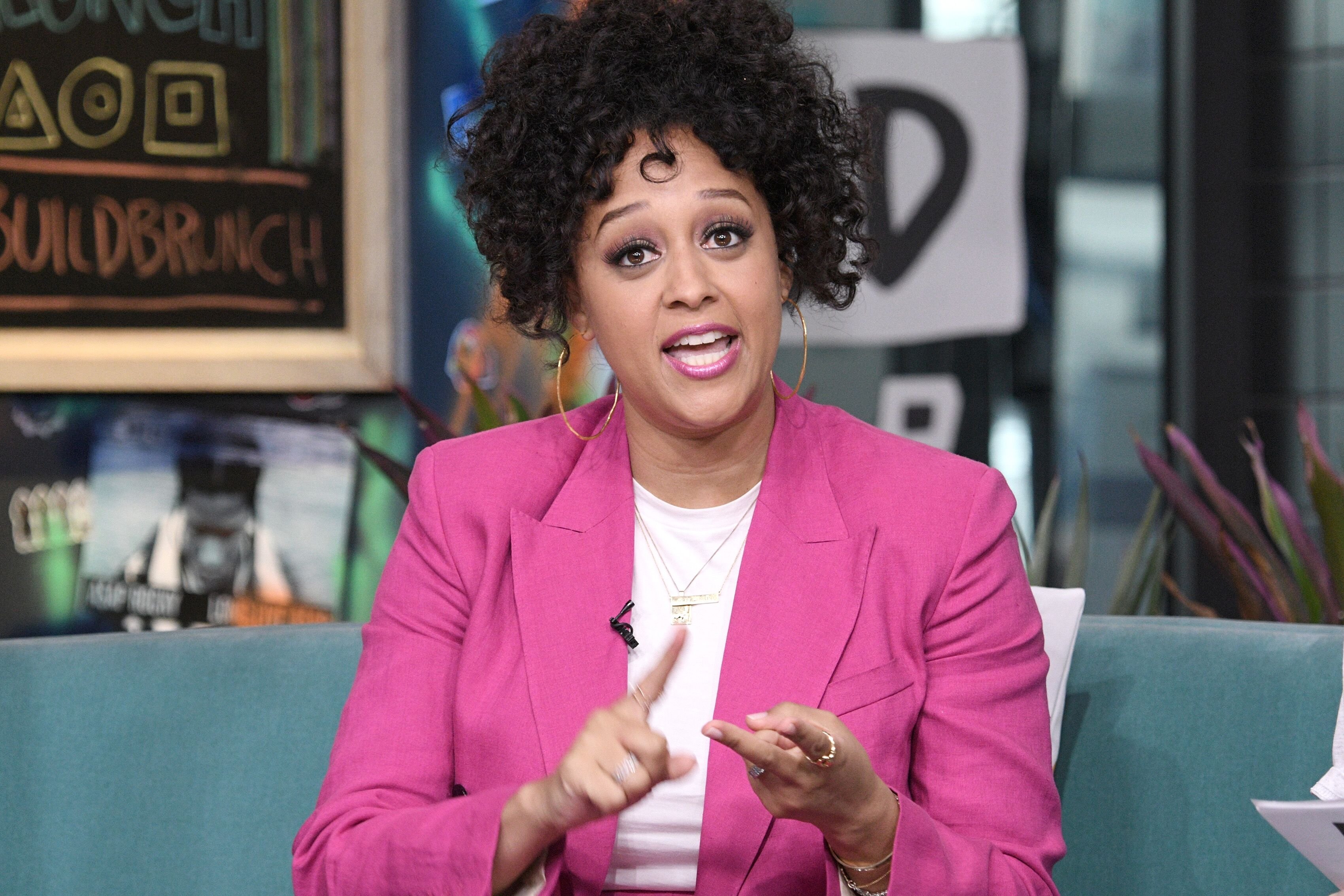 A recent update on Tia's page celebrated her son, who's soon to turn 9. The actress also gave details about the adorable relationship between her kids.
The Throwback Thursday shot showed Cree resting his head on his mom while he tenderly planted a subtle rub on his mom's baby bump. The post was captioned:
"#tbt#Cree my firstborn! I love you with all my heart! I remember around this time,#cairos room was prepared...Now you are so incredible with your little sister... Can't believe you will be 9 soon!"
She admitted that Cree found it hard to adjust at first, but expressed that the bond between the siblings at the moment makes her excited and proud. Lovers of the "Sister, Sister" star gushed on the post and dropped several comments.
The TV personality is also an author who has shared her personal health experiences by penning it down in two of her published works, "Oh Baby" and "Whole New Me."
Tia has also embarked on a diet project called "Anser," it provides affordable supplements for pregnant women.
Tia was diagnosed with endometriosis at an early age. This tissue disorder may cause infertility, pelvic ache, among other severe health conditions.
After visiting several doctors and receiving treatments for years, she still suffered a great deal of discomfort when she became pregnant with her first child. 
The actress explained to Forbes that she was thrilled to realize that her story touched different lives. She said:
"There was a Dr. Oz interview where a woman shared her story and said that if it weren't for me, she wouldn't have known that she had endometriosis...I just started crying."
Tia has also embarked on a diet project called "Anser," it provides affordable supplements for pregnant women and helps with the right proportion of nutrients.
She's also concerned about how these women feel after delivery. The 41-year-old who had her daughter two years ago got candid about how tasking it can be dealing with the extra pregnancy weight after birth.
The author used herself as the perfect example and urged women to maintain their confidence and work at losing weight at their pace.
One of her favorite habits asides sharing personal experiences is preparing healthy meals for her family. That "keeps" her "going.