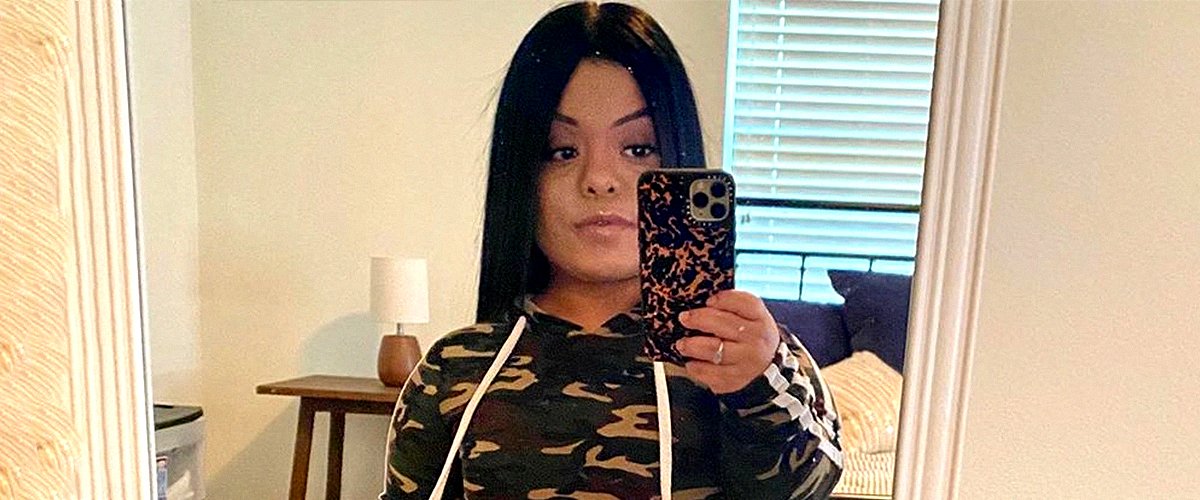 Instagram/amanda.twin
Amanda Salinas Is Married to Jordan Castillo — Inside the 'Little Women: Atlanta' Star's Love Story

He walked into her life just when she was about to become a household name thanks to a popular reality show. The two have survived several years in the spotlight as a couple, and today they seem happier than ever.
Lifetime's "Little Women: Atlanta" premiered in 2016, and in the course of its five seasons a lot have gone on with the reality TV series' main stars, namely twin sisters Amanda and Andrea Salinas, known as "the Tiny Twinz."
Both sisters have lived through their respective love stories in front of the cameras, and we wanted to look back at how it all happened, as the fans get ready for Season 6, which is expected to air sometime in 2020.
AN ON-SCREEN ROMANCE
Amanda and Jordan started dating in December 2014, not long before the first season of "Little Women: Atlanta" started filming. By the end of the first season, the two moved in together.
They had their ups and downs in the beginning, and it later surfaced that the two once broke up for two weeks.
Another disagreement between the couple about Jordan frequenting nightclubs was reportedly the reason for a second breakup that they fortunately recovered from.
The relationship matured in parallel with the reality TV series, and in Season 3, Amanda and Jordan celebrated their third anniversary in front of their entire audience.
PROPOSAL
Following four years of relationship, Jordan was ready to take the next step and set up to propose Amanda, and while he could tell that she was on the same page as him about getting married, he went out of his way to propose in a lovely way.
The whole thing was aired in a May 2019 episode of "Little Women: Atlanta," on which we could watch the entire cast going on a hike only to surprise Amanda with a romantic proposal under a waterfall.
Amanda's co-stars Minnie Ross and Samantha Ortiz, who were Jordan's secret allies for the occasion, watched from a bridge above as their friend said yes to her longtime love.
Everybody (especially Amanda) was crying and clapping at the same time as Jordan, on one knee, put a beautiful engagement ring on his beloved's finger.
WEDDING
Amanda and Jordan exchanged vows in Dallas, Texas, in a ceremony and subsequent party that was partially aired on the series Season 5, Episode 11, titled "Maid of Dishonor," which premiered on June 6, 2019.
Of course there had to be some drama in a reality TV wedding, and the bride was the one to provide it when she made the last-minute decision to demote former co-star "Minnie" Ross from maid of honor to bridesmaid.
ALMOST A DOUBLE WEDDING
While Ross was understandably upset with the sudden change of role, she reportedly returned to a better mood during the rest of the special occasion, and probably agreed that family always comes first.
After all, Amanda had her twin sister Andrea be her maid of honor as a way to share this milestone, given that their original plan of getting married at the same time ultimately didn't materialize.
It was Amanda herself who talked Andrea out of rushing her marriage to boyfriend Chris Hernandez since she didn't want her sister to walk into an ill-fated marriage.
Andrea's two children also played an important role in Amanda's wedding, serving as ring bearer and flower girl.
ANDREA AND CHRIS
Amanda's twin sister's Andrea and her on-and-off boyfriend, Chris Hernandez have had a more complicated love story than that of Amanda and Jordan, with constant breakups.
Throughout Andrea and Chris's rocky relationship of several years, the couple has welcomed three children together, and more recently, Chris seemed to show his commitment to Andrea by asking her to marry him.
The proposal was also televised, and while Andrea would have liked Chris to go through the formality of asking her father for her hand, she ended up saying yes.
Andrea and Chris are parents to one son, André, 6, and two daughters, Aubrey, 2, and Anaya, 1. They were all born with achondroplasia, just like their mother.
A SAD LOSS
Recently, on April 28, 2020, fans of "Little Women: Atlanta" learned the terrible news of the Lifetime series' star Ashley "Miss Minnie" Ross losing her life due to severe injuries she sustained in a car crash.
The accident took place in Atlanta around 11 p.m. on April 26, and the 34-year-old television personality passed away nearly 24 hours later at Grady Memorial Hospital, as CNN reported at the time.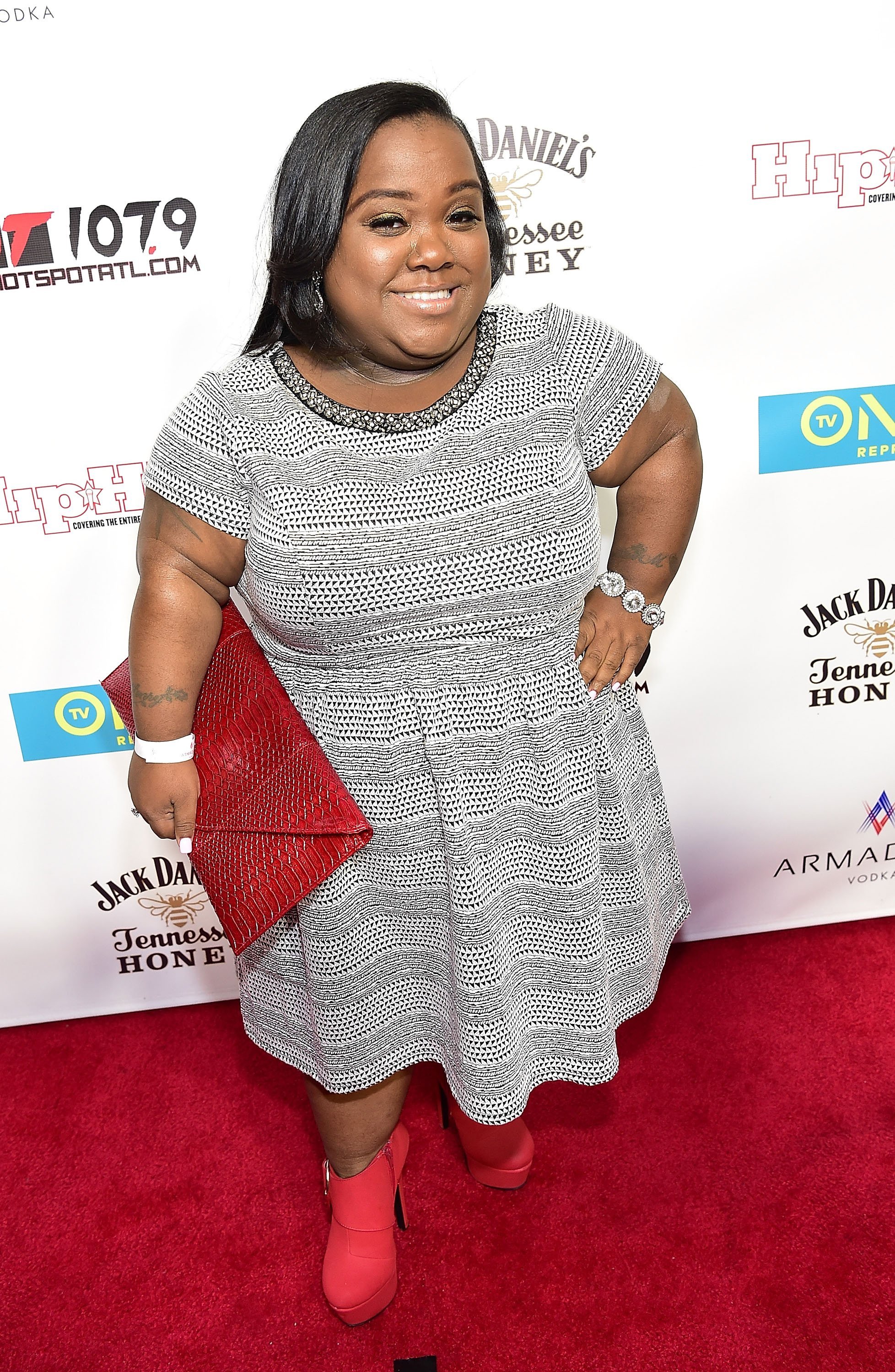 Ashley Ross attends "The Next 15" Atlanta screening on February 10, 2016, in Atlanta, Georgia. I Image: Getty Images.
Following the tragic news, Ashley's former co-star and friend Amanda took to Instagram to share a picture of Ashley, Andrea, and herself during her wedding, adding a heartfelt caption in which she wrote:
"I wish we had more time to do and say the things we saved for later, which along with you is gone forever."
Amanda went on to promise her late friend that she would take care of her mother and aunt, and she also said that she was always going to keep Ashley in her memories.
Please fill in your e-mail so we can share with you our top stories!