Rapper Remy Ma Once Suffered Painful Miscarriage but Overcame It to Give Birth to Baby Reminisce
Before Remy Ma had her daughter Reminisce with Papoose, she suffered a painful miscarriage that was difficult for her to talk about.  In a rare feature, she opened up about that ordeal and revealed what helped her overcome that sad chapter in her life.
Rema Ma and Papoose had been married for ten years when they finally welcomed their first child, daughter Reminisce. It was a long process to get there including a painful miscarriage.
In 2018, Remy opened up about her miscarriage in a feature on Oprah Magazine. She detailed her pain and why against her initial hesitation, she decided to go public about it.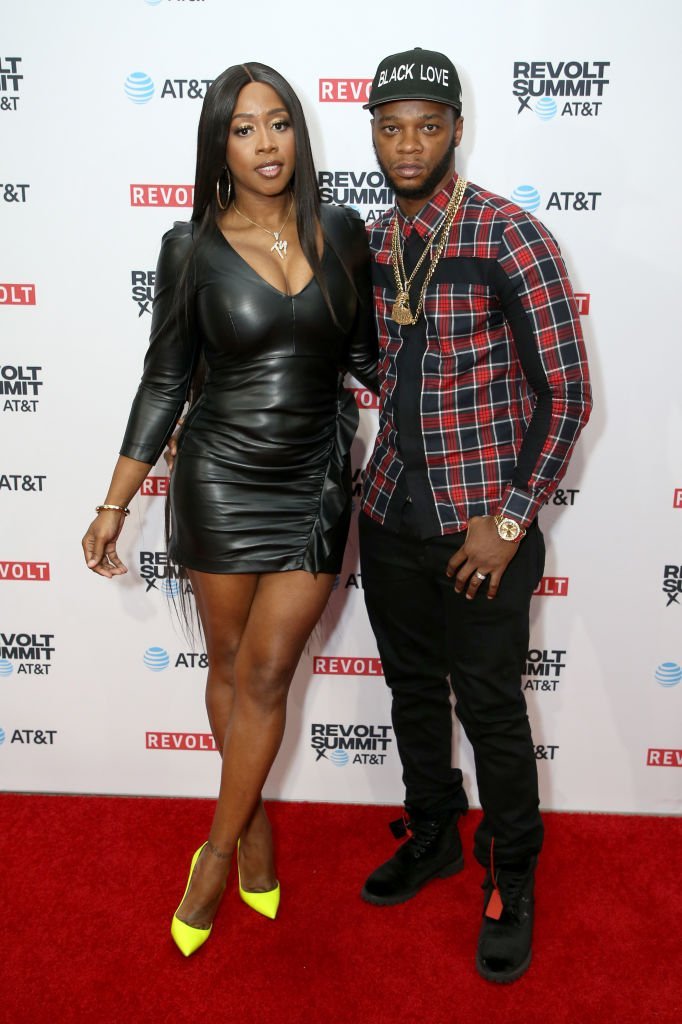 TOO PAINFUL TO TALK ABOUT 
According to Remy, the ordeal which took place in early 2017 was too painful that she refused to even feature it in their show,  "Love and Hip Hop" which had already filmed the onset of her pregnancy.  There were clips of her learning she was pregnant and even buying clothes for her unborn child.
Remy received an outpour of love from fans who appreciated her honesty. She realized that there were many Black women like her who could empathize with her and were grateful.
However, Remy suffered from an ectopic pregnancy which led her to miscarry. This prompted her to call her producers and instruct them to scrap all footage of her pregnancy from the show. She admitted she felt scared and shameful. It was Papoose who convinced her to share her story because she wasn't alone in her pain and journey.  She wrote,
"My husband was the one who encouraged me to open up. 'Babe, the reason why people love you and relate to you is because you're real and you're honest,' he said."
OVERCOMING THE ORDEAL
Remy realized Papoose was right. When she did open up, she received an outpour of love from fans who appreciated her honesty. She realized that there were many Black women like her who could empathize with her and were grateful.
It was this vote of confidence that made Remy decide to try to get pregnant again but through IVF this time. She recalled it to be a long process that was painstaking, expensive, and anxiety-filled.
Apart from the many steps it took before a viable egg is implanted in her and the numerous injections she had to bear, there were also big expenses to consider. Moreover, the stress of hoping she wouldn't miscarry loomed.
But all the suffering paid off when Remy gave birth to Reminisce. The couple deemed her the "Golden Child" because she was a miracle to them.
THEIR SMART DAUGHTER
As months passed, Reminisce lived up to her name in other ways. At four months old, she could utter the word, "Hi." She was also very receptive and responsive to her favorite show, "Mickey Mouse Clubhouse."
Just recently, Remy and Papoose revealed another amazing feat their tot achieved in a cute video. Proving she's quite the smart child, Reminisce pointed to her nose, mouth, teeth, hair, ears, eyes, tongue, tummy, and feet as her parents enumerated them to her.
When asked where her face was, she rubbed the lower portion of her face to the delight of her father who laughed in the background.
Fans of the famous couple were equally delighted with the fresh post. They were also impressed by how smart Reminisce was. The toddler just turned one back in December.
A PARTY FOR NO REASON
Last month, the Remy threw Reminisce a surprise party just because. In the midst of staying home due to the pandemic, Remy decided to plan an epic party because her getting restless at home.
The occasion-less celebration featured a giant balloon, Mickey Mouse party favors, cupcakes, and gift bags full of toys. Remy clearly went all out to make it a memorable day for her daughter, her miracle that she will forever cherish.
Both Remy and Papoose are parents to children from their previous relationships. Remy has a son, Jayson, who's already a father at 19. Meanwhile, Papoose has three children from his past two relationships.