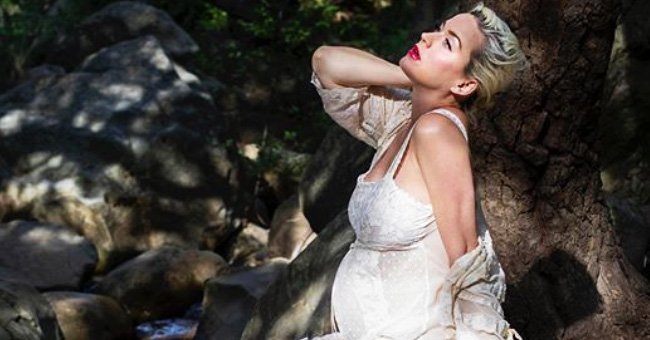 instagram.com/katyperry
Katy Perry Puts Her Growing Baby Bump on Full Display during Her GMA Appearance

Kate Perry is not shy about showing off her baby bump. In speaking to reporters on "Good Morning America," the singer closed off with a delightful surprise for viewers.
On Friday, Katy Perry made a virtual visit to "Good Morning America" with a video call. Many of the journalists are currently filming at home due to the coronavirus pandemic.
Perry, 35, shared her thoughts about being an entertainer and staying active while everything is going on. She further opened up about expecting. The clip is found below.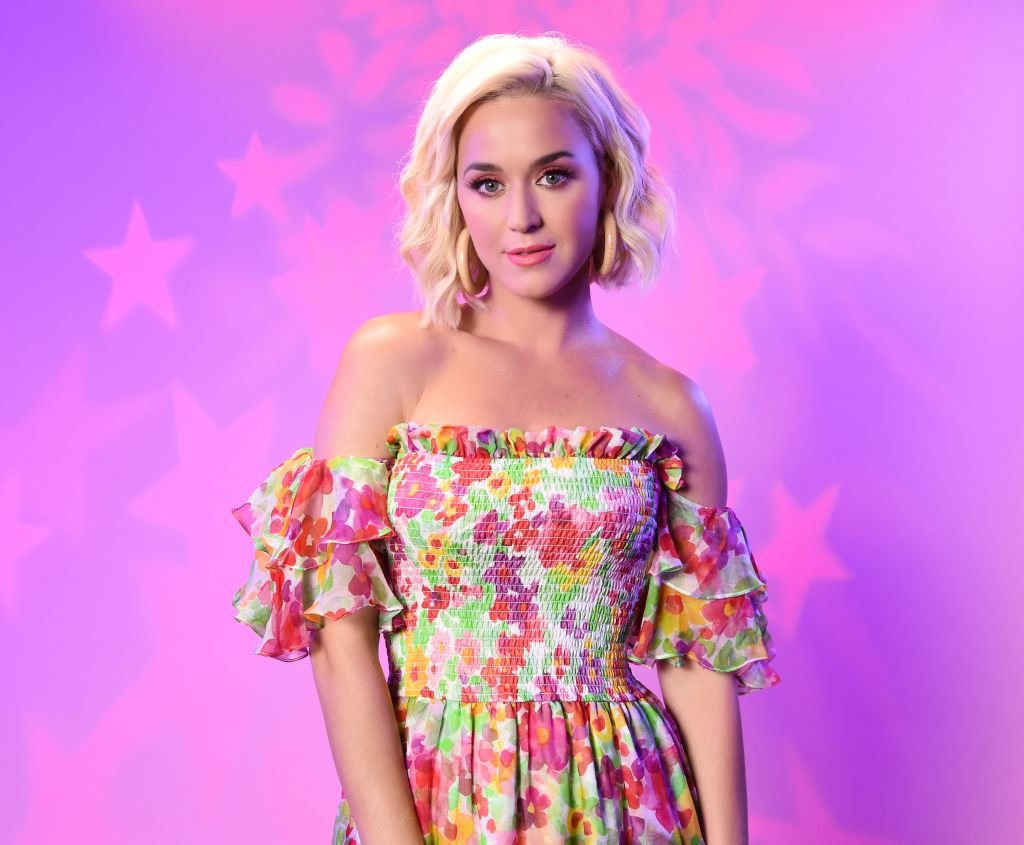 Katy Perry visits the SiriusXM Studios on August 07, 2019. | Photo: Getty Images
NEW MUSIC VIDEO AMID THE CRISIS
The "Firework" singer and her boyfriend, Orlando Bloom, are preparing to welcome their first child together. Despite everything going on, Perry recently released a new video that saw her flaunting her baby bump.
The artist got emotional in the clip for her new single, "Daisies," which was released earlier this month. The song is about remaining true to yourself and staying strong.
In the interview, Perry acknowledged the reality that most performers would not choose to do a video with all the quarantine rules in effect — or while pregnant.
PERRY GIVES VIEWERS A SURPRISE
However, Perry has always been consistent over the years with her career, so it's no surprise that she let nothing get in her way. Host Michael Strahan thanked the singer for coming on.
As he was praising Perry for her real, fun, down-to-earth nature toward the end, the "Hot N Cold" singer showed modesty by pulling her hoodie cap over her forehead.
Then, she promptly stood up and showed off her baby bump under the green sweater she wore. "There we are, we get to see the baby bump," Strahan said before laughing as Perry tapped her belly.
SHOWING HAND SIGNS IN THE WOMB
If anything, Perry's child will enjoy her mom's sense of humor. Earlier this month, the singer again displayed her good-hearted nature when she went to get an ultrasound.
In the clip shared online, Perry's doctor can be heard joking about the unborn child showing the middle finger. Perry can't get over it: "Oh, my God, that's so funny. She's literally giving me the middle finger."
HER UNBORN CHILD'S PAINFUL KICKS
The hilarious moment followed Perry joking about how painful it is when her daughter kicks on an episode of "American Idol." She claimed that the child kicks based on how good a performance is.
During the Mother's Day-themed episode, Perry asked host Ryan Seacrest to let the contestants "be good but not too good" as she also talked about her anticipation toward becoming a mother.
KATY HAPPY ABOUT HER TIMING
At the same time, the "Roar" singer is happy that she's not due anytime soon. In an interview with "Extra" last month, Perry talked about the challenges with the coronavirus pandemic.
Though she's taking things one day at a time while quarantining with her husband, we certainly understand her sentiments regarding the birth. We continue to wish her a safe pregnancy.
Please fill in your e-mail so we can share with you our top stories!