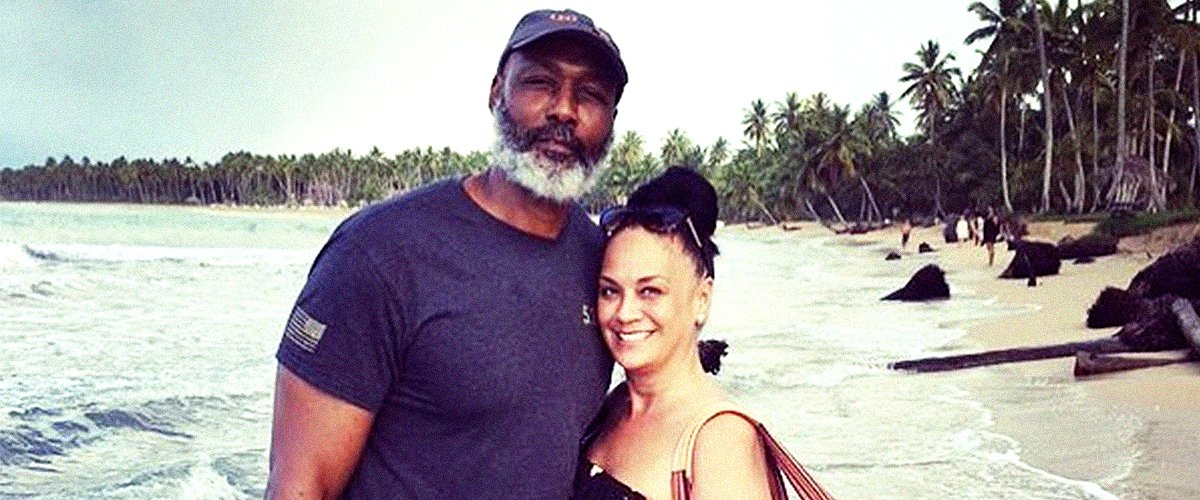 Instagram/mamail32
Karl Malone Is a Father of Seven Grown-Up Kids from Three Different Women — Meet All of Them
Karl Malone is a basketball icon, but he considers his greatest achievement to be his 7 children.
Karl Malone married his wife, former Miss Idaho, Kay Kinsey. Malone was 25, and the couple went on to welcome four children -- daughters Kadee, Kylee, and Karlee and son Karl, Jr.
But fans were in for a surprise when it was discovered that Malone has three more children, by two different women, a result of previous relationships when he was very young.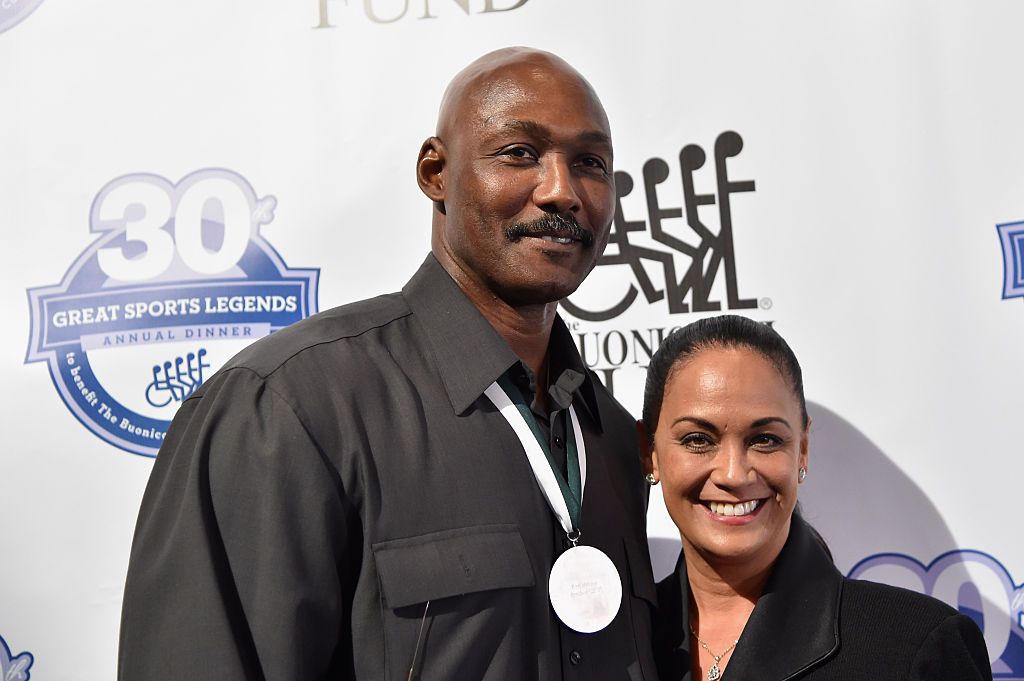 Karl Malone and Kay Kinsey at the 30th Annual Great Sports Legends Dinner in 2015 in New York | Source: Getty Images
A FATHER AT 17
Malone became a father at 17. The basketball player fathered the twins on high school girlfriend, Bonita Ford, also 17.
Malone was there for the delivery, but the day after Bonita delivered his children, the recent high school graduate walked out on his young family.
His own father had another family and paid Malone and 8 older siblings little attention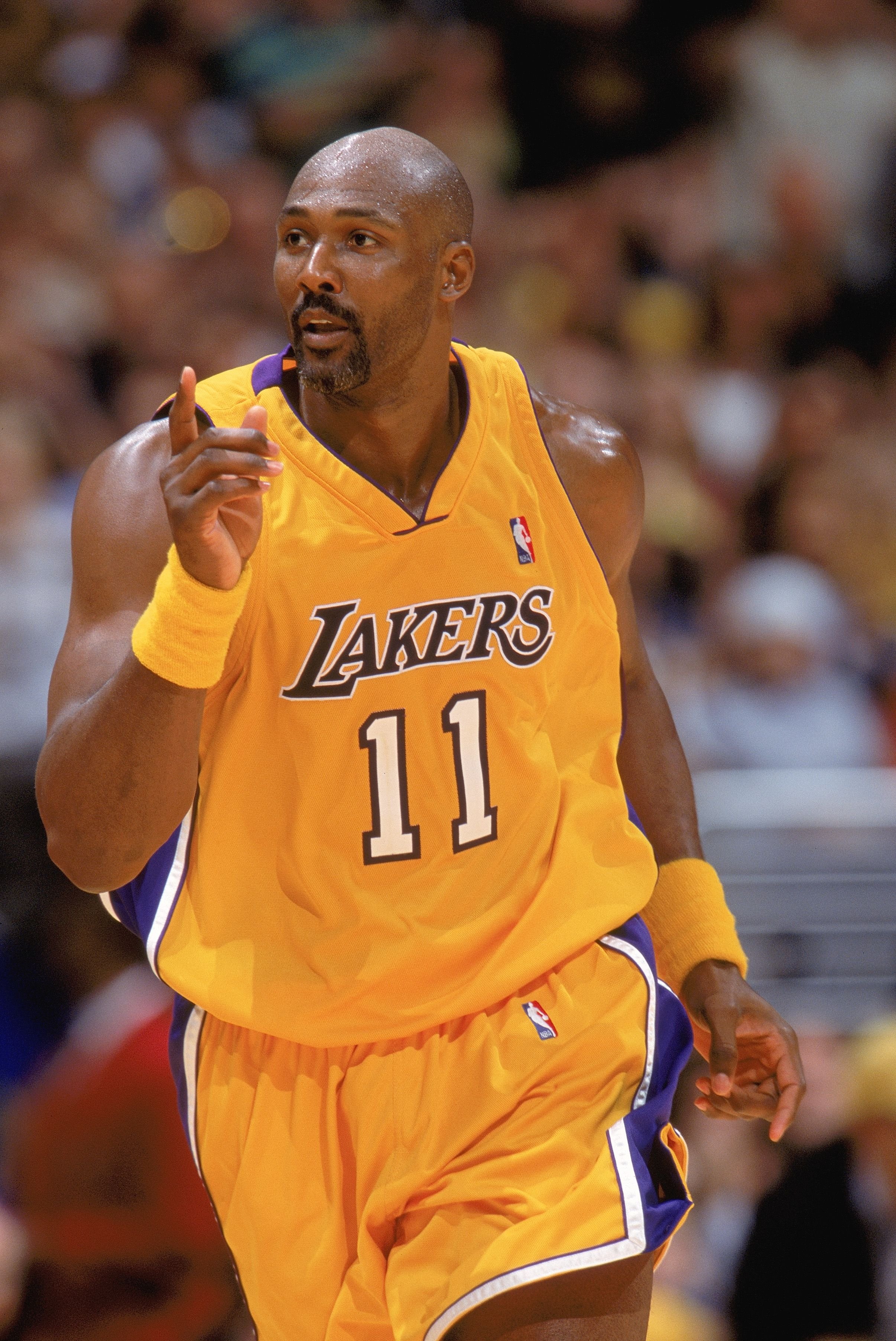 Karl Malone plays for the Los Angeles Lakers at the 2004 NBA Playoffs against the Houston Rockets | Source: Getty Images
MEETING HIS CHILDREN
Malone first met the twins, Daryl and Cheryl in the summer of 1998, the year they turned 17 -- the age at which he fathered them. Cheryl and Daryl, both basketball stars at their high school were stunned.
CHERYL FORD
His daughter Cheryl would later recall with some bitterness watching her father receiving an accolade on TV, being extolled as a devoted family man, knowing that she and her brother had been abandoned. She noted:
"We forgive we don't forget, that's just the way it goes."
Cheryl, now 38, is a basketball star in her own right, and a three-time winner of the WNBA championship and was selected to represent the US at the 2006 World Championships in Brazil.
DARYL FORD
Daryl Ford was also a basketball player, but unfortunately, although he was a good athlete, he wasn't as gifted as his sister, who inherited his father's devastating style and ability.
Daryl was cast in the deep shade, swallowed up by the shadows of his father and his sister. Malone revealed in 2002:
"He's going through a tough time because the son's supposed to be just like the dad. (...) he gets overshadowed by [Cheryl] — because she's the better athlete."
Although Daryl did play college basketball at Louisiana Tech, he lacked that spark that makes a champion. His father was supportive and encouraged him to finish his degree regardless. He said:
"I told him, '(Even) if something happens . . . and you don't want to play basketball, get your degree for me.' "
DEMETRESS BELL
But there was yet another secret child lurking in Malone's past, and this time the story was a little more complex. He shared a son, Demetress Bell, with Gloria Bell, a neighbor's daughter, who was just 13 at the time of his birth.
The then 20-year-old Malone was on his way to fame and fortune, and he left his child and the young mother behind. Malone himself had grown up in a dysfunctional family.
His own father had another family and paid Malone and 8 older siblings little attention. Malone was only 3 when his father passed away, and his mother was left to fend for herself and her 9 children. Malone admitted, referring to his 3 older children:
"I made a mistake, they're not a mistake, but being young myself and the responsibilities was overwhelming to me."
Unlike his older siblings and his father, Demetress's athletic ability was focused on football, and he became an NBA star and played for Buffalo Bills, the Philadelphia Eagles and the Dallas Cowboys.
DEMETRESS BELL -- UNACKNOWLEDGED
Demetress' existence came to light in 1998 when the Bell family lodged a paternity suit against Malone. Malone ended up settling out of court, paying out an undisclosed lump sum to the family, but did not acknowledge paternity of Demetress.
Malone revealed that it was only in 2014 when Demetress was 30 that the two men began forging a relationship. He said:
"He came to the house, we sat down and talked about everything and how it was and put it behind us and we've been on an up-and-up ever since."
But although Malone's children with his wife of 30 years Kay Kinsey were raised with their father, they suffered from his total focus on the game. Malone acknowledges:
"Every single day I think about how we got there and the sacrifices that (my family) made. My daughter was ready to turn 13 when I retired so that's 13 years that I was gone."
Malone's four children by Kay are all grown up now, and since his retirement in 2004, he has become a devoted father, determined to make up for lost time. He said:
"Father Time is the biggest thief that's out there, and you can't get that back."
THE MALONE KIDS
Malone's oldest child by Kay is Kadee, now 28, with whom he has gone into business. Father and daughter are co-owners of a cigar and vape shop in Rushton Louisianna called "Legends." Kadee revealed:
"When I say we do everything together as a family … I mean like everything. It's really just because we're all best friends."
Malone and his children have opened a series of businesses in Rushton, including a Teriyaki Grill restaurant, a clothing store, and an apartment complex. Locals call the area Malone Town.
The Malone kids are all grown up: second daughter Kylee, is now 27; Karl Jr. best known as "KJ," is 25; and Karlee, the baby of the family is now 22.
Kylee had recently welcomed her first child and is the one who keeps the lowest profile out of all the kids, while her baby sister Karlee has moved to Miami and is pursuing a modeling career.
Brother K.J focused on football and is an offensive lineman for the LSU Tigers in Salt Lake City. His brother Demetress, once also a pro football player, now owns and trucking company, and Daryl owns a logging operation in Louisiana.
Malone is now a loving father to his 7 children, and to a growing brood of grandchildren he dotes on.
Please fill in your e-mail so we can share with you our top stories!