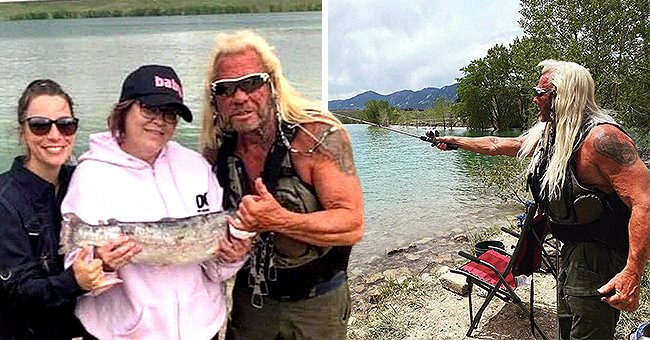 Instagram/duanedogchapman
Duane 'Dog' Chapman Goes Fishing with Daughter Lyssa Who Defended Him after His Engagement

Duane 'Dog' Chapman has shared a photo of himself out fishing with his daughter, who defended him after announcing his engagement.
Duane 'Dog' Chapman has been spending time with his family recently, and just shared a photo of himself fishing with his daughter and niece.
Lyssa Chapman, the reality star's daughter, has had to defend her father after he announced that he was engaged, ten months after his wife passed away.
Lyssa shared an Instagram story celebrating the couple and giving fans a peek into the proposal. Duane popped the question at their home, surrounded by candlelight.
Despite her initial hesitation with seeing her father with another woman, Lyssa expressed her support when the couple became official, saying they were "adorable" together. She added,
"It's selfish to put your judgment on someone and say, 'You didn't wait long enough, or you should have waited more time or that it's disrespectful.' I think that's selfish."
Dog was married to Beth from 2006 before she passed away from cancer 10-months-ago. He has been married five times.
Lyssa has a history of being hard on her father's suitors and has made her displeasure known in the past.
Lyssa has welcomed Francie into the family.
Before meeting his fiancé, Dog came under fire from his children and the public, after it was revealed that he was in a relationship with housekeeper Moon Angell.
However, Lyssa has welcomed Francie into the family, saying that this relationship was different. Francie also spoke about their relationship adding,
"But the truth is that both of us have spent three years walking alongside our spouses sick and we know God brought us together and that's why we don't believe it's too soon."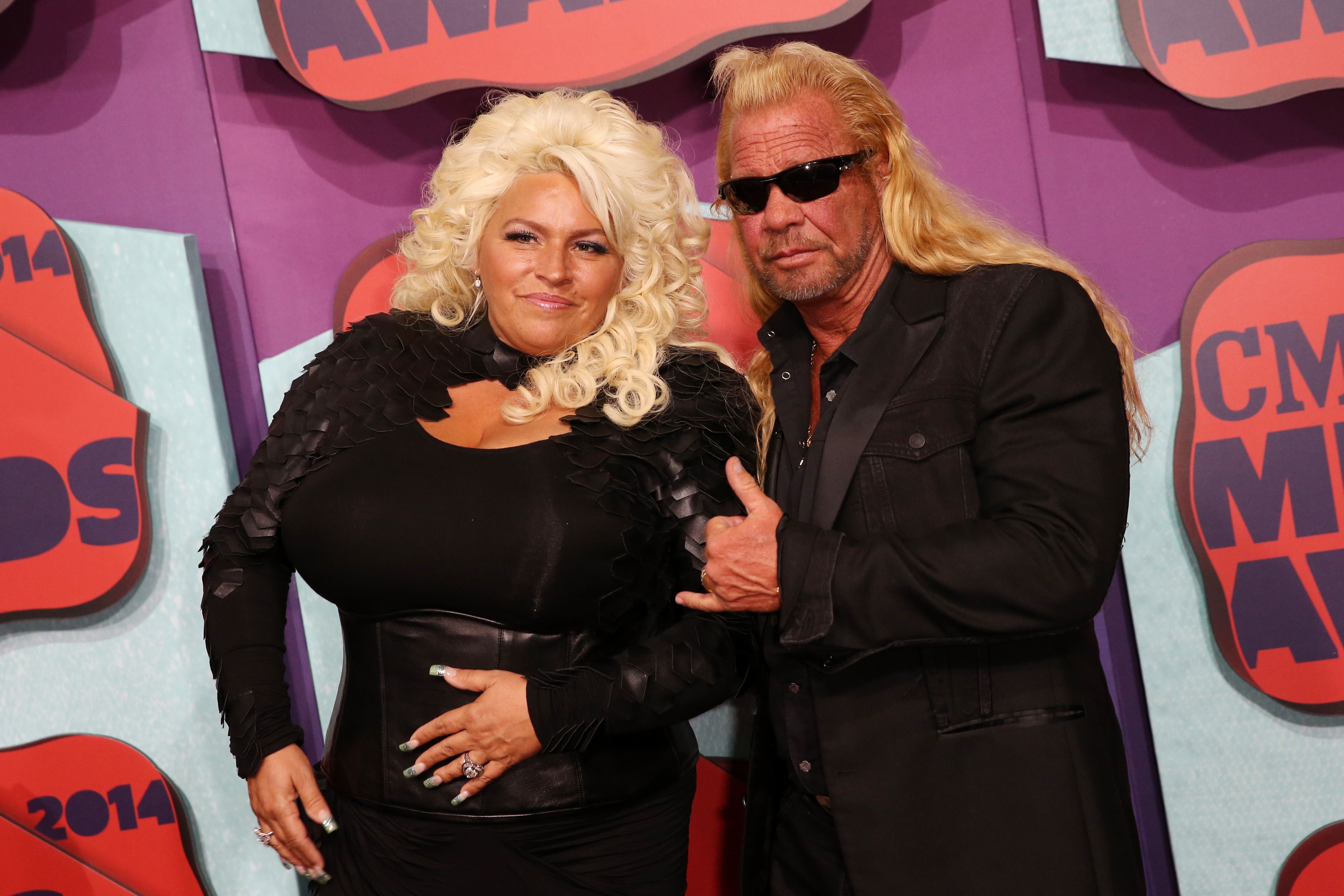 Beth and Duane Chapman at the CMT Music Awards at the Bridgestone Arena on June 4, 2014, in Nashville, Tennessee | Photo: Terry Wyatt/FilmMagic/Getty Images
Lyssa has publically shown the couple support after she shared an Instagram story, celebrating their engagement, writing, "Welcome to the fam Fran!"
She also shared a photo on Twitter of her father and his fiancé holding each other, calling the pair "cute."
Lyssa, who runs her clothing line, has been spending her time in quarantine gardening, cooking, and cleaning and says she is looking forward to things going back to normal.
The reality star's daughter, who lives in Hawai, has had to put her plans to move back to mainland America on hold due to the COVID-19 lockdown.
Please fill in your e-mail so we can share with you our top stories!