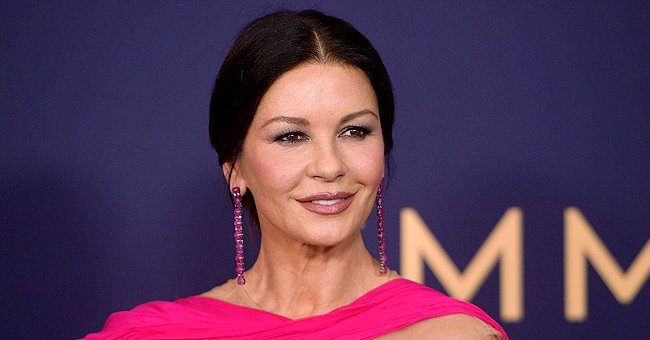 Getty Images
Catherine Zeta-Jones Plays Piano for Her Adorable Rescued Pup Taylor
Welsh actress Catherine Zeta-Jones takes to Instagram to share a special bonding moment between her and the new four-legged addition to her family while playing the piano.
Actress Catherine Zeta-Jones took to Instagram to show her fans and followers what she was doing on a pleasant Friday with her biggest fan, Taylor. Taylor, the four-legged Cathrine enthusiast, sat beside her as she played a happy tune on the piano. She captioned:
"My biggest fan?, my dog, when I play the piano."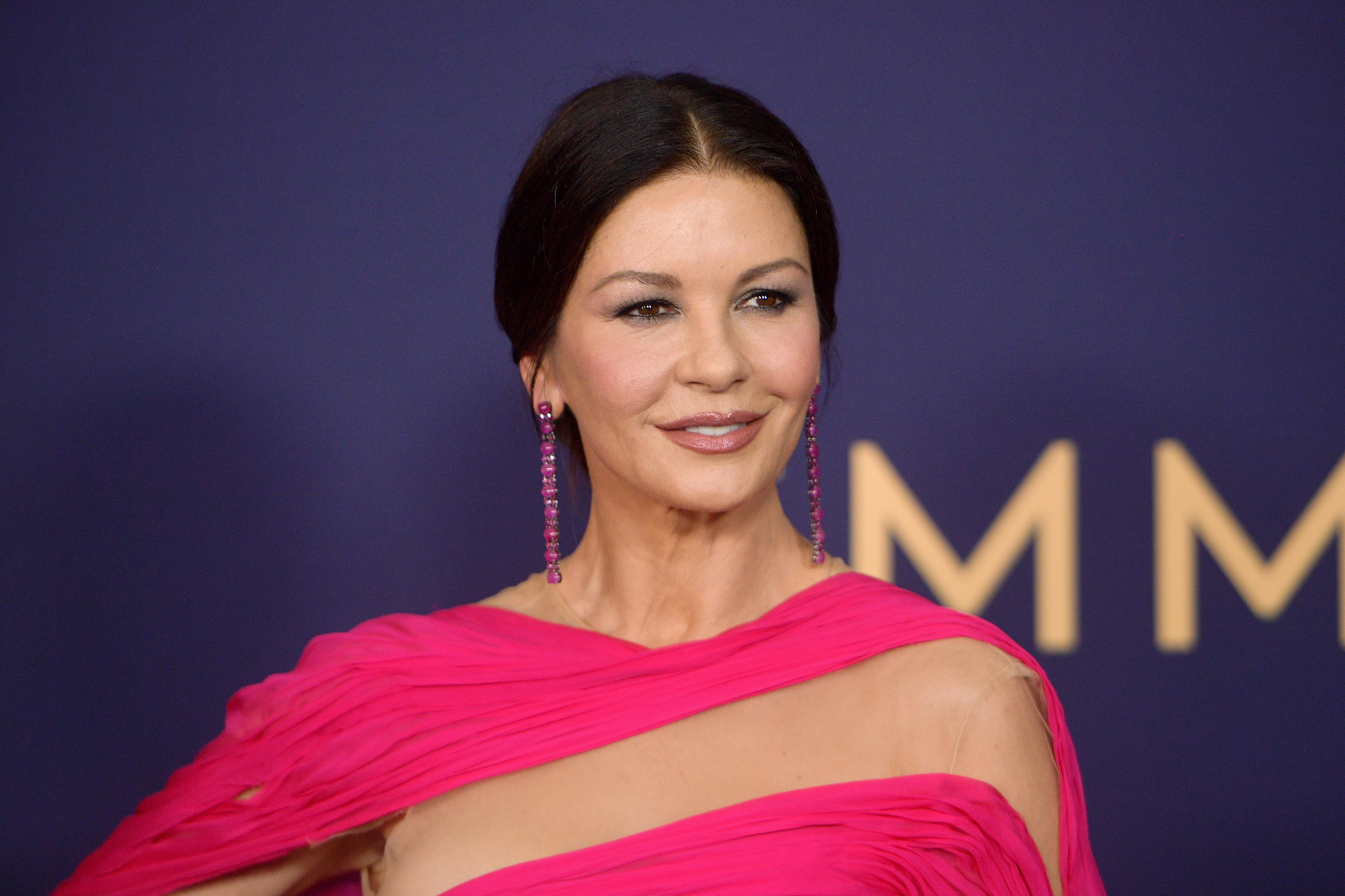 Catherine Zeta-Jones attends the 71st Emmy Awards at Microsoft Theater on September 22, 2019. | Photo: Getty Images
In the video, Catherine showed her performance dressed in a lime green blouse with her long dark curls falling to her shoulders. Beside her was her adorable Maltese and toy poodle crossbreed playing close attention to every note that she played.
Viewers quickly discovered that Taylor wasn't one just to sit and watch. He started letting out happy yips and barks in tune and in time to the tune his favorite celebrity was playing.
Zeta couldn't contain her delight, and she started laughing at her little pup's reaction while listening to her play on the keyboard. The actress's fans were equally delighted with the video and took to the comment section to fawn over Taylor.
Taylor, the four-legged bundle of joy, became a superstar pup.
Catherine first announced the arrival of her biggest fan in February after she and her family adopted the furry munchkin. She also responded to a comment which asked if Taylor was a crossbreed of a Maltese and a poodle, admitting that he was.
Taylor's adoption into the actress' home was just a week after her father-in-law and famous actor, Kirk Douglas, passed away. Their former dog, Figaro, also passed away in January. With all the grief the family was going through, Taylor was a welcome addition. Announcing his arrival on Instagram, Catherine captioned:
"Introducing Taylor Douglas to the world."
Catherine's father-in-law, Kirk, passed away on February 5 in Beverly Hills, California, at the age of 103. Micheal Douglas and the "Ocean's Twelve" actress opened up about their grief over the loss of the iconic father and grandfather.
They both shared the fond memories of being with the vibrant ray of sunshine before his sad passing. A flirt, one of a kind, and admirable were some of the words they used to describe the late actor and producer.
Amid the pandemic and even in their time of grief, Michael and Catherine have been focused on giving back to the community by supporting the Motion Picture Television Fund and helping several people in the film industry who had been put out of work due to the global health crisis.
Their four-legged bundle of joy is only a small part of the love and support that fills their home. He even became a superstar dog when a video of him and Michael having a riveting game of "hide and seek" was shared. They raced up and down the house and inadvertently gave viewers a tour of their home.
Taylor's adorable face and his happy yips are a welcome sight to the Douglas' family and their fanbase at large, especially in such grim times.
Please fill in your e-mail so we can share with you our top stories!