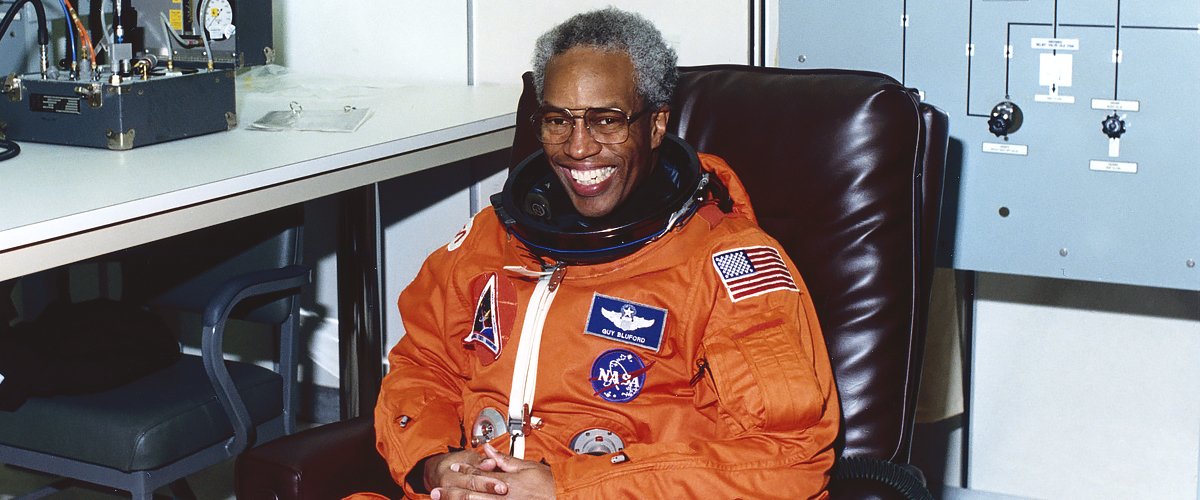 Getty Images
Guion Bluford Became First African American Astronaut More Than 30 Years Ago — Meet the Icon

Former astronaut Guion Bluford, also known as Guy, was the first African American man in space. It's been over three decades since that happened, but his legacy is still alive.
Born in November 1942, Guion Bluford Jr. worked hard to accomplish such a remarkable milestone. He got an undergraduate degree in aerospace engineering from Penn State in 1964 and made it into the US Air Force.
He is one of the most important Black astronauts in history.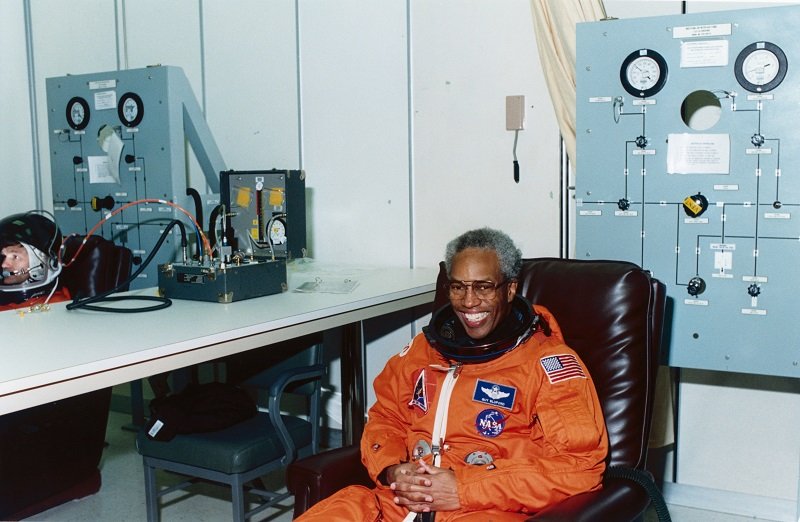 Guion Bluford Jr. at the Kennedy Space Center in Florida on April 28, 1991 | Photo: Getty Images
GUION BLUFORD'S ASTOUNDING CAREER
Once there, he became a fighter pilot who achieved 144 combat missions in the middle of the Vietnam War. While Guion's curriculum was already impressive, he didn't stop there.
In fact, he earned a doctorate in aerospace engineering in 1978 from the Air Force Institute of Technology.
Due to all academic knowledge and field experience as a pilot, Guion was one of the 35 people selected by NASA in its first space shuttle astronaut competition. Apart from him, two other Black people made it into that year's training program.
The engineer explained that the three of them knew that at least one would become the first Black astronaut in space, adding that he probably told others that he preferred to be the second one as it would be "a lot more fun."
GUION'S FIRST TIME IN SPACE
As explained in the NASA's website, Guion's initial goal was to make a contribution to the program. Fortunately, his big moment came on August 30, 1983.
In the middle of a heavy thunderstorm that threatened to postpone the mission, Guion and a crew of astronauts rode into Earth's orbit on the shuttle orbiter Challenger. Their goal: deploying an Indian communication satellite.
They accomplished their objective and came back to our planet on September 5. Earlier this year, Guion Bluford was in an interview with meteorologist Paul Goodloe for the Weather Channel on YouTube to share some details of his time as a NASA astronaut.
The aerospace engineer revealed that he felt as if it was his duty to do an excellent job in order to open up opportunities for other Black people in the area.
HE HELPED BREAK THE COLOR BARRIER
He added that he always wanted to set the standard that Black people were very competent. NASA administrator Charles Bolden pointed out that Guion helped break the color barrier in the field, adding:
"Guy came in with a Ph.D., fighter pilot in the Air Force. He had all the credentials and didn't need to explain anything to anybody."
Charles then confessed that the former astronaut was a mentor and role model not only to him as a Black man, but also to "everyone who saw him" fulfill such an incredible feat.
Guion also remarked during the interview that he was the first Black person to fly into space four times, totaling 688 hours in orbit by the time of his retirement back in 1993. After that, he pursued a private-sector career in the field of information technology and engineering services.
GUION'S LEGACY
He revealed that one of the things that shocked him the most was the shuttle, mainly because he was in it while going at "18,000 miles an hour." As per what Guion wants his legacy to be, he said:
"That I left behind a world that's enriched by what I've done."
Due to his outstanding work as an astronaut, he was inducted into the International Space Hall of Fame in 1997. Apart from that, the US Astronaut Hall of Fame also inducted him in 2010.
Guion Bluford's most recent recognition came in 2019 when he was inducted into the National Aviation Hall of Fame. At the moment, he is 77 years old, and he will always be remembered as one of the most important Black astronauts in history.
Please fill in your e-mail so we can share with you our top stories!