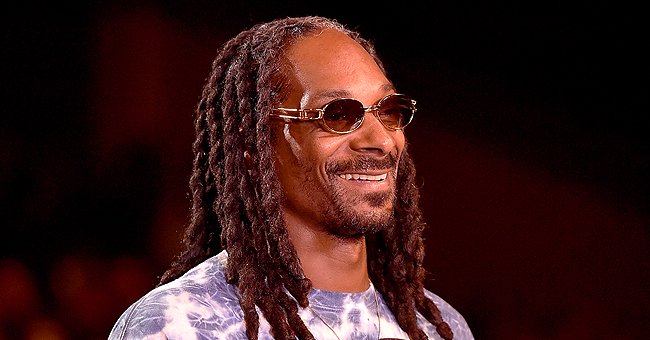 Getty images
Meet Snoop Dogg's Only Daughter Cori Broadus Who Is a Rising Music Star and Model
Snoop Dogg's daughter Cori Broadus is growing up to be an entertaining lady while trying her hands at modeling and making sensational music.
Certain things seem to be interesting to parents when they first welcome their children. However, most parents cannot help but be proud when the child begins to mature and take on independent roles.
Snoop Dogg's daughter Cori Broadus is proving to be an interesting and dynamic young lady who enjoys making music and modeling.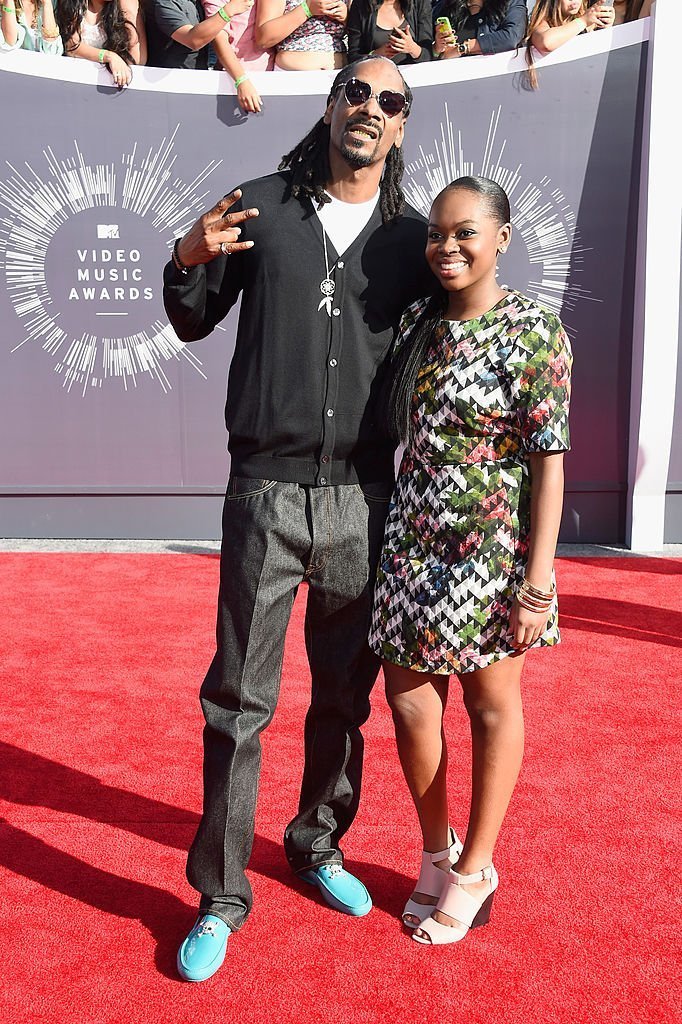 Snoop Dogg and Cori Broadus attend the 2014 MTV Video Music Awards on August 24, 2014 in Inglewood, California. | Photo: Getty Images
The last of Snoop's children, Cori, who goes by the stage name "Choc," is a certified "Daddy's girl" and even has a song with the same title which she released at a younger age.
The song, which featured her dad, talked about her love for him and the sacrifices he often made on her behalf. Snoop also spoke about how much Cori meant to him, and his undying support for his baby girl.
Asides from her song "Daddy's Girl," Cori has also gone on to release other memorable songs that have endeared her to the hearts of fans and loved ones.
Taking to YouTube to share her music, the young lady has gone on to amass a large following of people who are interested in the songs she releases.
For Cori, music has always been her passion, and she ensures that she gives it her all whenever she has to create new songs and perform.
Asides from being heavily invested in music, Cori also tries her hands at modeling and has worked with some fashion brands over the years. Speaking on her achievements, she once said:
" It is like all my dreams are slowly starting to come true."
Earlier this year, Cori received some backlash from fans and lovers who felt that a tattoo she got on her face was wrong and should not have been there.
Although some fans came to her rescue and stated that she had a right to get a tattoo wherever she wanted, some were against the body part, which was her face.
Asides from making music, Cori also enjoys spending time with her dad, mother, and elder brothers whenever she has the chance to.
While she is not yet an international sensation like her father, Cori is steadily paving the path with her incredible voice and intriguing songs.
Please fill in your e-mail so we can share with you our top stories!