Snoop Dogg's Daughter Cori Broadus Says She Needed Fresh Air as She Posed Outdoors in a Tight Gray Outfit
Rapper Snoop Dogg's daughter, Cori Broadus looked fantastic in a new photo as she stepped out for some fresh air in a grey fashion nova set.
Cori recently updated her Instagram with a beautiful photo of her. In the pic, she was seen rocking a long black wig that she tied up in a nicely patterned multi-color scarf.
She struck a pose with one leg on a surface and one hand at her waist while the other rested on her raised leg. Cori's neck was adorned with a double chain necklace featuring a cross-shaped pendant.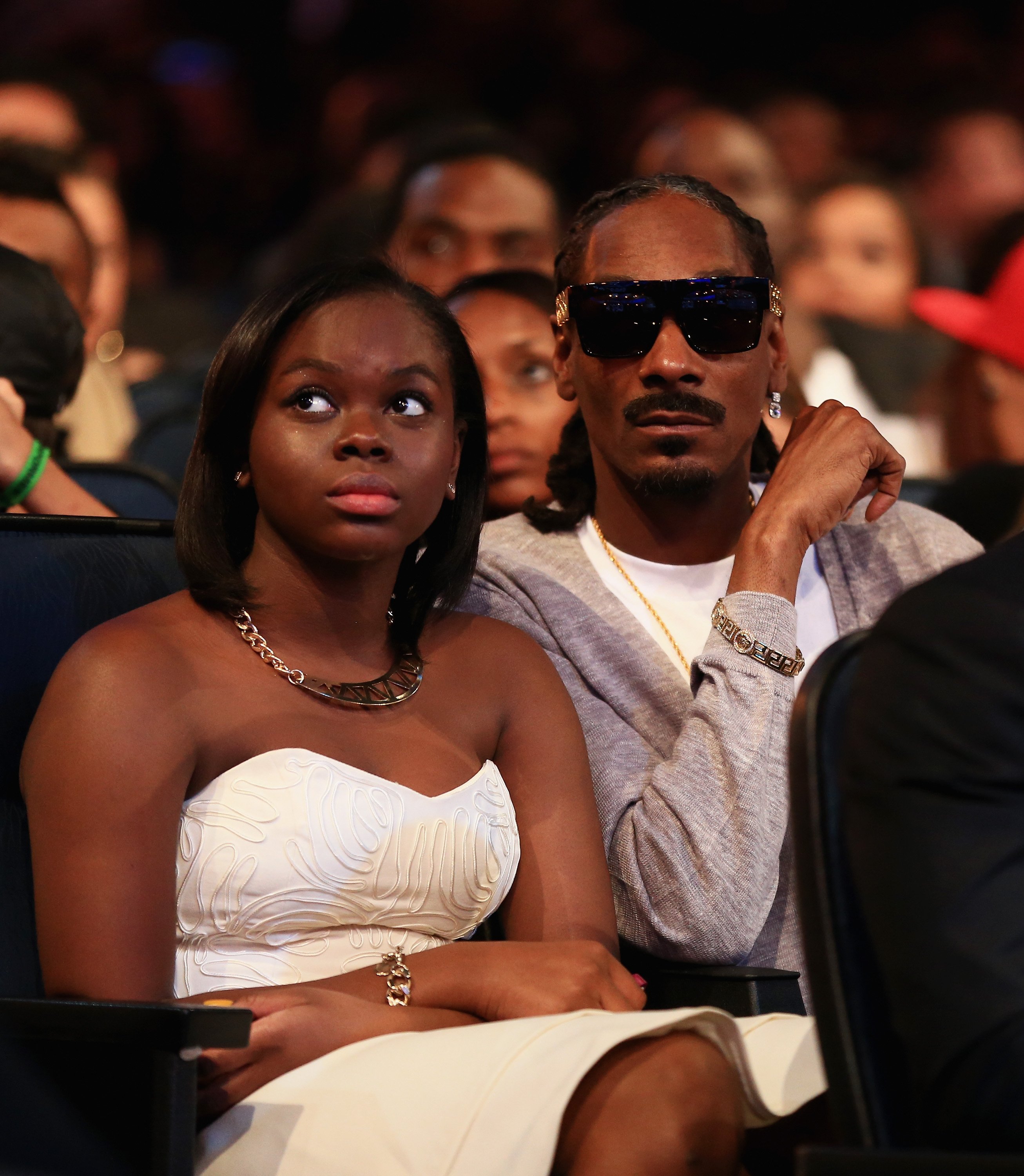 The post garnered lots of comments from Cori's fans as they serenaded the post with beautiful and endearing words.
This new post comes over a month after Miss Broadus dropped a photo that showed off her new tattoo drawn on her face just above her right eye.
The new ink read "Belle," meaning beautiful, and although she seems pretty pleased with the bold move, she has gotten lots of criticism as many people did not like the location of the tattoo.
It is an exciting development, but it was not unexpected as her father also often deviates from the norms. Cori's decision to go into the world of music is another way she's following in his footsteps.
Snoop's daughter, who goes by the stage name "Choc," is also a musician. Her first song, "Daddy's Girl," was a collaboration with her dad. It was released back in 2012 when she still went by the name Cori B.
Shante and Snoop later renewed their vows after a reconciliation...
Cori's first single, "Love Me For Me" was released in 2018 via her Youtube channel, which has over 5000 subscribers.
The song was all about self-love and confidence, and it applied to Choc herself. The singer once said, "I can write about my experiences and the things I go through daily, which is such an amazing feeling."
Snoop Dogg's daughter was diagnosed with lupus at the age of 11. The sad news came at a time when his marriage to Cori's mum, Shante Broadus, was in shambles.
Snoop had already filed for divorce, but he was stopped in his tracks because there was no way they could get through their daughter's illness while they were apart.
The disease affected her weight and caused hair loss among a lot of other problems, but she pushed through it. Shante and Snoop later renewed their vows after a reconciliation in which Cori's health condition played a significant role.