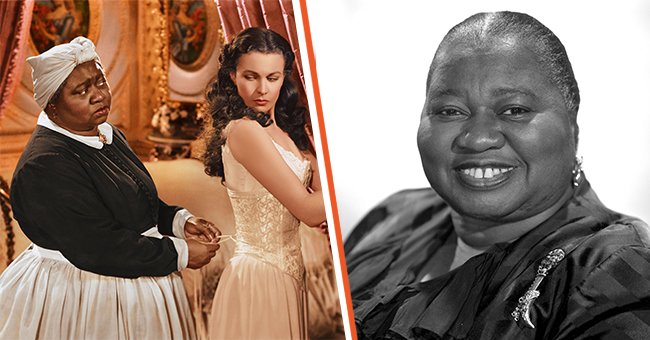 GettyImages
Hattie McDaniel Left 2 Instructions for Her Funeral in Her Will — One Was Refused
Hattie McDaniel made waves in the entertainment industry for appearing in 74 films as maids. However, despite her Oscar win, people continued to criticize her for perpetuating the black servant archetype. She was discriminated against several times in her life, up until her funeral.
Hattie McDaniel is a name that will go down in history as the first black woman to win an Oscar Award. However, as prejudice about race prevailed in the industry then, Hattie could not sit with her castmates at the ceremony.
The actress experienced racism for years to come and continued to take on servant roles in films, with most being without credit. Even during her funeral, the actress' last will was not honored because of her color.
HATTIE'S DESIRE TO PERFORM
Born on June 10, 1893, in Wichita, Kansas, Hattie was the youngest of thirteen children. Her father, Henry McDaniel, was a Civil War veteran, while her mother, Susan Holbert, was a domestic worker. Hattie grew up in poverty with her parents, both former slaves, trying to make ends meet.
In 1901, Hattie's family moved to Denver, Colorado, where she attended the 24th Street Elementary School. She was one of only two black students in her class but already shined as a performer with a natural flair for singing. She once said:
"I knew that I could sing and dance. I was doing it so much that my mother would give me a nickel to sometimes stop."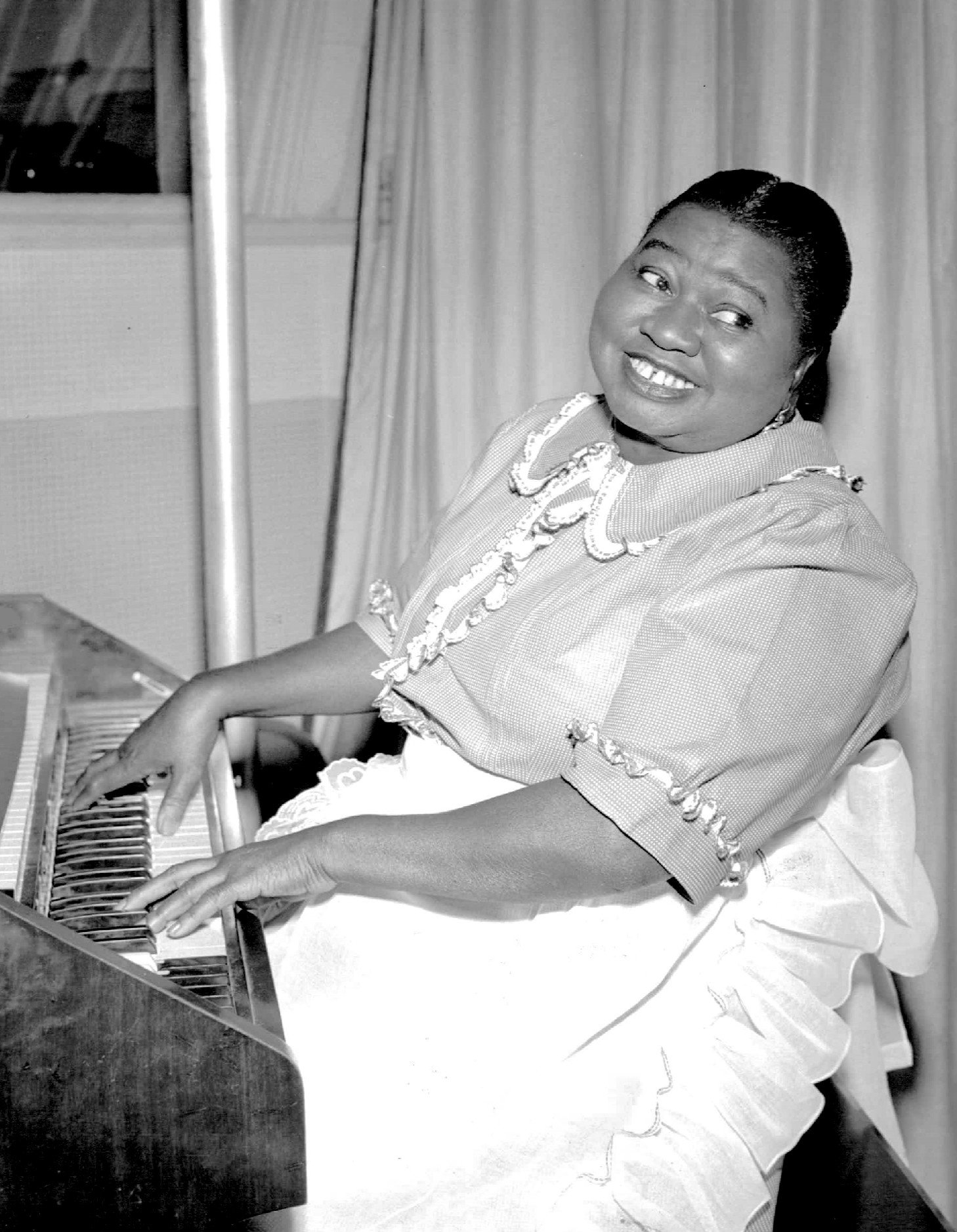 Hattie McDaniel as Beulah in 1951. | Source: Wikimedia Commons Images, Public Domain
BECOMING A PERFORMER
Susan disapproved of show business for her daughter, but Hattie had someone on her side, her brother Otis, who was 12 years her junior. At 15, Hattie dropped out of school to focus on her career.
In 1909, she joined her brother's troupe and later organized an all-women minstrel show, McDaniel Sisters Company, with her sister, Etta Goff. At that time, she was married to pianist Howard Hickman.
It was during her performances that Hattie allegedly developed her comedic character. In the 1920s, she landed a spot in Professor George Morrison's orchestra. She toured with his and other vaudeville troops for a while, eventually receiving an invitation to perform on Denver's KOA radio station.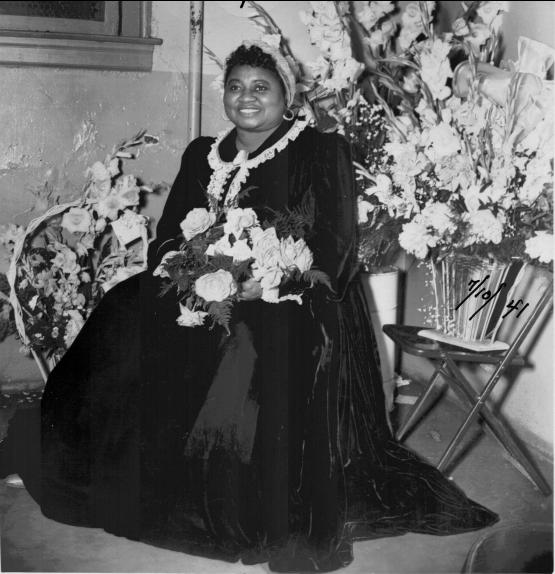 Hattie McDaniel smiles with flowers on her lap, circa1941 | Source: Wikimedia Commons Images, Public Domain
CHASING THE HOLLYWOOD DREAM
Hattie's career was not always met with great fortune. As such, she had to take jobs as a laundress or maid to make ends meet. In one of those instances, she landed a job as the vocalist at Sam Pick's Suburban Inn in Milwaukee.
In 1931, her brother, Sam, and sister, Etta, convinced Hattie to move to Los Angeles, where they secured a few minor film roles. She soon found herself popular among radio listeners after appearing on her brother's radio program, "The Optimistic Do-Nuts."
The same year, Hattie scored an extra role in a Hollywood musical. In 1932, she appeared as a housekeeper in "The Golden West," starting her on-screen streak as a colored maid.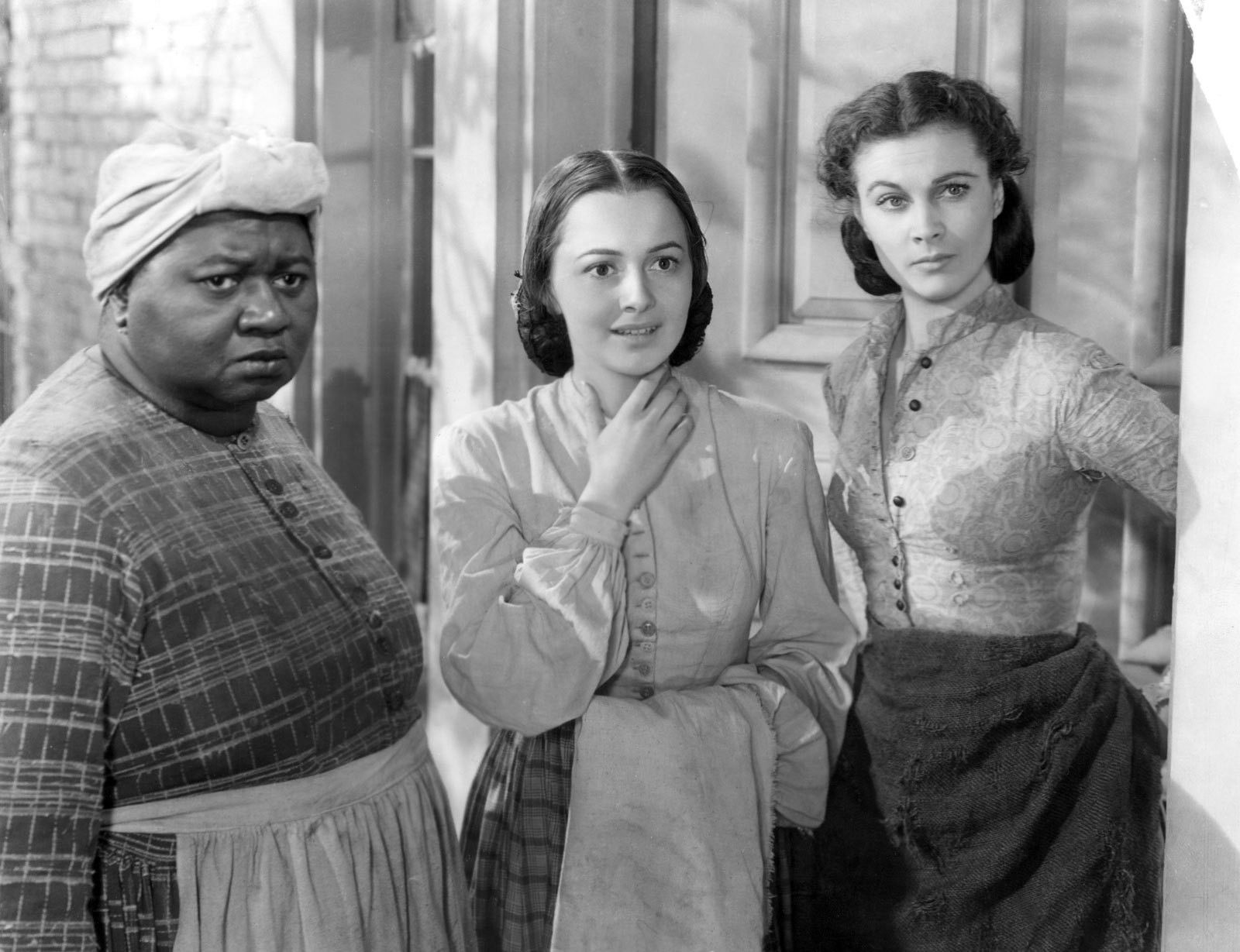 Publicity photo for "Gone with the Wind" with Hattie McDaniel, Olivia de Havilland and Vivien Leigh. | Source: Wikimedia Commons Images, Public Domain
APPEARING ON FILM AND TELEVISION
In an industry where African-Americans' roles were few and scarce, Hattie started landing several uncredited roles as the background maid in many films between 1932 and 1934, when she signed her first studio contract.
A year later, Hattie shared the screen with Shirley Temple in "The Little Colonel" and then forged a friendship with Clark Gable after shooting "China Seas." From 1935 to 1938, Hattie had steady on-screen work, and by the end of her career, she played a total of 74 maids, most being uncredited.
In 1936, Hattie portrayed Queenie in the 1936 film adaptation of "Showboat," paving the way for Bing Crosby to notice her. Crosby would later recommend Hattie to producer David O. Selznick for a role in "Gone with the Wind."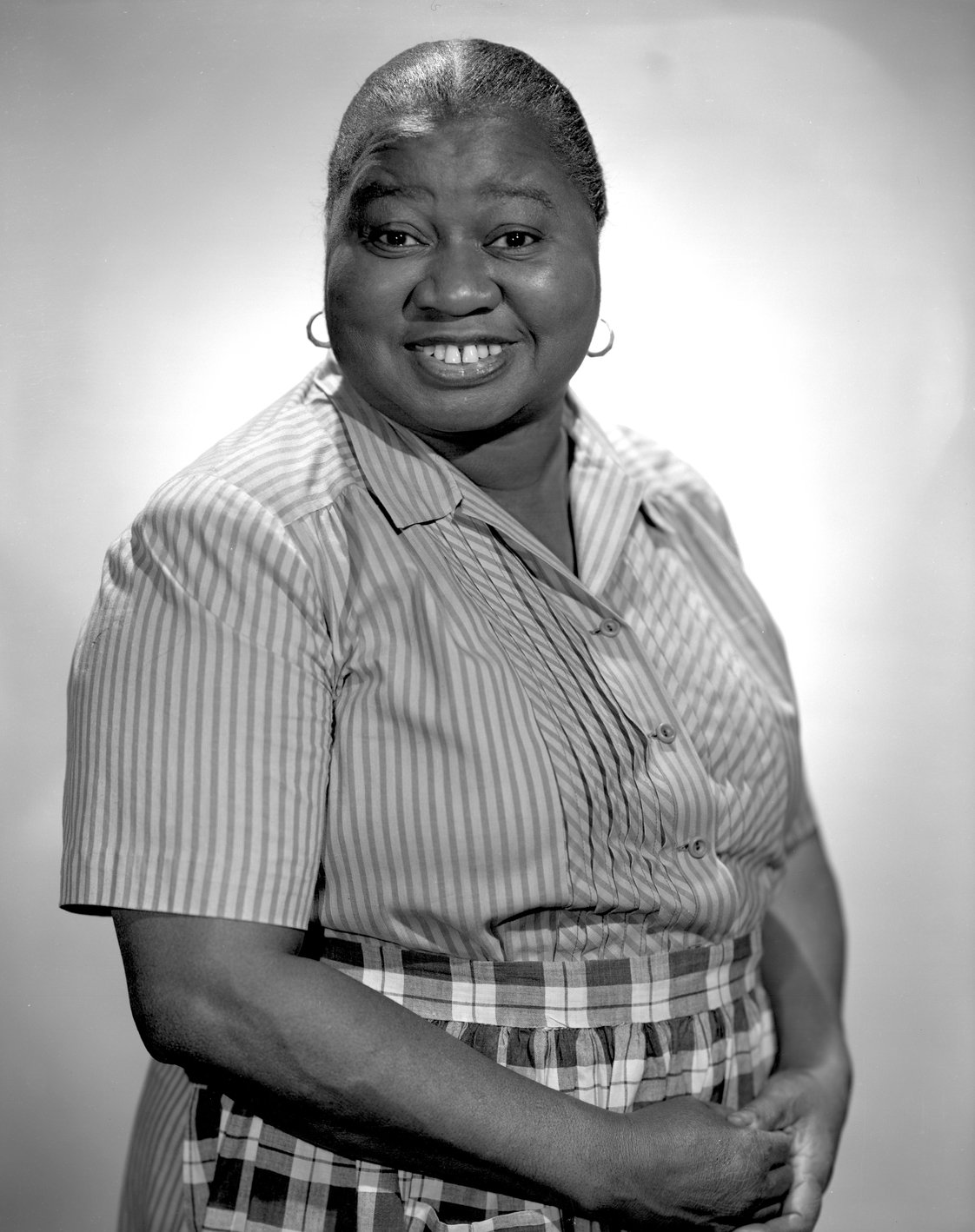 Hattie McDaniel from "The Beulah Show" on November 14, 1947. Hollywood, CA. | Source: Getty Images
HATTIE IN "GONE TO THE WIND"
In 1938, Selznick started a country-wide search for an actress to play Mammy's role in his upcoming film. Eleanor Roosevelt even recommended that her maid play the part, but Selznick picked Hattie, leading to the actress' breakthrough.
The 1939 film starred Vivien Leigh and Clark Gable. Hattie brought to life the head servant of Scarlett O'Hara, which brought her a slew of problems, such as some black theaters' refusal to premiere the movie and the NAACP denouncing it.
On the other hand, Hattie's performance was critically acclaimed with the L.A Times writing of her acting as "worthy of Academy supporting awards." When the star visited Selznick's office in 1940, she saw a stack of the film's reviews. The producer submitted her performance for the Academy's consideration.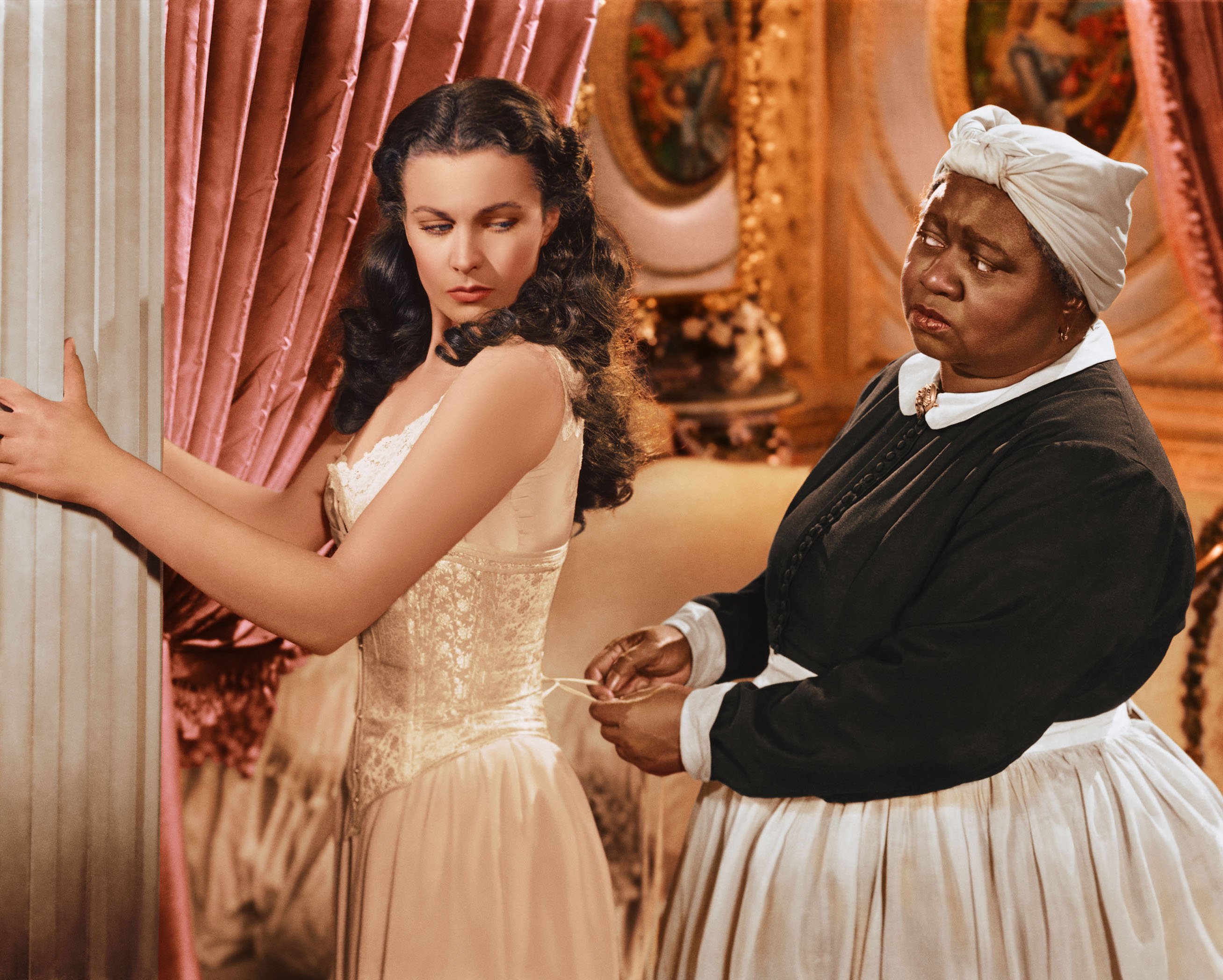 Vivien Leigh and Hattie McDaniel in a publicity photo for the film, 'Gone with the Wind', 1939. | Source: Getty Images
THE OSCARS AWARD
The 12th Academy Awards ceremony took place at the Cocoanut Grove nightclub in The Ambassador Hotel, a segregated venue at that time. Because they did not allow the entrance of black people, Selznick had to call in a favor for Hattie.
She had two requests in her will: for her Oscar to be given to Howard University and to be buried in the Hollywood Forever Cemetery.
Although she was let inside the hotel, Hattie was not allowed to sit with the rest of her castmates. Instead, she was seated on a faraway table with her date and white manager. The discrimination she experienced didn't stop her from stealing the spotlight.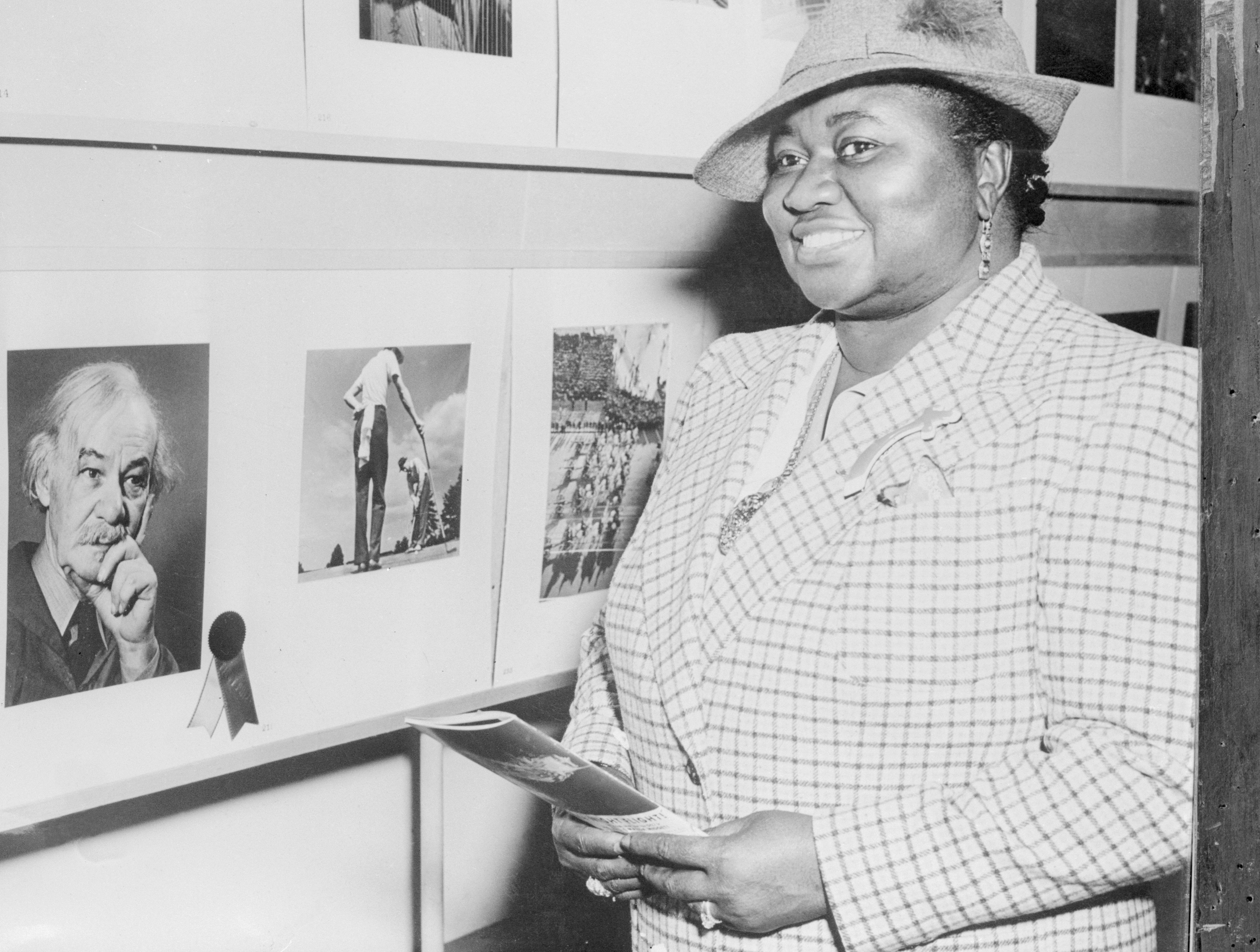 Hattie McDaniel Viewing a Photo Exhibit on April 2, 1941. | Source: Getty Images
When her name was called for Best Supporting Actress winner, Hattie walked towards the stage to a standing ovation and delivered an emotional speech. She said:
"I shall always hold it as a beacon for anything I may be able to do in the future. I sincerely hope that I shall always be a credit to my race and the motion picture industry."
Hattie knew the gravity of her win and wanted to use her voice to help black people succeed in the entertainment industry. However, her victory was met with mixed reactions, including the NAACP publicly disowning her as they believed she helped perpetuate racist stereotypes of black people in films.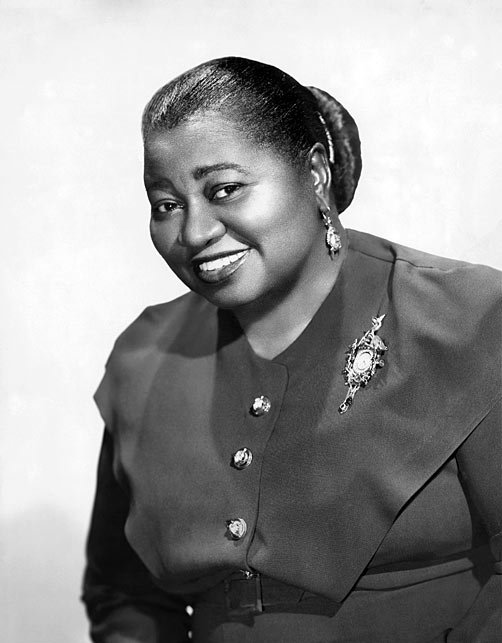 Hattie McDaniel smiles for a photograph, circa 1939 | Source: Wikimedia Commons
HATTIE FACES CRITICS
Hattie defended herself in an article she wrote for the Hollywood Reporter in 1947. "I have been told that I have kept alive the stereotype of the Negro servant in the minds of theatergoers," she wrote, adding: "I believe my critics think the public more naïve than it actually is."
The head of the NAACP, Walter White, pleaded with African-American actors to refuse stereotypical roles, such as servants, that degraded their community. Instead, he wanted them to take on roles that portrayed people of color as capable of doing more.
Following her win and the resistance of different groups, Hattie never reached that level of success again. Nevertheless, her perseverance brought her another title as the first black actress to star in her own American radio program.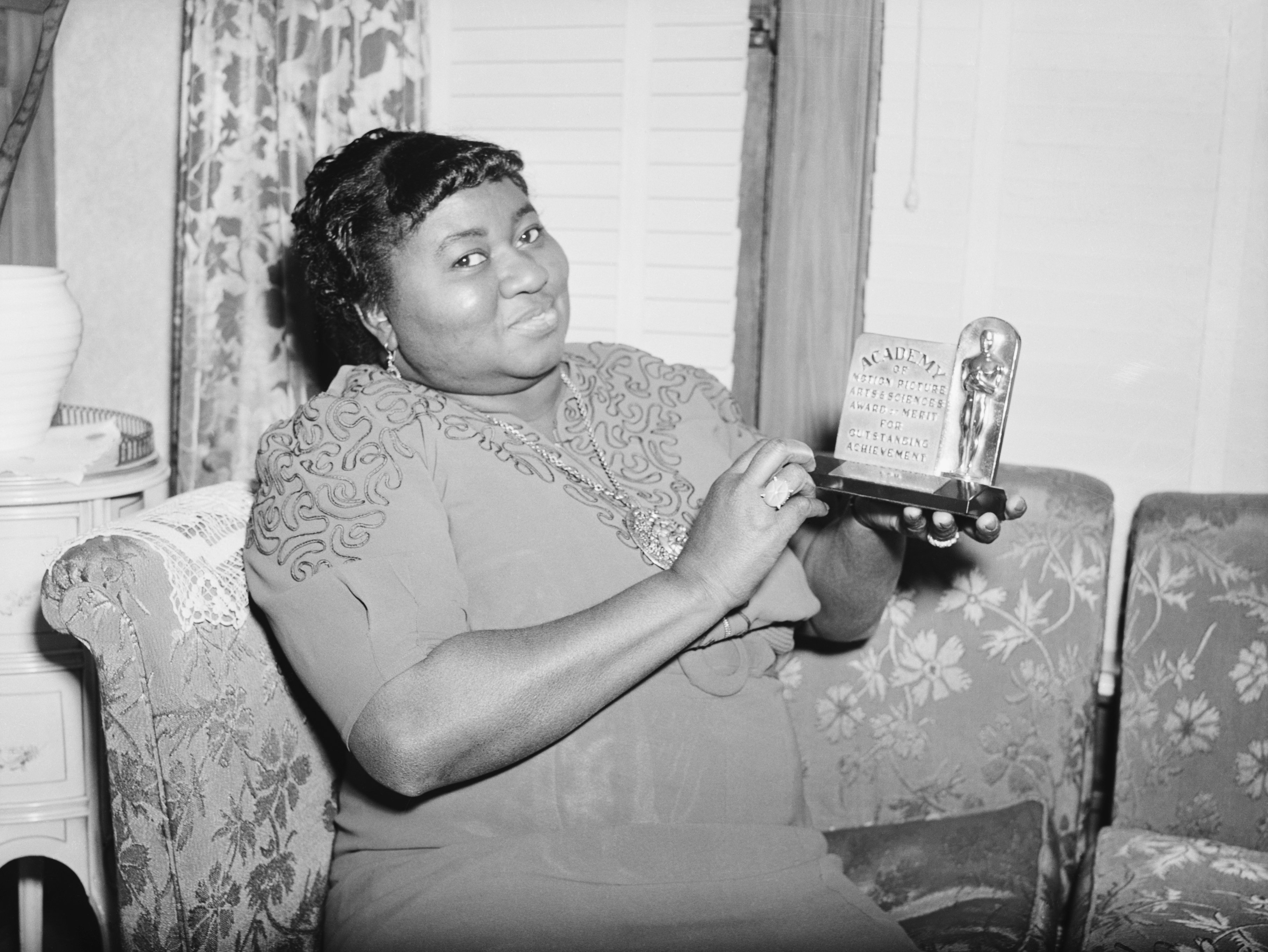 Hattie Mc Daniel with the statuette she received for her portrayal in "Gone With The Wind" at the 12th annual Academy Awards ceremony | Source: Getty Images
HATTIE'S DEMISE
In 1951, while filming the television adaptation of "Beulah," the beloved star had a heart attack and was subsequently diagnosed with breast cancer. On October 26, 1952, Hattie passed away at 59.
She had two requests in her will: for her Oscar to be given to Howard University and to be buried in the Hollywood Forever Cemetery. Sadly, the cemetery refused to honor her wish as it was exclusive to white people at that time. Hattie was laid to rest at Angelus-Rosedale Cemetery instead.
As for her Oscar plaque, an appraiser deemed it to have no value, and it was given to the university. After being put on display, the award went missing in the '70s.
Hattie will always be remembered for her historic Oscar win and movies, including "Blonde Venus," "Judge Priest," "The Little Colonel," "Show Boat," "Stella Dallas," "They Died with Their Boots On," Since You Went Away," and "Song of the South," among many others.
In recent years, Hattie's life was included in the Netflix series, "Hollywood," created by Ryan Murphy. Actress Queen Latifah filled in the shoes for her character.
Please fill in your e-mail so we can share with you our top stories!